Zainab Balogun-Nwachukwu is a model, television host, and actress from Nigeria. After being discovered at age 16, she started modeling. She has appeared in numerous international advertising campaigns for various companies. She is a co-founder of The J-ist TV, an online entertainment web series that offers interviews with some of Africa's most prominent figures and emphasizes African culture and a variety of contemporary concerns. Balogun is a television presenter for the entertainment television network EbonyLife TV, where she presently co-hosts and produces The Spot with Lamide Akintobi, the channel's top chat show. On Jumia TV, a teleshopping program, Zainab Balogun also makes an appearance as a presenter and an assistant producer.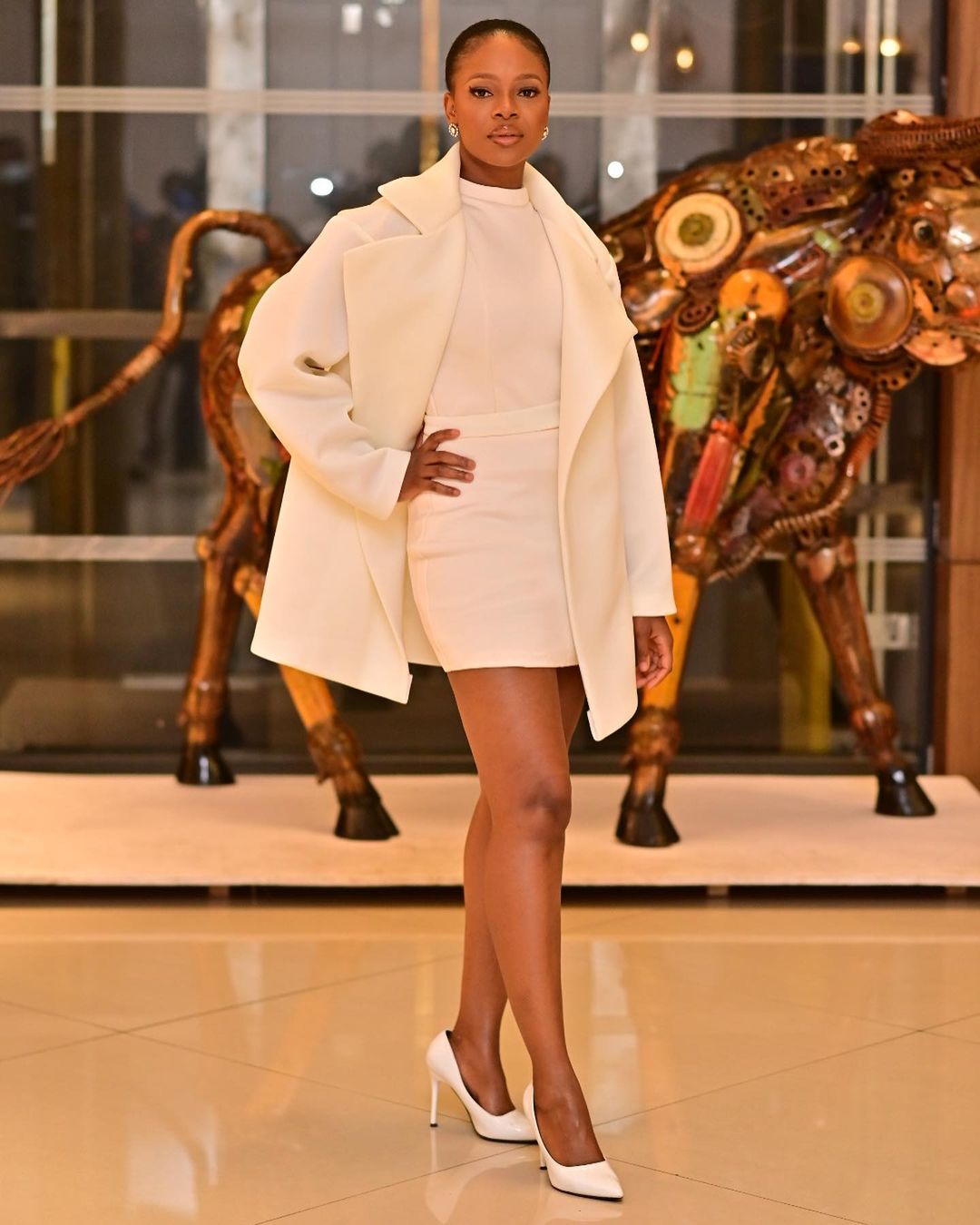 Zainab Balogun Biography
Full Name :

Zainab Balogun-Nwachukwu

Date of Birth :

October 10, 1989

Place of Birth :

London

Highest Qualification :

LLB

Occupation :

Actor | Model

Spouse :

Dikko Nwachukwu

Net Worth :

$1 million

Social Media Handles :

Instagram: zainabbalogun
Twitter: @Zainab__Balogun
Early Life & Education
Zainab Balogun was born on the 10th of October, 1989, in London, to a Nigerian parent. She was nurtured by a big extended family, in Clapham, an area in South West London. She comes from the Egba tribe and hails from Abeokuta, Ogun State. Zainab Balogun moved around a lot and spent most of her years growing up with relatives because of the nature of her mother's work.
Zainab Balogun attended Sacred Heart RC Secondary School for her secondary school studies. She started participating regularly in talent events and school plays, which sparked her passion for acting. She majored in music, eventually joined the school choir, and then established Regné with two friends as an R&B girl group. Zainab pursued her A Levels in law, psychology, and English language and literature at Christ the King Sixth Form College. She went further to the University of Kent in Medway, where she graduated with a degree in law (LLB).
Career
At the age of 16, Zainab Balogun was discovered by Premier Models Management, which led to the beginning of her modeling career. She started acting after earning a law degree, making appearances in shows like Ashley Waters' The Charlatans, Material Girl on BBC One, and the 2012 Bollywood film Cocktail. She then made a name for herself working alongside famed producer Christopher Nolan in 2011 on the set of The Dark Knight Rises.
Today, Balogun works as a television host and presenter for the entertainment network EbonyLife TV. She has also created programs like EL Now, a daily entertainment news program featuring the most recent in music, fashion, and the arts. She currently serves as one of the hosts on The Spot, a daily chat program that she co-hosts with Lamide Akintobi and Ebuka Obi-Uchendu.
Personal life
Balogun wed Jetwest Airways founder of Dikko Nwachukwu in May 2018. On May 13, the couple had their traditional wedding in Lagos, Nigeria. Dikko, Zainab's spouse, is a widower with two kids, Ethan and Eli, who are now Zainab's children after the couple wed.
Zaina spoke up in March 2022 about her struggle with endometriosis, a condition in which tissue develops outside of a woman's uterus. The actress said in an Instagram post that the condition has been the source of excruciating suffering for more than 20 years. She admitted that the procedure had caused her to start losing her hair.
Selected Movies
2021 Fine Wine
2021 Charge and Bail
2018 Sylvia
2018 Chief Daddy
2018 God Calling
2017 The Wedding Party 2
2017 The Royal Hibiscus Hotel
2016 The Wedding Party
2016 Ojukokoro (Greed)
2015 A Soldier's Story
2012 Cocktail
2011 The Dark Knight Rises
TV Series
2015 Before 30
2014 Jumia TV
2014 VHS: Music Artist Wannabe Skit
2014 Verdict
2013 Knock Knock
2012 EL Now
2012 The Spot
2012 The Charlatans
2012 Material Girl
Awards and Nominations
| Year | Category | Prize | Result |
| --- | --- | --- | --- |
| 2018 | The Future Awards Africa (TFAA) | Prize for Acting | Won |
| 2014 | Exquisite Lady of the Year Award (ELOY) | TV Presenter of the Year | Nominated |
| 2014 | Nigerian Broadcasters Merit Awards | Sexist On-Air Personality | Won |
| 2014 | All Youth Tush Awards | On-Air Personality of the Year | Won |
| 2014 | Sisterhood Awards | TV Presenter of the Year | Won |
| 2013 | Exquisite Lady of the Year Awards | TV Presenter of the Year | Won |
Net Worth
According to multiple sources, Zainab Balogun has an estimated net worth of $1 million. She has a very rich businessman husband.
Social Media Handles
Zainab Balogun has very active social media platforms. She has over 377,000 followers on Instagram. You can follow her on the following handles.
Instagram: zainabbalogun
Twitter: @Zainab__Balogun
Zainab has established herself as one of the future movie industry stars who will remain. We wish her success in all her endeavors. You can also drop a comment or wish for her in the comment box below.