It was announced on July 8th, 2022, that Yusuf Datti Baba-Ahmed would be the running mate of Peter Obi in the 2023 presidential election under the Labour Party (Lp).
Since the announcement was made, there have been questions surrounding the internet. People want to know who is Yusuf Datti?, his Career Political experience, and others.
Naijabiography will be sharing with you some facts about Yusuf Datti Baba-Ahmed, who is the nominated vice president of the Labour Party. If you want to read his complete biography, kindly refer to Yusuf Datti Baba-Ahmed Biography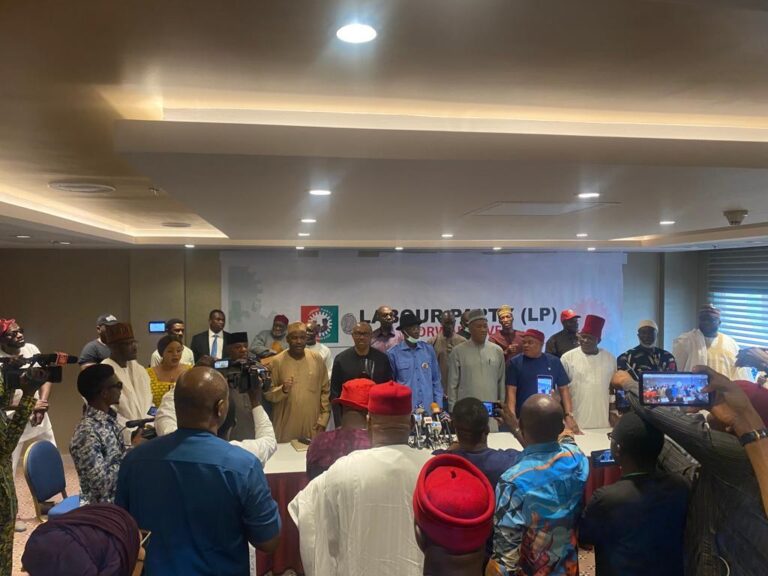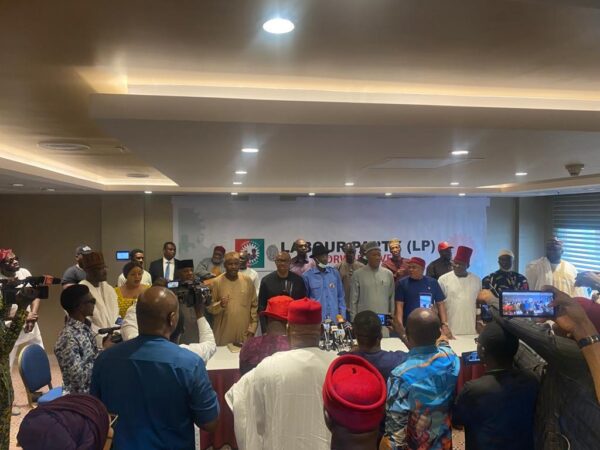 Facts about Yusuf Datti Baba-Ahmed
Who is Yusuf Datti Baba-Ahmed?
He was born on July 7, 1969, is a Nigerian businessman, economist, and politician who served as a Member of the House of Representatives from 2003 to 2007 and served as the Senator for Kaduna North from 2011 to 2012.
Where is Yusuf Datti Baba Ahmed from?
He held from Zaria, Kaduna State, Nigeria. His father was a Mauritania-born Arab cattle dealer, who later became a renowned professor and expert on Islamic jurisprudence.
Which school did Yusuf Datti attend?
He attended the University of Maiduguri where he studied Economics and finished with a BSc and MSc. He had his NYSC at the University of Agriculture Abeokuta. He bagged an MBA from the University of Wales, Cardiff, and a Ph.D. in philosophy from the University of Westminster, which he successfully finished in 2006.
Who is the Wife of Yusuf Datti Baba-Ahmed?
It is reported that Yusuf Datti Baba-Ahmed is married but the wife name is not known yet.
Who is the owner of Baze University in Nigeria?
Yusuf Datti Baba-Ahmed founded the Baze University in 2011, a private tertiary institution located in Abuja, Federal Capital Territory, Nigeria. His mission is to contribute toward fixing the system for Nigeria to realize its potential and address various challenges.
Yusuf Datti Working Experience
He worked at Baze Research and Data Services Limited as Projects Co-ordinator and at the Nigerian Security Printing and Minting Company, Lagos AS Officer II. Between July 1997 to December 1998, he worked as a Banking Officer for First Bank of Nigeria Plc.
Yusuf Datti Baba-Ahmed Activism
During the Administration of former president Olusegun Obasanjo, Yusuf Datti was vociferous and one of the Lawmakers who opposed allowing Obasanjo to run for a third term in 2006. He insisted that members had been bribed to support the constitutional changes needed for a third-term presidency Agenda.
Sen. Yusuf Datti Baba-Ahmed Businesses and Management
He is the Pro-Chancellor of Baze University, Managing Director, Baze Research & Data Service Ltd, Chairman, Baze Construction Ltd, and founder of Baze University Hospital, Abuja.
His companies employ a total of over 1000 people including expatriates, and highly skilled professional Nigerians from the Diaspora.
Sen. Baba-Ahmed Philanthropy
He built and donated two junior secondary schools with a combined capacity of 4,000 students as one of his corporate social responsibility (CSR) ambitions. The schools have graduated over 6,000 students to date.