Akintola Akin-Lewis, popularly known as Akin Lewis, is a Nigerian film actor, director, and producer, who is very popular in Yoruba films and sometimes in Nollywood movies.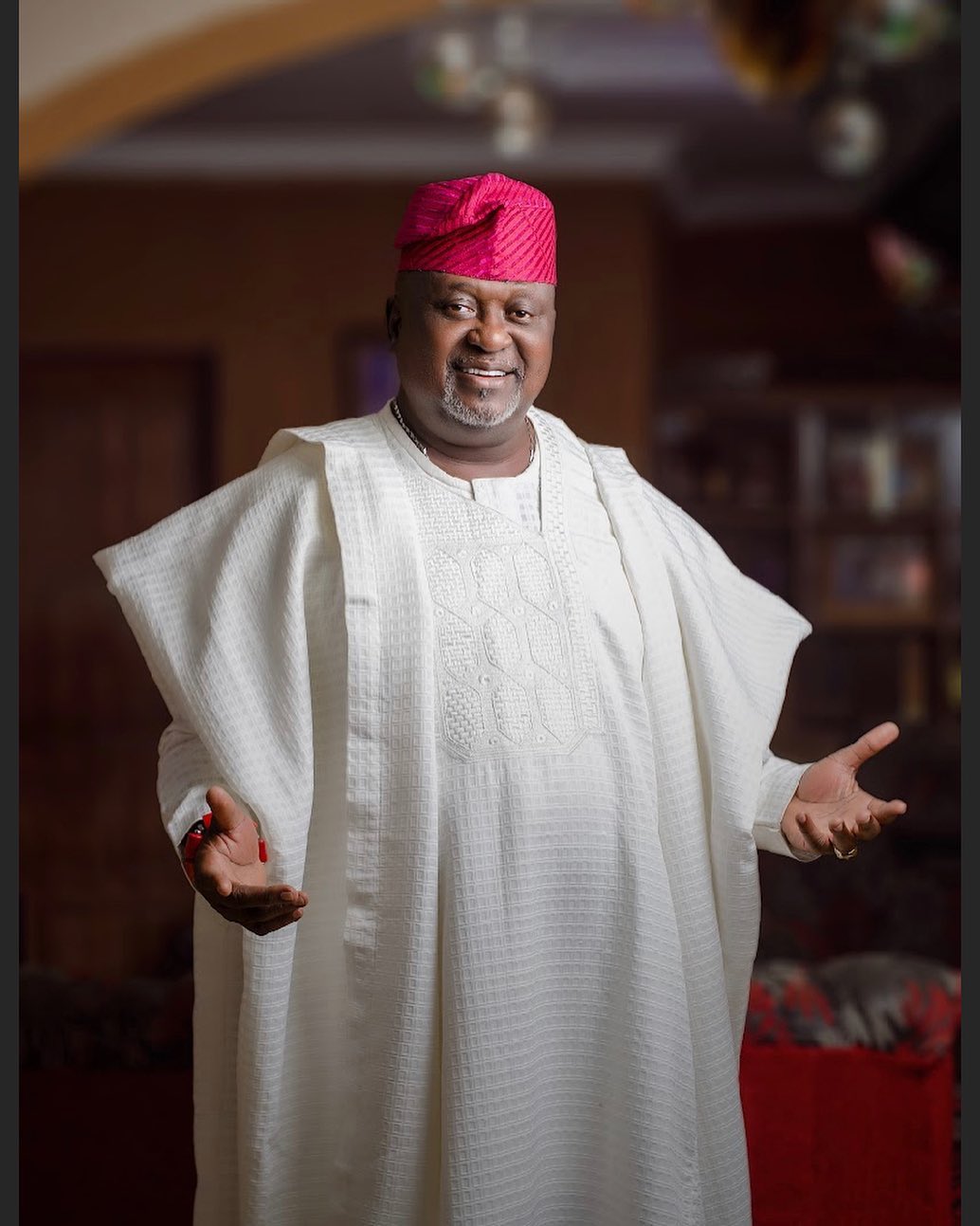 Akin Lewis Biography
Full Name :
Akintola Akin-Lewis
Date of Birth :
April 7, 1957
Place of Birth :
Oyo State, Nigeria
Highest Qualification :
M.Sc
Occupation :
Actor | Director | Producer
Social Media Handles :
Instagram: akinlewis_official
Twitter: @AkintolaLewis
Facebook: Akintola Akin-Lewis
Early Life & Education
Akin Lewis was born on the 7th of April, 1957, in Ibadan, the capital of Oyo State, which falls in the Southwestern region of Nigeria. He grew up in Lagos State, where he had both his primary and secondary education. He went further to the University of Ife, which is now recognized as Obafemi Awolowo University, where he obtained his B.Sc certificate. After his B.Sc, he won a scholarship to study for his Master's at the University of Sophia, Bulgaria, where he earned an M.Sc in dramatic Arts.
Career
Akin Lewis joined a theatrical club headed by Nigerian writer and dramatist Professor Bode Sowande in 1973, the same year he started his acting career. He first gained attention when he portrayed the title character in the comic movie Why Worry on NTA Ibadan in 1980. Based on the series, he won the best actor in 1982. In 2005, Tade Ogidan's film Madam Dearest propelled him to national recognition. He had appeared in, produced, and directed a number of movies over the years. He appeared in Heroes and Zeroes, a 2010 Nigerian film written and directed by Niji Akanni, as well as Tinsel, a Nigerian soap opera that premiered in August 2008.
Akin Lewis spent more than 20 years working in a business setting before becoming famous, eventually rising to the post of Senior Executive Director. He held positions with NTA, Globacom, and the former Owena Bank, among other corporations. Graig-Phillips College of Technology, a film school in Shonibare Estate, Maryland, Lagos, is where he presently serves as rector.
Personal Life
Much of Akin Lewis's personal life is not published online, but it is widely known that he is married. Although, it was reported that he already had two failed marriages.
Selected Filmography
A Soldier's Story
Ade Ferarri
Alabahun
Alantakun
Apere
Better than the Beginning
Blood in the Lagoon
Borokini
Dream on Monkey Mountains
First Cause
Heroes and Zeroes
Hotel Majestic
Inquest
Judas Kiss
King of Boys
King of Boys: The Return of the King
Koko Close
Love Is War
Love, Sex, and Money
Mad King of Ijudiya
Madam Dearest
Mind Bending
Moliere
Mr and Mrs, Chapter
My Blood
Olabisi Oloyingbo
Omo Gomina
Opa Abo
Red Hot
Return From The Dead
Rivers Between
Seven and a Half Dates
Silver Lining
Soft Work
Spider
The Benjamins
The Gods are not to Blame
The New Patriots
The Night Before
The Vacation
Tinsel
Two Sides of a Coin
Upnorth
Wedlock of the Gods
Were Alaso
Why Worry
Wild Wolf
Your Excellency
Awards & Nominations
| Year | Event | Prize | Result |
| --- | --- | --- | --- |
| 2018 | City People Movie Award | Yoruba Movie Personality of the Year (Male) | Won |
| 2017 | Community Development Committee (CDC) | Award of Excellence | Won |
| 2010 | The Audio Visual Awards (TAVA) | Best Actor | Won |
| 1982 | | Best Actor | Won |
| 1979 | | Best Overall Student at the University of Ife | Won |
Net Worth
Akin Lewis's net worth is estimated at around $800,000. Although, no verified online sources published his exact net worth.
Social Media Handles
You can follow Akin Lewis through the social media handles below.
Instagram: akinlewis_official
Twitter: @AkintolaLewis
Facebook: Akintola Akin-Lewis