The full name of Alibaba is Atunyota Alleluya Akpobome. He is an award-winning Nigerian comedian. He also works as an MC and actor.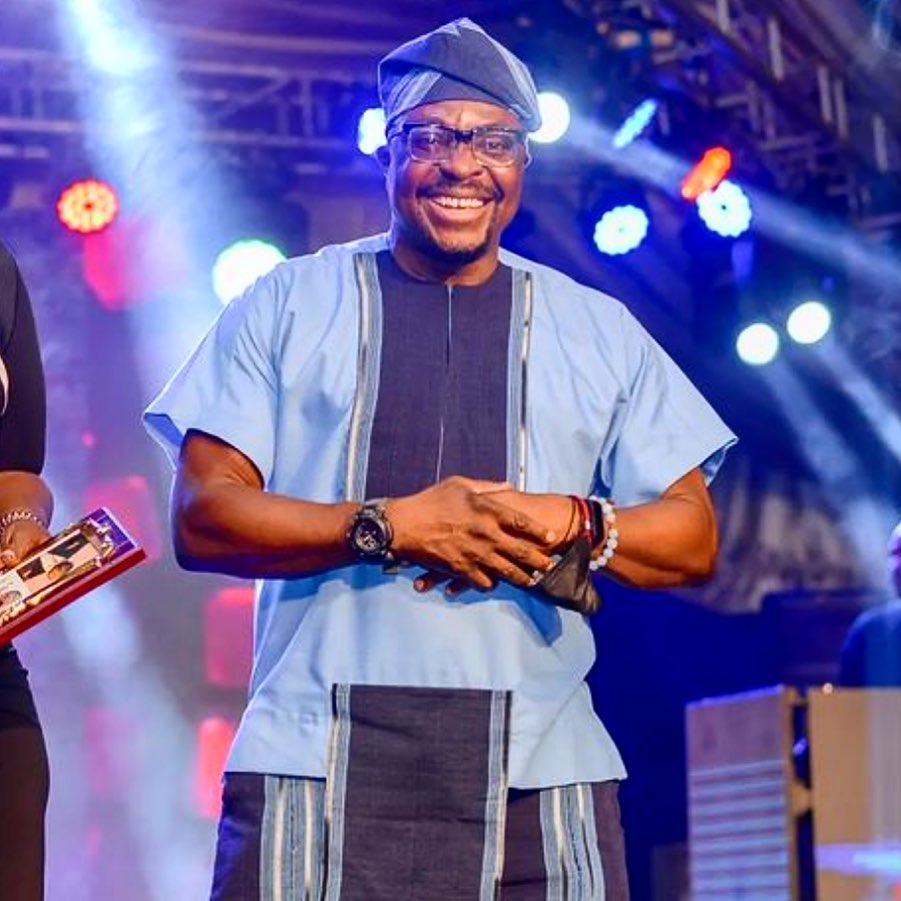 Alibaba Akpobome Biography
Full name :
Atunyota Alleluya Akpobome
Date of Birth :
June 24, 1965
Place of Birth :
Delta State
Highest Qualification :
B.Sc
Social Media Handles :
Instagram: @alibabagcfr
Twitter: @Alibabagcfr
Early Life & Education
Alibaba Akpobome was born on the 24th of June, 1965, in Warri, Delta State, to the family of Agbarha Otor, a royal family. He was raised in Warri for his first eight years as the first son of several children in his family. He has a father who is a former soldier from Lagos. Alibaba went to Ibru College in Agbarha-Otor, Delta, and Command Secondary School in Ipaja, Lagos. He attended Bendel State University in Ekpoma, Nigeria, which is now Ambrose Alli University, and earned a degree in Religious Studies & Philosophy there.
Career
Alibaba returned to Lagos in 1990 after earning his degree in order to pursue the comedy skills he had developed. He had originally intended to study law, but he realized that rather than defending people, he might succeed more successfully by making people laugh.
Alibaba started his career by playing at events, making cameo appearances on radio programs with Bisi Olatilo, Sani Irabor, and Mani Onumonmu, and appearing on television programs with Patrick Doyle, Charly Boy, and Danladi Bako. In 1991, he served as Prince Adedapo Benjamin Adelegan's executive assistant at DP Lekki Limited.
The January 1st concert is an annual comedy event that Alibaba initiated in 2014. He founded Spontaneity, a quarterly gathering for aspiring comedians, in 2015. In the 2016 competition, Woli Arole stood out among the finalists.
According to Alibaba, his company is large enough for everyone who wants to pursue a career in comedy. In order to maintain standards and promote professionalism, he sponsors, mentors, and presents a number of comedians.
Personal Life
Alibaba is happily married. The name of his wife is Mary Akpobome.
Awards & Nominations
| Year | Awards | Categories |
| --- | --- | --- |
| 2010 | Comedy for Change | In commemoration of his 20 years on stage |
| 2009 | City People Entertainment | Invaluable contribution to the Entertainment Industry |
| 2009 | National Daily Award | Comedian of the decade |
| 2008 | The News | For turning stand up comedy into a viable business |
| 2008 | Diamond Award for Comedy | For helping the growth & development of the Comedy Industry in Nigeria |
| 2007 | RCCG | Enablers Merit Award |
| 2006 | Eric's Entertainment Inc | Recognition of his solid support to young entrepreneurs |
| 2006 | Lagos State University | Award of Excellence |
| 2006 | City People Entertainment | Invaluable contribution to the Entertainment Industry |
| 2005 | National Comedy Award | Comedy Enterprise |
| 2004 | Pendulum Awards LASU National Association of Physics Student | Icon of Comedy |
| 2004 | 1st Nigeria Entertainment Awards | Icon of Comedy |
| 2003 | Delta State University | Achievers Merit Award |
| 2002 | Laughter Incorporated | Immense contribution to the comedy Industry |
| 2001 | Laughter Awards – Baziks Theatre Abuja | Outstanding Performance |
Net Worth
Alibaba's comic prowess has accumulated wealth for him. Many online sources had positioned him to be the second richest comedian in Nigeria. His net worth is estimated at around #2 billion.
Social Media Handles
Aside from being a renowned comedian, Alibaba has a huge fanbase on social media, most especially on Twitter and Instagram. He has over 1.1 million followers on Instagram, while on Twitter also, she has almost 1 million followers. You can follow Alibaba through the following social media handles.
Instagram: @alibabagcfr
Twitter: @Alibabagcfr