Benjamin Hundeyin is a Nigerian police superintendent and the current Public Relations Officer of the Lagos State Police Command. He is also an associate of the Nigerian Institute of Public Relations, the International Public Relations Association, and the Chartered Institute of Personnel Management of Nigeria. He has served as a peacekeeper in Sudan and has been praised for his professionalism and integrity.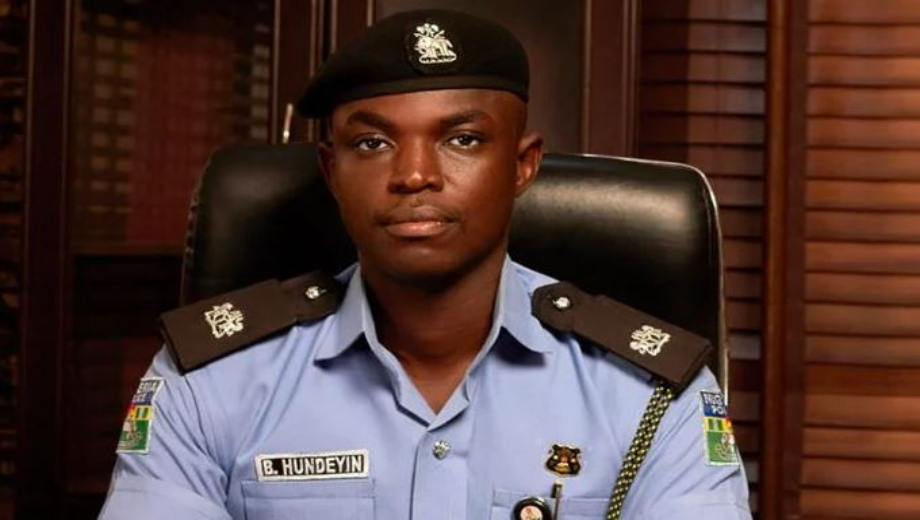 Benjamin Hundeyin Biography
Full Name

Benjamin Hundeyin

Date of Birth

1980s

Place of Birth

Lagos State, Nigeria

Occupation

Nigerian Police Officer

Role

PRO, Lagos State Police Command

Social Media Handles

Twitter: @ben_hundeyin

Facebook: Benjamin Hundeyin

Instagram: @benhundeyin
Early Life and Education
Benjamin Hundeyin was born in the 1980s in Badagry, Lagos State, Nigeria. He attended Lagos State University, where he obtained his bachelor's degree in English Language. He later pursued his master's degree in Legal Criminology and Security Psychology from the University of Ibadan. Ben Hundeyin also holds a Certificate in Civil–Military Coordination from the Martin Luther Agwai International Leadership and Peacekeeping Training Centre, Jaji, Kaduna State, Nigeria.
Career
Benjamin Hundeyin joined the Nigerian Police Force as a cadet officer and rose through the ranks to become a superintendent of police. He has served in various capacities, such as the Divisional Crime Officer, the Officer-in-Charge of the Anti-Robbery Squad, and the Deputy Public Relations Officer of Zone 2 Command.
In 2020, he was deployed as a member of the Nigerian contingent to the United Nations–African Union Mission in Darfur, Sudan, where he performed his duties with distinction. In March 2022, he was appointed as the Public Relations Officer of the Lagos State Police Command, replacing Adekunle Ajisebutu. He is responsible for managing the image and reputation of the police in Lagos State, as well as communicating with the public and the media.
Personal Life
Benjamin Hundeyin is a married man and a father of two children. He is a devout Christian and a lover of music and sports. He enjoys reading, writing, and traveling.
Awards and Achievements
Benjamin Hundeyin has received several awards and commendations for his outstanding performance and service to the nation. Some of them are:
The United Nations Medal for Peacekeeping Operations in Darfur
The Inspector General of Police Commendation Award for Excellence
The Lagos State Governor's Award for Gallantry
The Nigerian Institute of Public Relations Award for Professionalism
Net Worth
Benjamin Hundeyin's net worth is not publicly known, but it is estimated that he earns a decent salary as a senior police officer and a public relations expert.
Social Media Handles
Benjamin Hundeyin is active on social media platforms such as Twitter, Facebook, and Instagram. His handles are:
Twitter: @ben_hundeyin
Facebook: Benjamin Hundeyin
Instagram: @benhundeyin