Bhekokwakhe Hamilton Cele, popularly knowns as Bheki Cele, is a Southern African politician and an anti-apartheid activist. He is South Africa's Minister of Police and has been in office since February 2018. 
Bheki also served as the National Commissioner of the South African Police service and ended his service in October 2011. He serves as the Minister of Police and was appointed by the current president of South Africa, President Cyril Ramaphosa during his cabinet reshuffle in February 2018.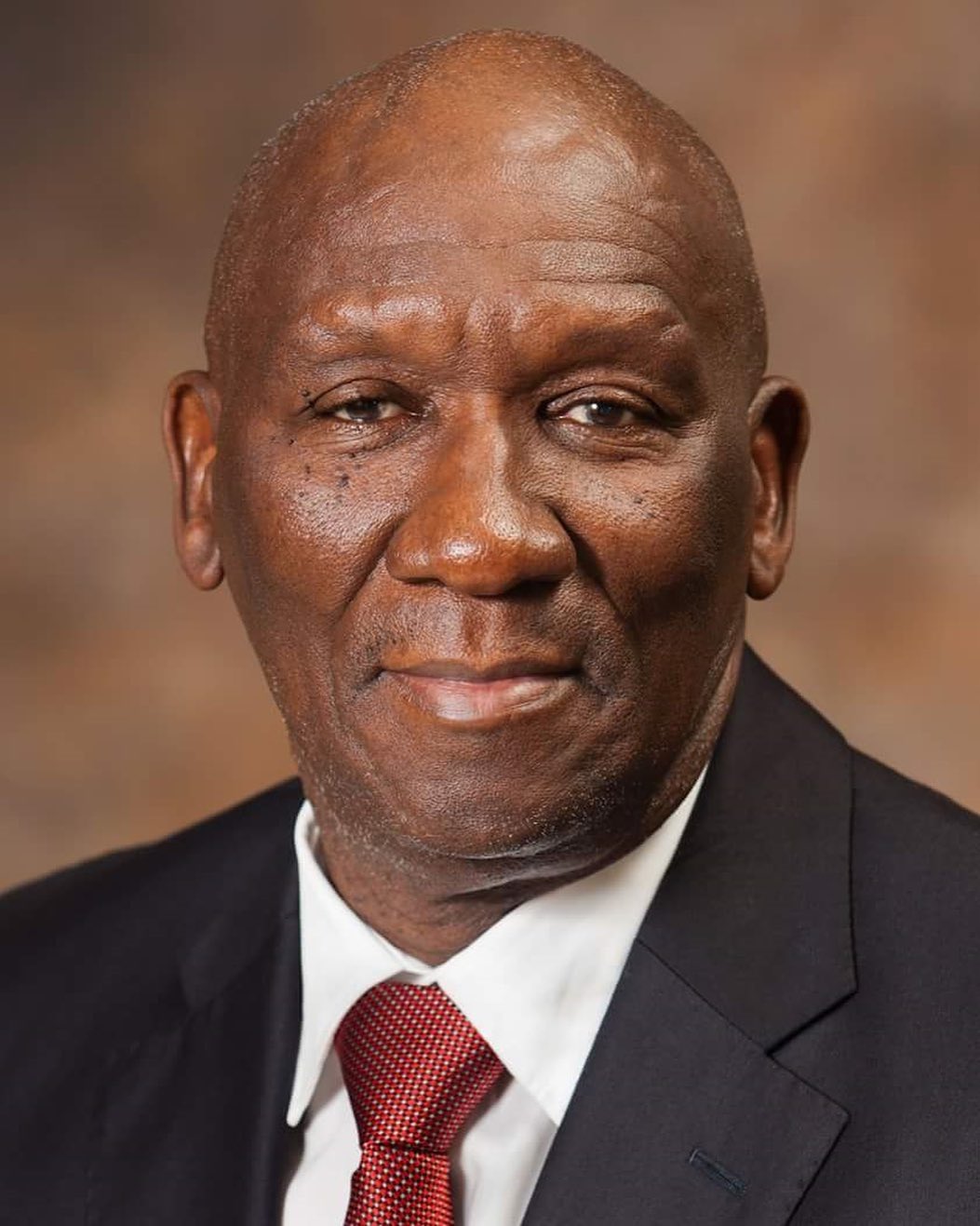 Bheki Cele Biography
Full Name :
Bhekokwakhe Hamilton Cele
Date of Birth :
2nd of April 1952
Place of Birth :
Umzumbe, South Africa
Net Worth :
$300,000-$1,000,000
Social Media Handles :
Twitter: @HamiltonCele
Instagram: bhekiceleofficial
Early Life and Education
Bheki Cele was born on the 2nd of April 1952, in Umzumbe, Natal, Union of South of Africa. He is 70 years old, and celebrated his birthday in April 2022. Bheki completes his basic and secondary school education in his hometown.
He obtained a diploma in Education and Information Technology. Initially, he wanted to study law but couldn't because of financial constraints. Bheki had it rough growing up and that contributed to his strict personality. He was a first-hand witness of the Apartheid in South Africa and witness some protests,
Career
Bheki Cele started his political career in 1980. He became a founding member of the progressive, non-racial National Education Union of South Africa. While he was in exile in Angola, he joined the Umkhonto we Sizwe, a parliament wing of the African National Congress (ANC). In 1987, he was imprisoned on Robben Island and was released alongside other political prisoners in 1990.
During the 1994 election, Cele was elected into the KwaZulu-Natal Provincial Legislature. During his tenure, he served as the Chairperson of the Portfolio Committee on Safety and later he became the chairperson of the chairperson. He was also a member of the Executive Council (MEC) for transport, community and Liaison in KwaZulu-Natal.
In July 2009, Cele became the National Commissioner of the South African Police Service (SAPS). Three years later, he was fired because of the allegations that he had been involved in unlawful deals. From May 2014, he become the Deputy Minister of Agriculture, Forestry and Fisheries until Late February 2018 when President Cyril Ramaphosa made him the Minister of Police.
Cele is a member of the African National Congress and currently, he serves in the National Executive Committee, the chief executive organ of the congress. In the mid-1990s, he was the safety and security spokesperson for the party's KwaZulu-Natal branch. In the 2000s, he served as the party chairman in the eThekwini region.
Cele is like an ally for Jacob Zuma. However, during the leadership election of the ANC, he aligned with Cyril Ramaphosa, against Nkosazana Dlamini-Zuma.
Controversies
In July 2007, the Sowetan reported Cele, who was then the MEC for safety for KwaZulu-Natal had held a meeting in Durban, ordering police to 'shoot to kill' when confronting criminals. The Sowetans also said he made other remarks endorsing the use of deadly force by the police.
Although Cele denied saying the word 'Shoot to kill' but admitted that he gave other remarks including ' we cannot allow police to be killed by a criminal. In 2010, Cele sued the Sowetans in court for defamation and demanded R200,000 as damage based on its 2007 reports.
In 2009, after he assumed the office of National Commissioner of SAPS, Cele caused a national controversy when he allegedly repeated the 'shoot to kill' remarks on the weekend Argus. when discussing a proposed modification to Section 49 of the Criminal Procedure Act, Cele reportedly stated that police should be permitted to "shoot to kill" offenders without caring about "what happens after that" which defines justifications for the use of deadly force.
After he was appointed as the Minister of Police, he was interviewed as regards his comment in 2018, Cele once more denied using the phrase 'shoot to kill'. However, he added that when police deal with brutal criminals, they must not die with their guns in their hands and he stood firm on the statement. Since then, he has repeatedly emphasized to SAPS officers the need to employ lethal force when necessary.
In 2011, when Cele was the National Commissioner of SAPS, the Public Protectorate, Thuli Mandonsela, discovered that the government had leased out office buildings in Pretoria and Durban. The building was initially intended to serve as police headquarters but was leased out at vastly inflated rates.
When the leases were negotiated with Roux Property Fund and they were worth more than R1.5 billion. Madonsela claimed the transactions were "illegal" and "illegitimate," and held Cele and the Minister of Public Works, Gwen Mahlangu-Nkabinde responsible. She described the act as "improper, unlawful and amounting to maladministration". However, Cele denied the accusation.
In October 2011, President Jacob Zuma halted Cele's pay until the investigation of the maladministration levelled on him is concluded. Later, the matter was brought to the board of inquiry and they concluded that Cele had engaged in illegal and corrupt acts. On June 2012, President Zuma commanded his dismissal from office.
In 2018, The public Protectorate, Busisiwe Mkhwebane, charged that Cele and the SAPS had failed to provide personal security to two whistleblowers who had reported the corruption in the Umzimkulu municipality in KwaZulu-Natal.
However, Cele challenged the report in court, and the Gauteng North High Court invalidated it in 2020, exonerating Cele of all charges. According to the law, the police are not tasked with ensuring that witnesses and whistleblowers receive personal security; the court ruled.
In 2020, during the Covid-19 pandemic, Cele's leadership of the police was challenged, as he was accused of 'excessive policing' of compliance with lockdown regulations. Cele was also dragged for supporting strict gun control, saying he does not think that private citizens should be permitted to own firearms.
Personal Life
Bheki Cele married the love of his life Thembeka Ngcobo in 2010 and their marriage is still standing strong unlike other politicians and celebrities in South Africa. The couple are blessed with a beautiful daughter Kumbuza Cele, someone who society believes looks just like her father.
Cele has always been seen in public wearing a large hat. He is outspoken, strict and controversial. Even stirred up the anger of South African citizens when he cancelled the last New year's Eve celebration because of COVID-19. Cele is not everyone's favourite, and that's because of several ideologies he showcased to the people of South Africa.
Bheki Cele Net Worth
The Southern African Politician, Bheki Cele has an estimated net worth that ranges from $300,000-$1,000,000. All his income is said to have been gotten from his occupation as a civil servant.
Social Media Handles
Twitter: @HamiltonCele
Instagram: bhekiceleofficial