Florence Onyebuchi "Buchi" Emecheta (21 July 1944 – 25 January 2017) was a Nigerian-born author of novels who moved to the UK in 1962 and who also authored plays, an autobiography, and children's books. She wrote more than 20 works, including The Joys of Motherhood (1977), The Bride Price (1976), The Slave Girl (1977), and Second Class Citizen (1974). A large number of her early novels were published by Allison and Busby, where her editor was Margaret Busby. Critics and awards recognised her themes of parenting, female independence, and liberation via education.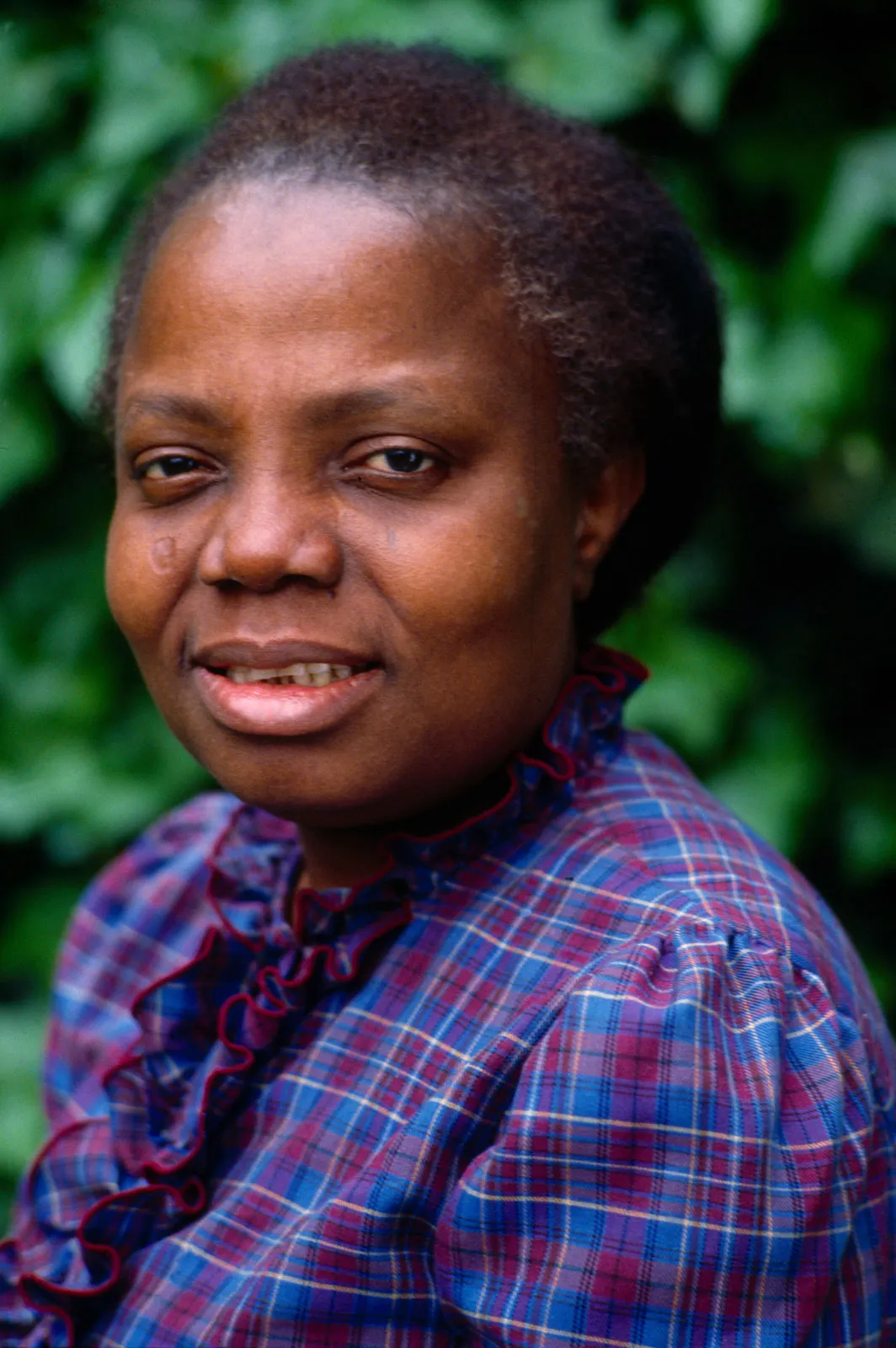 Buchi Emecheta Biography
Full Name :

Florence Onyebuchi "Buchi" Emecheta

Pen Name :

Buchi Emecheta

Date of Birth :

21 July 1944

Nationality :

Nigerian

Place of Birth :

Lagos State, Nigeria

State of Origin :

Delta State, Nigeria

Occupation :

Writer, Educationist

Notable Works :

In the Ditch (1972)
Second-Class Citizen (1974)
The Bride Price (1976)
The Slave Girl (1977)
The Joys of Motherhood (1979)

Net Worth :

Unavailable

Social Media Handles :

Unavailable
Early Life and Education
Buchi Emecheta was born on July 21, 1944, to Igbo parents Alice (Okwuekwuhe) Emecheta and Jeremy Nwabudinke in Lagos, Nigeria. Her parents were born and raised in the Delta State town of Ibusa, in Umuezeokolo Odeanta. Due to gender bias, she was unable to go to school while her younger brother was sent to school, but after persuading her parents to consider the benefits of her education, she spent her early childhood at an all-girls missionary school.
Her father passed away when she was nine years old ("of complications brought on by a wound contracted in the swamps of Burma, where he had been conscripted to fight for Lord Louis Mountbatten and the remnants of the British Empire"). A year later, Emecheta was given a full scholarship to the Methodist Girls' School in Yaba, Lagos. She attended there till she was 16 years old. Her mother passed away during this time, leaving Emecheta an orphan. She got married to Sylvester Onwordi, a schoolboy when she was 16 years old in 1960, after being betrothed to him since she was 11 years old. She gave birth to a daughter later that year, and their younger boy was born in 1961.
Onwordi immediately moved to London to attend a university, and Emecheta joined him there with their first two children in 1962, after a failed attempt to gain admission into the University of Ibadan. While working to support her children alone, she earned a B.Sc. (Hons) degree in Sociology in 1972 from the University of London, and later went on to gain her PhD from the same university in 1991.
Career
Emecheta wrote in her leisure time to keep herself sane. Her initial manuscript was finally burned by her husband because he harboured grave misgivings about her writing, as was shown in The Bride Price, which was eventually released in 1976. She had to redo the book, which was her debut because the original copy was destroyed. She subsequently remarked that five years separated the two versions.
In 1932, Emecheta began chronicling her observations of black British life in a regular column for the New Statesman, and a collection of these essays eventually produced her first book, In the Ditch, which was released in 1972. The semi-autobiographical book followed Adah, the main heroine, as she struggled to maintain her five children while being compelled to live in a housing estate and work as a librarian. Emecheta also drew on her personal experiences for her second novel, Second-Class Citizen, which was released two years later (Allison and Busby, 1974). Both volumes were finally collected by Allison and Busby under the title Adah's Story (1983). These three tales provided an introduction to Emecheta's three main themes, which included the pursuit of equality, self-assurance, and female dignity.
Her books Kehinde (1994), The New Tribe (2000), and Gwendolen (1989), which were also published as Family, all deal with difficulties related to immigrants' lives in the United Kingdom. From 1965 until 1969, Emecheta served as a library officer for the British Museum in London. She worked as a community worker in Camden, North London, from 1976 to 1978 while continuing to write additional novels with Allison and Busby, including The Bride Price (1976), The Slave Girl (1977), The Joys of Motherhood (1979), and Destination Biafra (1982), as well as the children's books Titch the Cat (1979), and Nowhere To Play (1982). She was a youth worker and sociologist for the Inner London Education Authority from 1969.
After finding popularity as a novelist, Emecheta travelled widely as a visiting professor and lecturer. She paid visits to a number of American universities, including the University of Illinois at Urbana-Champaign, Pennsylvania State University, Rutgers University, and the University of California, Los Angeles. She served as a senior resident fellow and visiting English professor at the University of Calabar in Nigeria from 1980 to 1981. Together with her son Sylvester, Emecheta controlled the Ogwugwu Afor Publishing Company from 1982 to 1983, publishing her own works under the brand, starting with Double Yoke (1982). She was one of Granta's "Best of the Young British Novelists" in 1983 and received an Arts Council of Great Britain bursary for the years 1982–1983. She gave lectures at the University of London and Yale University in 1982 and became a Fellow at the University of London in 1986.
Personal Life
She was engaged to Sylvester Onwordi at the age of 11 before getting married to him at the age of 16. She was pregnant with her fifth child at the age of 22, and Emecheta left her husband after then.
Legacy
The Buchi Emecheta Foundation, a nonprofit organisation that supports literary and educational initiatives in the UK and Africa, was established in 2017 by Emecheta's son, Sylvester Onwordi. It was officially launched in London on February 3, 2018, at the Brunei Gallery, SOAS, along with new editions of several of her books that Onwordi had published through his Omenala Press. Among the participants in the celebration – "a gathering of writers, critics, artists, publishers, literature enthusiasts and cultural activists from all over the world, including London and other parts of the U.K., France, Germany, U.S., Canada, Nigeria, Ghana, Kenya, South Africa, and the Caribbean" – were Diane Abbott, Leila Aboulela, Carole Boyce Davies, Margaret Busby, James Currey, Louisa Uchum Egbunike, Ernest Emenyonu, Akachi Ezeigbo, Kadija George, Mpalive Msiska, Grace Nichols, Alastair Niven, Irenosen Okojie, Veronique Tadjo, Marie Linton Umeh, Wangui wa Goro, and Bibi Bakare-Yusuf.
On a list of 100 women named by BBC History Magazine in August 2018 as having transformed the world, Buchi Emecheta ranked 98th. A football uniform with artwork honouring "some of the most remarkable female legends that have impacted the brewery's native town of Camden" was introduced by Camden Town Brewery in March 2019. On July 21, 2019, Google created a Doodle in honour of Emecheta, which would have been her 75th birthday. Buchi Emecheta was given new exhibition space in the Goldsmiths, University of London library in October 2019.
Second Class Citizen, Emecheta's second book, was republished as a Penguin Modern Classic in October 2021.
Publications
Novels
In the Ditch (1972)
Second Class Citizen (1974)
The Bride Price (1976)
The Slave Girl (1977); winner of the New Statesman's 1978 Jock Campbell Award
The Joys of Motherhood (1979)
The Moonlight Bride (1981)
Destination Biafra (1982)
Naira Power (1982)
Adah's Story [In the Ditch/Second-Class Citizen] (London: Allison & Busby, 1983).
The Rape of Shavi (1983)
Double Yoke (1982)
A Kind of Marriage (London: Macmillan, 1986); Pacesetter Novels series.
Gwendolen (1989). Published in the US as The Family
Kehinde (1994)
The New Tribe (2000)
Autobiography
Head Above Water (1984; 1986)
Children's/Young adults books
Titch the Cat (illustrated by Thomas Joseph; 1979)
Nowhere to Play (illustrated by Peter Archer; 1980)
The Wrestling Match (1981)
Plays
Juju Landlord (episode of Crown Court), Granada Television, 1975.
A Kind of Marriage, BBC television, 1976.
Family Bargain, BBC Television, 1987.
Articles and Shorter Writings
Introduction and comments to Our Own Freedom, photographs by Maggie Murray; 1981
The Black Scholar, November–December 1985, p. 51.
"Feminism with a Small 'f'!" in Kirsten H. Petersen (ed.), Criticism and Ideology: Second African Writer's Conference, Stockholm 1988, Uppsala: Scandinavian Institute of African Studies, 1988, pp. 173–181.
Essence magazine, August 1990, p. 50.
The New York Times Book Review, 29 April 1990.
Publishers Weekly, 16 February 1990, p. 73; reprinted 7 February 1994, p. 84.
World Literature Today, Autumn 1994, p. 867.
Awards and Recognition
During the course of her literary career, Emechata has received several awards, honours, and recognitions, among which are:
The 1978 Jock Campbell Prize from the New Statesman (first won by Chinua Achebe's Arrow of God) for her novel The Slave Girl.
She was on Granta magazine's 1983 list of 20 "Best of Young British Novelists".
She was a member of the British Home Secretary's Advisory Council on Race in 1979.
In September 2004, she appeared in the "A Great Day in London" photograph taken at the British Library, featuring 50 Black and Asian writers who have made major contributions to contemporary British literature.
In 2005, she was made an OBE for services to literature.
She received an honorary doctorate of literature from Farleigh Dickinson University in 1992.
Net Worth
Her estimated net worth is currently unavailable.
Social Media Handles
She has zero social media accounts to her name.