Cynthia Wandia (born 9 March, 1986) is a Kenyan businesswoman, electrical engineer, and entrepreneur. She currently serves as Ceo and co-founder of Kenya based online and mobile banking platform that helped people to manage their finances named Kwara limited.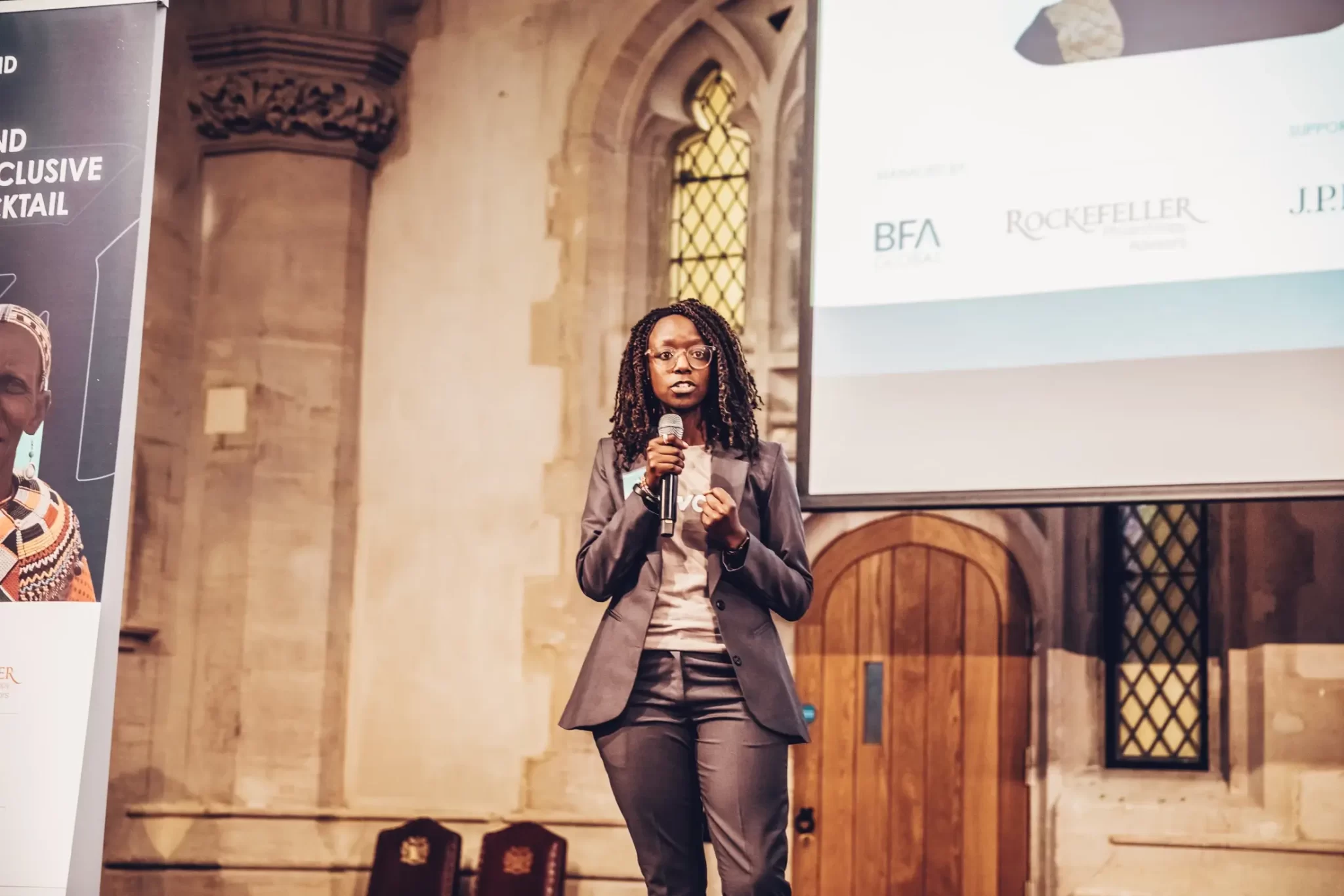 Cynthia Wandia Biography
Full Name :
Cynthia Wandia
Date of Birth :
9 March 1986
Place of Birth :
Kikuyu, Kenya
Occupation :
Electrical Engineer | Businesswoman
Business :
Co-Founder & CEO of Kwara Limited
Active Years :
2009 – present
Net Worth :
$1 million – $5 million
Social Media Handle :
Instagram @cynthia_wandia
Twitter @cynthiawandia
Early Life and Education
Cynthia Wandia was born on March 9, 1986, in Kenya. Her primary education is unknown to the public, but she went to Alliance Girls High School for secondary education in Kikuyu Town. She relocated to the United States after her secondary school education. Cynthia was admitted to Yale University in 2005 and graduated in 2009 with a Bachelor of Science in Electrical Engineering. She proceeded to do an Advanced Management Program at Dartmouth College.
Career
Cynthia worked for Aceleradora de Empresas ITESM (the Business Accelerator Network at Tecnológico de Monterrey), Mexico, for 6 months in 2010, where she serves as a business development consultant.
She later moved to Düsseldorf, Germany, where she worked in the global commodities division with E.ON. Most of the training was held in Madrid, Spain. She served in that position for one and a half years, until May 2012.
Cynthia worked for two years and six months at E.ON, based in Essen, Germany; she served as a fleet performance analyst for about half a year and then proceeded to the Manager for Special Projects position.
In December 2014, she left E.ON and co-founded Astra Innovations. Astra Innovations deals with sources of closed gas-powered and hydroelectric power plants. They buy them at a cheap rate and sell them in large quantities to Sub-Saharan, Southeast Asian, and Latin American electricity producers.
Cynthia also co-founded and serves as the CEO of Kwara Limited, an online and mobile banking application that helps cooperative societies, community banks, and credit unions manage their financial status.
Recognition
Cynthia Wandia can speak five languages fluently, such as English, Spanish, French, German, and Mandarin.
In 2018, she was ranked among the Top 40 Under 40 Women in Kenya by Business Daily Africa.
Cynthia Wandia Net Worth
Cynthia's net worth is estimated to be $1 million – $5 million.
Social Media Handle
Instagram @cynthia_wandia
Twitter @cynthiawandia