Baraladei Daniel Igali (born February 3, 1974) is a Nigerian-Canadian freestyle wrestler who is an Olympic gold medallist. He represented Nigeria in wrestling sports before switching to Canada for greener pastures.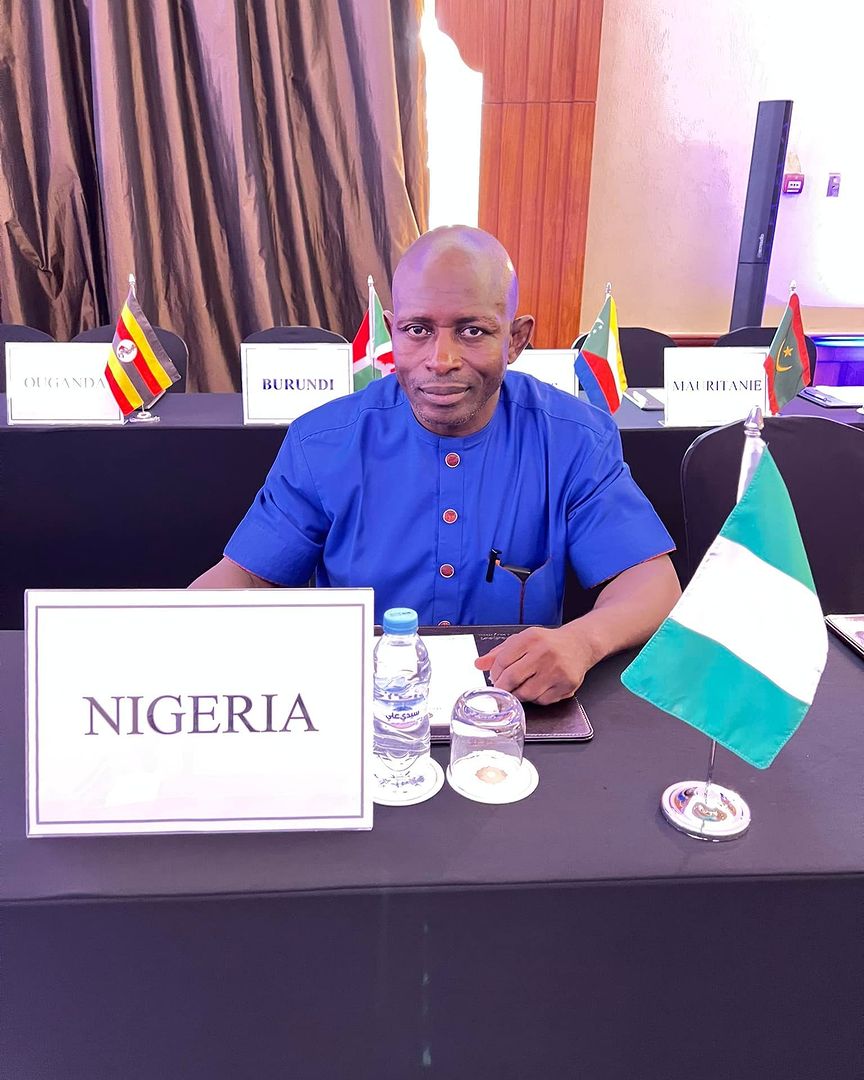 Daniel Igali Biography
Full Name

Baraladei Daniel Igali

Date of Birth

February 3, 1974

Nationality

Canadian-Nigerian

Place of Birth

Eniwari, Bayelsa State, Nigeria

State of Origin

Eniwari, Bayelsa State, Nigeria

Sports

Wrestling

Net Worth

Unavailable

Social Media Handles

Instagram: danieligali
Twitter: @dynamiteigali
Early Life and Education
Daniel Igali was born on February 3, 1974, in Eniwari, Bayelsa State, Nigeria. He had his formative years in Nigeria and also remained in the country while seeking refugee status due to political unrest in Nigeria, and he acquired Canadian citizenship in 1998.
He completed a Master of Arts degree in criminology at Simon Fraser University, having earlier attended Douglas College for his college degree. While working on his master's degree, he trained at SFU and enjoyed helping the school coach during training.
Career
He travelled to Canada to compete in the 1994 Commonwealth Games as the leader of the Nigerian wrestling squad. Because of the political upheaval in Nigeria, he remained in the nation while applying for refugee status. He became a citizen in 1998.
Igali, a wrestler from Canada, won 116 straight victories at Simon Fraser University from 1997 to 1999. At the 1998 World Championships, he finished fourth. He won a bronze medal at the 1999 Pan American Games and placed second in the 1998 World Cup. His coach was Nasir Lal, a two-time Canadian Olympian from Afghanistan.
Igali won the men's 69 kg freestyle wrestling gold medal at the 2000 Summer Olympics in Sydney, Australia. On the international scene, he represented Canada. Igali won the men's 74 kg freestyle wrestling gold medal at the Manchester 2002 Commonwealth Games. Igali was admitted to the Canadian Sports Hall of Fame in 2007. Later, in 2012, he was admitted into the Canadian Olympic Hall of Fame.
"Wrestling with Destiny: The Life and Times of Daniel Igali," a television documentary that Joel Gordon directed, highlights his wrestling career. As part of the Life and Times TV series, CBC Television aired the biographical documentary movie in 2004.
Igali was elected head of the Nigerian Wrestling Federation, resulting in the highest-spirited athletes and most likely medal contenders for Nigeria at the 2018 and 2022 Commonwealth Games. Before his arrival back into the wrestling sports scene in Nigeria, the performance of Nigerian athletes had always been very low.
Political Career
Igali declared on February 10, 2005, that he would run for the British Columbia Liberal Party's nomination in Surrey-Newton in the 2005 provincial election in British Columbia. Harry Bains of the New Democrats won the election despite him winning the nomination.
He was elected president of the Nigerian Wrestling Federation in 2020. He serves as the Bayelsa State Sports Commissioner in addition to being a two-term member of the Bayelsa State House of Assembly.
Personal Life
Daniel, who shuttles between Surrey, British Columbia, where his family lives, and Nigeria, is married with children. Igali was honoured as one of Canadian Immigrant Magazine's Top 25 Immigrants Award in 2012.
Medals
National Championships: 1990, 1991, 1993, and 1994.
Nigerian Greco-Roman champions in 1991 and 1993
African freestyle champion: 1993 and 1994.
Collegiate level: 166 matches, undefeated.
Canadian national Greco-Roman welterweight champion in 1997.
National freestyle champion in 1998.
World Championships: Bronze medal
Pan American Games: Gold medal
2000 Summer Olympics: Gold medal
Canadian champion: 2001 and 2002.
2002 Commonwealth Games: Gold
Awards and Nominations
The Voice of the Nation: The Sun Award, 2020–2021
Canadian Immigrant Magazine's Top 25 Immigrants Award in 2012.
Canada's Sports Hall of Fame
Canadian Olympic Hall of Fame in 2012.
The Lou Marsh Trophy as Canada's top athlete of the year.
British Columbia Sports (2001).
Canada's Sports (2007)
Canadian Olympic (2012)
International Wrestling (2012) Hall of Fame
Daniel Igjhali Net Worth
His estimated net worth is unavailable.
Social Media Handles
Instagram: danieligali
Twitter: @dynamiteigali