Denola Grey is a Nigerian independent design advisor, whose real name is Denola Adepetun. He was born on August 13, 1990, and brought up in Lagos, but his ancestry is from Ogun State. Denola Grey is one of Nigeria's top fashion stylists, a writer, media strategist, actor, and model. At the African Film Viewers Awards on March 14, 2020, he was nominated as one of the three Best Dressed Male celebrities. His pictures and fashion designs are incredible and one-of-a-kind. He also received recognition as the Best Dressed Male at the 2022 Africa Magic Viewers Choice Awards (AMVCA) 8th edition.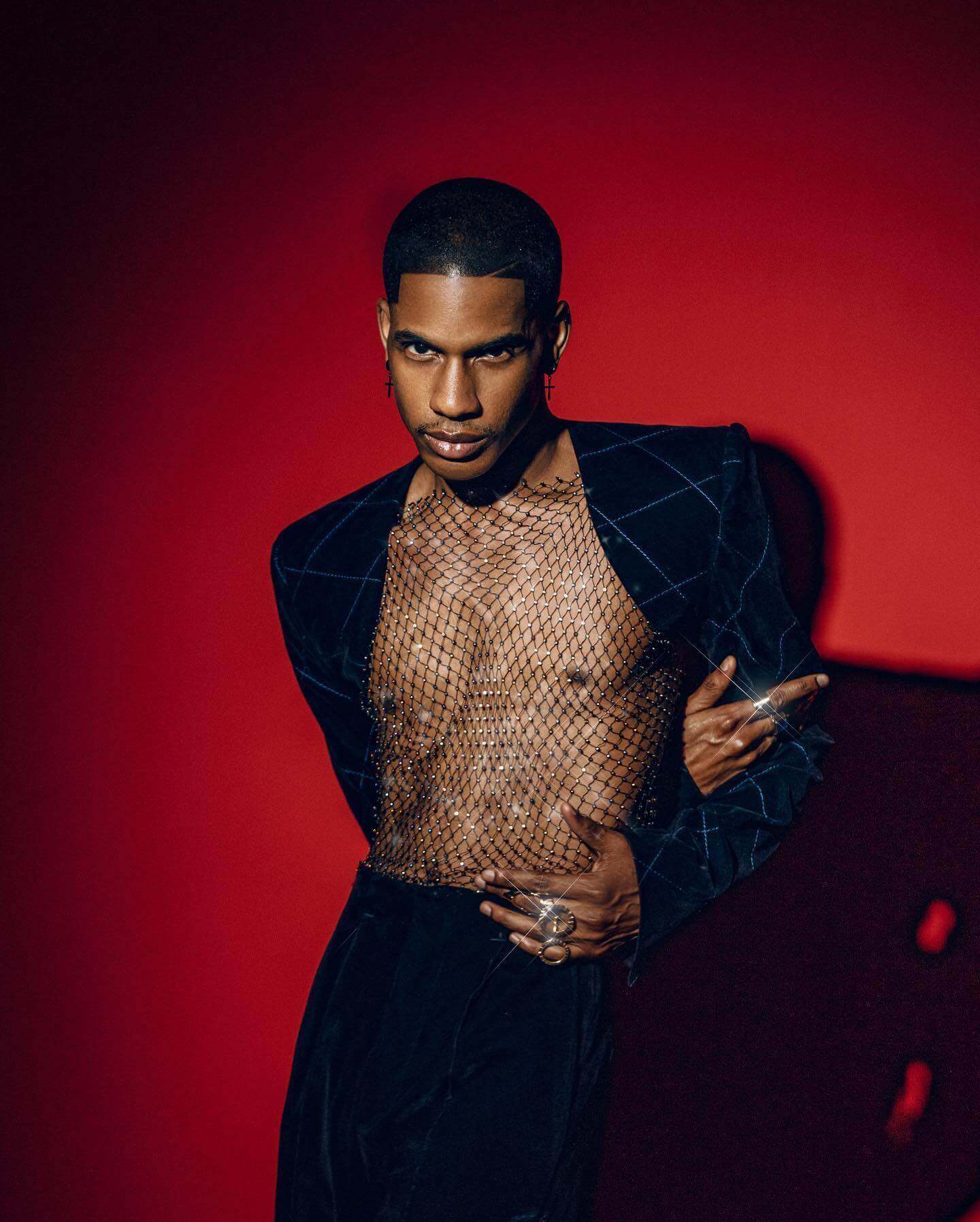 Denola Grey Biography
Full Name :
Denola Adepetun
Date of Birth :
August 13th, 1990
Place of Birth :
Lagos, Nigeria
Higher Qualification :
B.Sc
Occupation :
Actor, Author, Fashion Consultant
Active since :
2018 till Present
Social handles :
Instagram: @denolagrey
Twitter: @denolagrey
Early Life & Education
Denola Grey had his primary and secondary schooling at Greenspring Schools in Lagos. He's also believed to have spent a year at Oxbridge Tutorial College, after which he graduated from Baylor University with a bachelor's degree in Media Business. Denola Grey's primary attention at the university was the research on the media and fashion industries.
Grey's feminine personality caused him numerous problems as he grew up. In high school, he was given the nickname Barbie because he lacked male features and did not participate in activities like the other boys, but it didn't stop him from reaching his goals. Dénola Grey is single because a relationship is not a priority for him.
Career
Dénola Grey has worked as a media and fashion consultant for a number of companies. Everything about his fashion and media consultancy career began in 2008 when he was an 18-year-old intern at CMC.
In 2010, Grey worked as a public relations manager for Fruition Image Consulting. He gained experience in media consulting at PRC Consulting in 2012, where he assisted with the organization of New York Fashion Week and threw a party for ACNE Paper magazine. Grey worked as a business manager and social media manager at Walter Baker in 2013. Grey decided to create his firm after working for a Lagos-based fashion brand, ALARA Lagos, where he acquired the concepts of the fashion business.
In 2014, Denola Grey's career took off when he worked for EbonyLife TV, Bella Naija, and The Guardian. He writes for BellaNaija and The Guardian as a fashion journalist and recorded fashion tips for the men's fashion feature EbonyLife.
The fashionista then went on the hunt for a guest presenter for "EL Now." He was designated one of the show's primary hosts in 2015. He's also worked on a number of fashion projects, including Glam Squad in Africa Magic.
Denola Grey made her acting debut in Benjamin Castle's Castle & Castle, with Nollywood's top stars including RMD, Dorcas Shola, Jude Chukwuka, Blossom Chukwujekwu, and Eku Edewor. He got the role after being called to an audition by an EbonyLife production, where he was chosen from a pool of other actors and actresses.
Denola Grey has established herself as one of the most successful young people's gurus. He works with Orange Culture and is one of the brand's Lagos Fashion Week ambassadors (LFW).
Awards and Nominations
AMVCA 2022
Although Denola has been nominated for a number of awards in the past, the most outstanding award he has been nominated for and won is the Best Dressed Male award at the Africa Magic Viewers Choice Awards (AMVCA) 8th edition, held in 2022. On the other hand, Osas Ighodaro won the Best Dressed Female.
Net Worth
According to multiple sources, it's been rumored that Denola is worth around $800,000.
Social Media Handles
Instagram @denolagrey
Twitter @denolagrey
Denola Gray is one of the rising fashion talents Nigerians are proud of. We wish him success in all his endeavors. You can also leave a comment for Denola in the comment box below.