Themba Sonny Boy Sekowe (born November 15, 1987), professionally known for his stage name Lawd Phori but popularly called  DJ Maphorisa, is a South African record producer, DJ, and vocalist. His well-known genres of house music are Amapiano and Afropop.
DJ Maphorisa has severely worked with well-known artists, including Wizkid, Sizwe Alakine, Kwesta, Uhuru, Drake, Black Coffee, Major Lazer, Runtown, C4 Pedro, TRESOR, Kabza De Small, and Era Istrefi, who have collaborated with him and given him production credits. After leaving Kalawa Jazmee Records, he is currently running his own record company, BlaqBoy Music.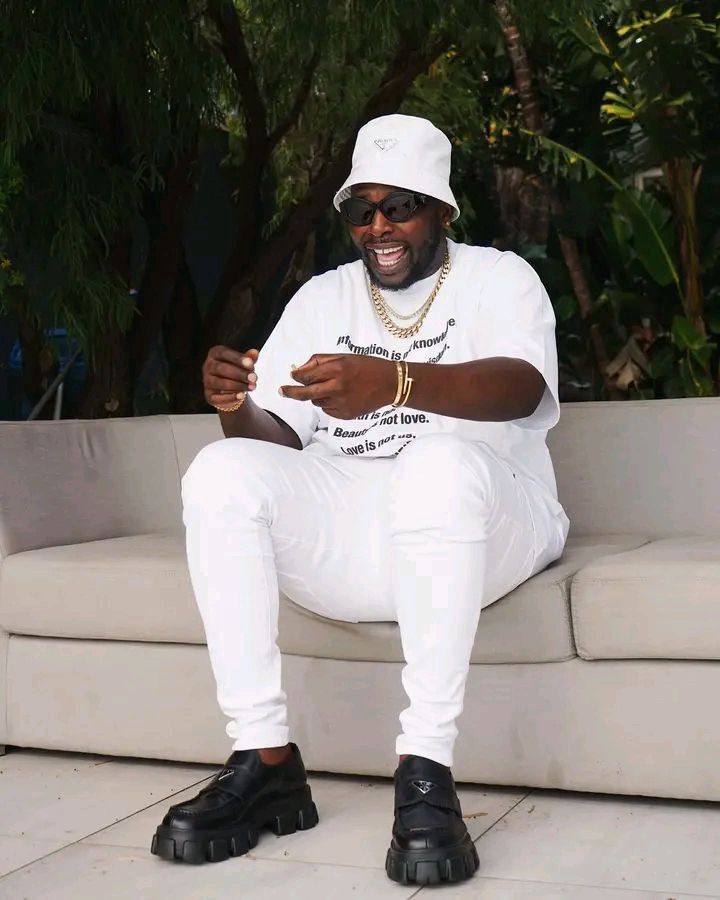 DJ Maphorisa biography
Full Name :
Themba Sonny Boy Sekowe
Other Names :
DJ Maphorisa, Lawd Phori
Date of Birth :
November 15, 1987
Place of Birth :
Pretoria, South Africa
Nationality :
South Africa
Occupation(s) :
DJ record producer vocalist
Genres :
Amapiano and Afropop
Instrument(s) :
vocals, sampler
Years active :
2008–present
Net Worth :
$1,000,000-$5,000,000
Social Media Handles :
Instagram: djmaphorisa
Twitter: @DjMaphorisa
Early Life and Education
DJ Maphorisa was born on November 15, 1987, in Pretoria, South Africa, into a musical family. His father was originally from Nigeria, while his mother was from South Africa. His mother was a gospel singer who helped his musical career because he developed a deep passion for the genre while growing up and listening to gospel music.
He has always attributed his musical success to coming from a musically inclined family, and once claimed that his uncle, who gifted him with his first recording set, had a significant influence on his musical career. Since that time, he has been completely captivated by music. At a very young age, he began experimenting with music by playing his mother's recordings. Later, his passion for poetry encouraged him to begin writing music.
DJ Maphorisa attended high school in his hometown, but like most musicians, he was an average student and dropped out to concentrate on his career. Later on, he made the decision to return to school but kept his course of study a secret. Since he has already begun his studies, he may earn his college degree.
Career
Young Maphorisa made a brave move at the age of 17 when he recorded and produced his debut song, "Funny Face." He accomplished this while still in the eleventh grade. Soon after, he was found by DJ Oskido of Kalawa Jazmee's record label, who hired him as a producer, despite the fact that he was still a student.
At the same time, Maphorisa collaborated with DJ Oskido to develop his sound. His take-home wage was insufficient to cover all of his expenses, including the transportation costs between Pretoria, where he lived, and Kalawa Jazmee, where he worked. He would work extra DJ shifts and host weekend discussion shows to make up for it and earn some more cash.
His big break in the music industry came when he began working with top South African musicians on their beat creations and music productions. He first collaborated with renowned DJs like Buckz and Oskido of Kalawa Jazmee. He has also collaborated fruitfully with notable Nigerian musicians, including Wizkid, Runtown, and Davido.
In 2008, together with the singers Xelimpilo, DJ Clap, and Mapiano, Maphorisa founded the group Uhuru in an effort to stand out and create a new sound. He aggressively entered the music business through this group, while he and his friends collaborated with the Kalawa Jazmee record label.
Uhuru's distinctive style was a fusion of Afro-rhythms and a South African house that was well-liked by their South African audience. Because of how popular the song became, Uhuru began receiving booking requests from Botswana, Zambia, and Angola.
His travels all around the world made his sound known, and he gained influence for his music in Africa. He learned to respect the diversity of African civilizations and absorbed elements from each that further shaped his musical style. To his credit, Amapiano has grown to be extremely well-liked throughout Africa and beyond.
In 2013, after actively participating in the production of Mafikizolo's popular song "Khona" under Kalawa Jazmee, he attained a new level of fame. The song later went on to win other prizes in South Africa and elsewhere. In 2014, he won song of the year at the MTV Awards, which also topped many music competition events.
"Khona" paved the path for him to get recognition in the majority of other African nations. Soon after, Mafikizolo dropped "The Sound," another smashing track with Davido as a featured artist. Several other African icons, like Wizkid, Akon, and Diamond Platinum, have worked with DJ Maphorisa.
In 2016, DJ Maphorisa's fame soared after collaborating on the song "One Dance" by Canadian rapper Drake, featuring Wizkid and British vocalist Kayla. In 15 nations, the song peaked at number one, including Australia, France, and Germany. It was the 23rd longest top-charting single in the history of the UK Top 100 tracks and spent ten weeks at the top of the US Billboard Hot 100.
On November 17, 2017, shortly after his birthday, Maphorisa proceeded to release a whole album titled Black Boy Music through his record label, Black Boy Music. He mixed many genres and incorporated several South African performers, like Vanessa and Legacy.
"Rumble in the Jungle", a studio album that Maphorisa collaborated on with other musicians such as Tresor and Kabza De Small, was released on April 9, 2021. "Banyana", a studio EP by Maphorisa and Tyler ICU, was also released in the same year on April 16. Sir Trill, Daliwonga, Kabza De Small, Mpura, and Visca were all featured on the EP.
The recording industry of South Africa awarded the single "Banyana" a double platinum certification after it received more than 4.2 million streams. In 2021, he set out on the Made in Lagos Tour as Wizkid's opening act. He is up for Best DJ at the 2021 Music Kwaito and House Music Awards.
On September 17, 2021, he collaborated with Kabza De Small and Ami Faku to release the single "Abalele" and also produced "Makosa" and "Nyota," two hits by Congolese artist TRESOR, from the album in October 2021.
Personal Life
DJ Maphorisa is said to be dating an influencer, Cyan Boujee, but he hasn't come out to declare the fact if Cyan Boujee is his wife or side chick.
Discography
Collaborative Albums & EPs
Our Father (with Uhuru) (2013)
Blaqboy Music Presents: Gqom Wave (2017)
Scorpion Kings EP (with Kabza De Small) (2019)
The Return of the Scorpion Kings (with Kabza De Small) (2019)
Scorpion King Live at Sun Arena (with Kabza De Small) (2020)
Once Upon A Time In A Lockdown (with Kabza De Small) (2020)
Madumane EP (2020)
Rumble In The Jungle (with Kabza De Small & TRESOR) (2021)
Banyana EP (with Tyler ICU) (2021)
Singles
The Banger
"Omalicha Nwa"
Ngud'
"Mayibabo"
"Afro Trap"
"Gang"
"Trap"
khona
Kucheza
Love Portion
Bazoyenza
Midnight Starring
Soweto Baby, featuring Wizkid & DJ Buckz
Awards and Nomination
African Muzik Magazine Awards
| | | | | |
| --- | --- | --- | --- | --- |
| Year | Nominee/work | Award | Result | Ref. |
| 2020 | Himself | Music Producer of the | Nominated | |
Dstv Mzansi Viewers' Choice Awards
Year
Nominee/work
Award
Result
2018
"Midnight Starring"

Favourite Song Of the Year
Nominated
Himself
Favourite DJ
Nominated
2022
Scorpion Kings
Favourite DJ
Pending
Humanitarian and African Prestigious Awards
Year
Nominee/work
Award
Result
Himself
Music Producer of The Year
Nominated
Best DJ Africa
Nominated
MTV Africa Music Awards
| | | | |
| --- | --- | --- | --- |
| Year | Nominee/work | Award | Result |
| 2016 | Himself | Song of the Year | Nominated |
| 2020 | | Best African Act | Nominated |
Mzansi Kwaito and House Music Awards
Year
Nominee/work
Award
Result
2018
"Midnight Starring"
Most Voted Song
Won
2021
Himself
Best producer
Pending
Best AmaPiano songs
Pending
Pending
SA Amapiano Music Awards
| | | | |
| --- | --- | --- | --- |
| Year | Nominee/work | Award | Result |
| 2021 | Himself | Best amapiano male DJ/Act | Nominated |
Net Worth
DJ Maphorisa has garnered an estimated net worth of $1,000,000-$5,000,000.
Social Media Handles
Instagram: djmaphorisa
Twitter: @DjMaphorisa