GodsFavour Chidozie, better known by his stage name Fave SZN, is a popular Nigerian singer and songwriter. She is one of many outstanding artists who have harnessed the power of social media to propel themselves into the limelight. She came to popularity when a verse on a free beat made by Jinmi Abduls became an internet sensation, particularly on Twitter. Prior to its release, the viral freestyle, which addressed love concerns, became an instant blockbuster. It was shared by industry veterans and influencers across social media networks.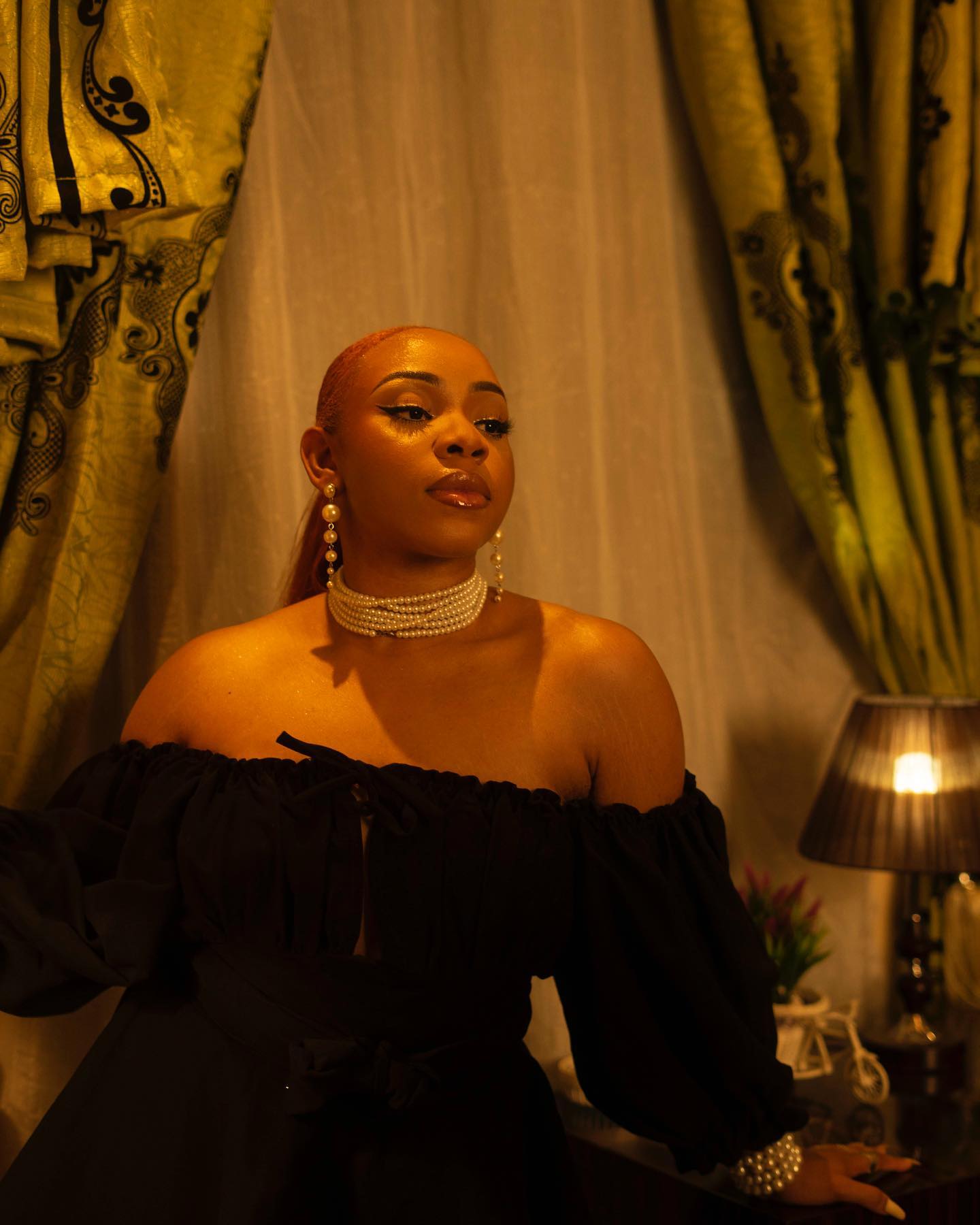 Fave SZN Biography
Full Name :
GodsFavour Chidozie
Date of Birth :
13th March, 2000
Place of Birth :
Lagos State, Nigeria
Net worth :
$10,000 – $100,000 (Not verified yet)
Social Handles :
Instagram: faveszn
Twitter: @faveszn
Early Life & Education
Fave SZN was born on the 13th of March, 2000, in Lagos to Nigerian parents. She hails from the Southeastern area of Nigeria. Her parents nurtured her and her siblings in a Christian home, and they didn't hesitate to help preserve the pub whenever they could.
She was familiar with an immense stack of modern music and afrobeat melodies as a small child residing in southern Nigeria. Asa, Nicki Minaj, Beyoncé, Tiwa Savage, and Rihanna, among others, have been acknowledged as being the inspiration for her musical style.
Fave SZN, who has a good voice and tone, joined the choir when she was a child to serve the Lord and develop her talent. After a few years, she had honed her skills as a smart entertainer and started writing songs. Fave finished primary and secondary school and received her first school leaving certificate as well as her West African senior school certificate. Fave's tertiary education is currently unknown.
Career
Fave was influenced by singers such as Rihanna, Beyonce, Nicki Minaj, Tiwa savage, and many others when she first became interested in music. Fave rose to fame after releasing a verse over in a Jinmi Abduls free beat that she found online. Her verse went viral and was reposted on all social media platforms, making her an online sensation.
M.O.M.M.S., N.B.U. (nobody but you), and the chart-topping singles "Baby Riddim" and "Beautifully" are just a few of the tracks Fave has released. Olamide, the CEO of YBNL, also included her on his 2021 album "UY Scuti" on two songs, "Pon Pon" and "Want."
Fave has amassed a devoted fanbase in a short period of time, and her songs have been streamed millions of times across several platforms. Fave has also been attributed to Ayra Starr, Liya, Tems, and other Nigerian female celebrities.
Songs
Baby Riddim
Mr Man
Beautifully
Obsessed
Kilotufe
N.B.U
S.M.K
Tungba with Nobody But You
M.O.M.M.S
Your Dal
Iridescene
DAL
Beautiful
No Love
Stay Woke
Call Me
Afrobeat
Haunt
Haciéndolo
Aquarius Lady
LOLLIPOP
Not There
SIGNS
Pareidolia
NOVVS
Lethal
Panique
Lower Fields
Mirage
Cosmic Road
Hijo De P ta
Party
Net Worth
According to multiple sources, Fave SZN as is usually referred to on social platforms is estimated at around $10,000-$100,000 of net worth.
Social Handles
Fave SZN has developed a huge fan base on social media, with almost 300,000 followers on Instagram and 40,000 followers on Twitter which has also earned her an influencer on these two social platforms. You can follow her on her social handles listed below.
Instagram: faveszn
Twitter: @faveszn
Fave is one of the young and talented music artists in the Nigerian music industry. Everyone of her fan is proud of her. We wish her nothing but success in her endeavors. You can also drop a wish for her in the comment box below.