Greg John Gutfeld was born on September 12, 1964. He is a prominent figure in the world of television and political commentary. He has made an indelible mark on the media landscape with his unique blend of humor, wit, and unapologetic conservatism. This Greg Gutfeld biography delves into the life and career of the man known for his sharp insights, quick quips, and fearless approach to tackling tough issues.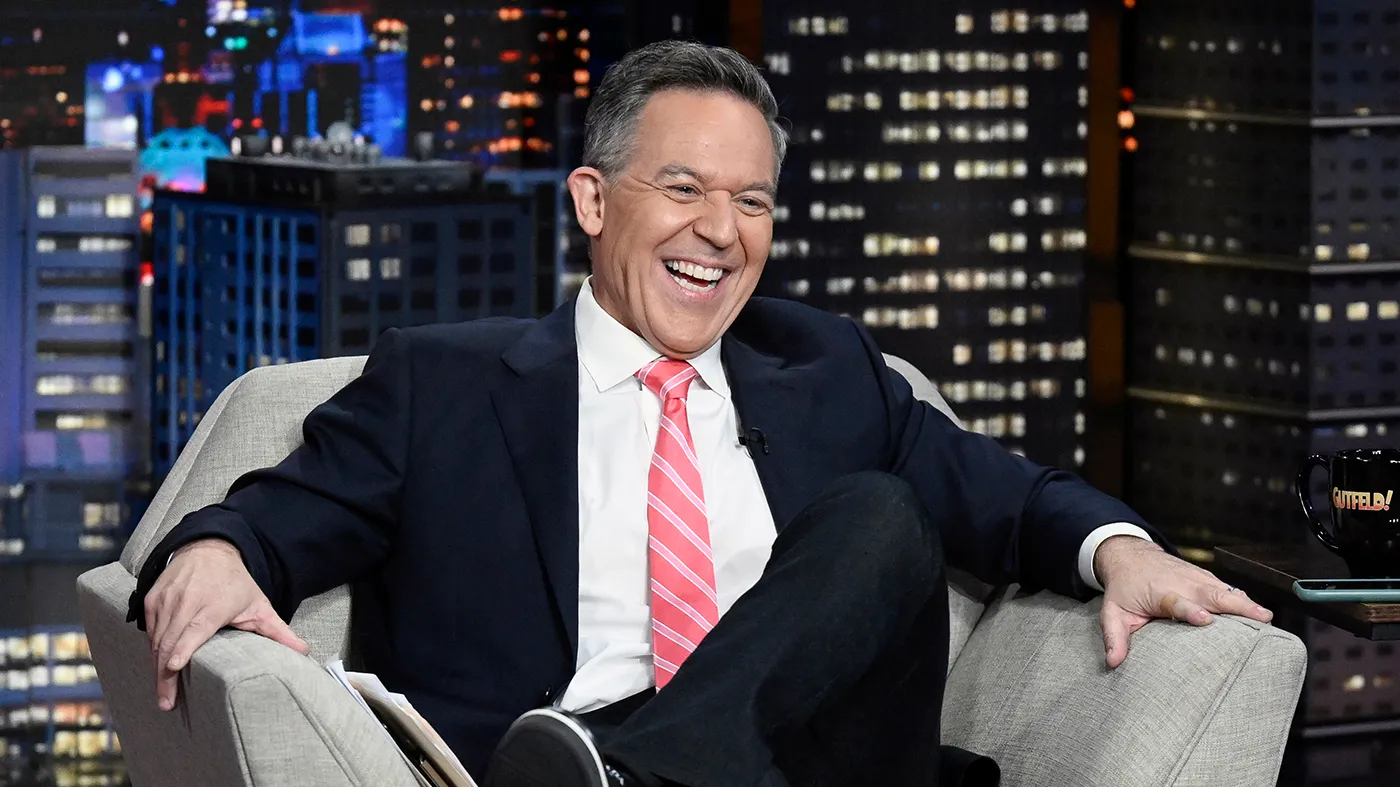 Greg Gutfeld Biography
Full Name

Greg John Gutfeld

Date of Birth

September 12, 1964

Place of Birth

San Mateo, California

Occupation

Media Personality

Spouse

Elena Moussa

Net Worth

$105 million

Social Media Handles

Instagram: @realgreggutfeld

Twitter: @greggutfeld
Early Life and Education
Gregory Gutfeld was born on September 12, 1964, in San Mateo, California. He is the son of Jacqueline Bernice, popularly known as Jackie and Alfred Jack Gutfeld. He was raised in a close-knit family, he exhibited an early penchant for humor and writing. Gutfeld's early years were marked by a rebellious streak and a disdain for conformity, foreshadowing the iconoclastic approach he would later bring to his career.
He attended the all-boys Roman Catholic Junípero Serra High School after he furthered to the University of California, Berkeley, graduating in 1987 with a bachelor's degree in English. This period played a pivotal role in shaping his worldview and ideological orientation, as Berkeley is known for its progressive climate.
Career
Greg Gutfeld's career in media started at Prevention magazine, where he worked as an assistant editor. This position was just the beginning of his ascent in the world of publishing. In the late 1990s, Gutfeld found his niche in the world of men's lifestyle magazines, becoming the editor of Men's Health and later the editor of Stuff.
Gutfeld's writing prowess, humor, and penchant for offbeat content made him a recognizable figure in print journalism. His humorous take on the quirks and idiosyncrasies of modern life became his signature style.
The Launch of Red Eye and Fox News
In 2007, Gutfeld's career took a significant turn when he became the host of Red Eye w/ Greg Gutfeld on the Fox News Channel. This late-night show, characterized by its unconventional format and witty discussions, gained a cult following and established Gutfeld as a rising star in the world of political commentary.
As Red Eye found success, Gutfeld's role at Fox News expanded. He became a regular contributor to various shows and made frequent appearances on The O'Reilly Factor. His distinctive conservative voice and humorous take on political and cultural topics earned him a loyal audience.
The Five and The Greg Gutfeld Show
In 2011, Greg Gutfeld joined the panel of The Five, a daytime political talk show on Fox News. His sharp insights, humor, and unapologetic conservative viewpoints made him a standout personality on the show.
In 2015, Gutfeld launched his own eponymous show, The Greg Gutfeld Show. The program features a mix of political analysis, comedy, and interviews, showcasing his versatility as a media personality. It has become a beloved program among conservatives and continues to thrive.
Gutfeld's influence extends beyond television and publishing. He is known for his candid and often controversial commentary on social media, where he has amassed a large following.
Personal Life
Greg Gutfeld is known to be a private individual in his family life. He is married to Elena Moussa, a Russian-born former model turned journalist. The couple tied the knot in 2004 and has maintained a relatively low-profile marriage, keeping their personal life out of the public eye.
Books
The Scorecard: The Official Point System for Keeping Score in the Relationship Game. Henry Holt and Company. 1997. p. 182. ISBN 978-0-8050-5450-7.
The Scorecard at Work: The Official Point System for Keeping Score on the Job. Henry Holt and Company. 1999. p. 160. ISBN 978-0-8050-5865-9.
Lessons from the Land of Pork Scratchings. Simon & Schuster. 2008. p. 224. ISBN 978-1-84737-066-2.
The Bible of Unspeakable Truths. Grand Central Publishing. 2010. p. 304. ISBN 978-0-446-55230-1.
The Joy of Hate: How to Triumph over Whiners in the Age of Phony Outrage. New York: Crown Forum. 2012. p. 256. ISBN 978-0307986962.
Not Cool: The Hipster Elite and Their War on You. New York: Crown Forum. 2014. p. 272. ISBN 978-0804138536.
How To Be Right: The Art of Being Persuasively Correct. New York: Crown Forum. 2015. ISBN 978-1101903629.
The Gutfeld Monologues: Classic Rants from the Five. New York: Threshold Editions. 2018. ISBN 978-1501190728.
The Plus: Self-Help for People Who Hate Self-Help. Threshold Editions. 2020. ISBN 978-1982149918.
Net Worth
According to Forbes, Greg Gutfeld's net worth is estimated to be $105 million as of October 2023. He is one of the highest-paid television executives in the United States, earning an annual salary of over $19 million from his two shows on Fox News: Gutfeld! and The Five.
Social Media
He is active on social media platforms like Twitter, where he often shares humorous and witty commentary on current events and pop culture. His quick quips and satirical take on the news have endeared him to a broad online following. You can follow him through the following social media handles.
Instagram: @realgreggutfeld
Twitter: @greggutfeld