Ibrahim Shekarau served as governor of Kano State for two terms while serving as Nigeria's previous minister of education. He served as the governor of Kano State from April 2003 to April 2007. He underwent reelection and served another term from 2007 to 2011. His affiliation is with the New Nigeria Peoples Party (NNPP), led by Rabiu Kwankwaso. He was one of the contenders for president in the 2011 general elections in Nigeria.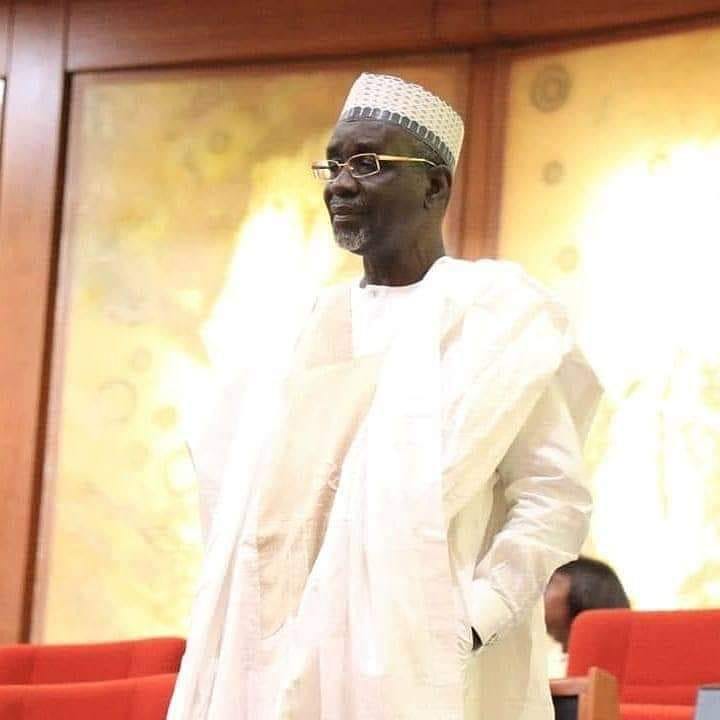 Ibrahim Shekarau Biography
Full Name

Ibrahim Shekarau

Date of Birth

5 November 1955

State of Origin

Kano State, Nigeria

Place of Birth

Kano State, Nigeria

Nationality

Nigerian

Spouses

Amina Shekarau, Zainab Shekarau, Halima Shekarau & Gaji Dantata

Occupation

Politician

Net Worth

Unavailable

Social Media Handles

Instagram: ibrahimshekarauofficial
Twitter: @MallamShekarau
Early Life and Career
Shekarau was born on November 5, 1955, in Kurmawa quarters, Kano state, Nigeria, and he is the son of a police officer. He had his primary school education at Gidan Makama Primary School (1961–1967) before he attended Kano Commercial College (1967–1973) for his secondary education. He completed his education and earned a degree in mathematics and education at Ahmadu Bello University, Zaria (1973–1971).
Career
Ibrahim Shekarau joined the civil service after earning his degree and began his work in 1978 at Government Technical College, Wudil, as a mathematics instructor. He was appointed principal of the Government Day Junior Secondary School in Wudil two years later. He was appointed principal of Government Secondary School, Hadejia in 1980 before being transferred to Government College Birnin Kudu in 1986, Government Secondary School Gwammaja in 1987, and Rumfa College in March 1988.
In 1992, Shekarau was appointed the Bichi Zonal Education Area's deputy director of education. He received a promotion to Director of Planning, Research, and Statistics at the Ministry of Education one year later. He was made director general (permanent secretary) of the Ministry of Education and Youth Development two years later.
Shekarau was relocated to the Ministry of Water Resources, Rural and Community Development in January 1995. From January to May 1997, he returned to the Ministry of Education before being invited to shift to the General Service Directorate of the Cabinet Office, all while serving as Permanent Secretary. He moved once more in February 2000, this time to the Civil Service Commission, where he stayed for only four months before the Ado Gwaram government sent him to the State College of Arts, Science and Remedial Studies (CASRS) in May 2000 to serve as Chief Lecturer (Mathematics) at the Department of Physical Sciences.
Shekarau held this position for 17 months before choosing to leave the Kano State Civil Service on October 2, 2001. After leaving his position as chief lecturer, he made the decision to work as Aminu Dantata's secretary. Prior to his entry into the 2003 Kano State governor's race, he worked for Dantata.
Political Career
Shekarau joined the ANPP and was elected governor of Kano State in April 2003 and re-elected for a second term in 2007. Mallam Ibrahim Shekarau's life narrative paints a picture of a very straightforward and modest man who strives to do his best despite all the obstacles. This is the account of a man who sacrificed much for the welfare of his people.
Malam Ibrahim Shekarau left the ANPP for the PDP in 2014 and was appointed minister of education under the Goodluck Jonathan administration in July 2014. On September 8, 2018, Malam re-joined the APC on September 8, 2018, and ran as an APC candidate for the Kano Central Senator seat in the Feb. 23 presidential and national assembly elections.
Shekarau, who was governor, opposed polio vaccination initiatives because he believed they were truly meant to render Muslim women sterile. This was refuted by the World Health Organisation. He was the brain behind the formation of the "Hisbah Guard," the neighbourhood's Sharia law enforcement agency.
In Kano State, Shekarau started a number of significant development initiatives. Additionally, he entertained world dignitaries like Prince Charles and the former German Chancellor, Schröder. He was given the title of Sardauna of Kano by the Emir of Kano, Alhaji Ado Bayero, and is now one of the most important emirate council members.
He was one of the contenders for the 2011 Nigerian presidential elections. Ibrahim Shekarau lost his election bid and later contested the election for the senate, where he is currently serving.
Shekarau left the All Progressives Congress (APC), the party in power, for the New Nigeria People's Party (NNPP) in May 2022. The party was formed by former senator and Kano State governor, Rabiu Musa Kwankwaso.
Personal Life
Shekarau is a devout Muslim who has been married four times. He has been married to Zainab Shekarau, Halima Shekarau, Gaji Dantata, and Amina Shekarau. He has a large family, which includes Umm Kulsum.
Controversy
In 2012, the State Security Service interrogated him over alleged ties to the terrorist organisation Boko Haram before releasing him.
As polio vaccinations for children were discontinued in 2003 due to allegations that Western immunisation programmes were a plan to sterilise Muslims, Governor Shekarau attracted controversy. It was too late for a global outcry to stop the alarming reappearance of polio among young people in northern Nigeria.
Shekarau was frequently blamed for being the impetus behind the formation of the neighbourhood's "Hisbah Guard," a religious police organisation that upholds Sharia law. He is renowned for applying the stringent tenets of sharia to leadership.
Awards and Nominations
Shekarau has received several awards due to his contributions to education as the governor of Kano State. Some of which include:
The AFRIPOL Achievement Award-The Environmental Governor
Chinua Achebe Award of Excellence
National Pensions "Award for Excellence" by the National Pensions Union (NPU)
The ASUP Distinction Award in Recognition of Service to Humanity and the Nation
Net Worth
His net worth is currently unavailable.
Social Media Handles
Instagram: ibrahimshekarauofficial
Twitter: @MallamShekarau