The real name of Illbliss is Tobechukwu Melvin Okafor. He is also known as Oga Boss. He is a Nigerian rapper, businessman, and the owner of the Goretti Company. Illbliss dropped his debut album, Dat Ibo Boy, in 2009, containing, Aiye Po Gan! (Enuf Space). He also made his acting debut in the Nollywood hit movie, King of Boys, in 2019, where he portrayed the role of Odogwu Maley.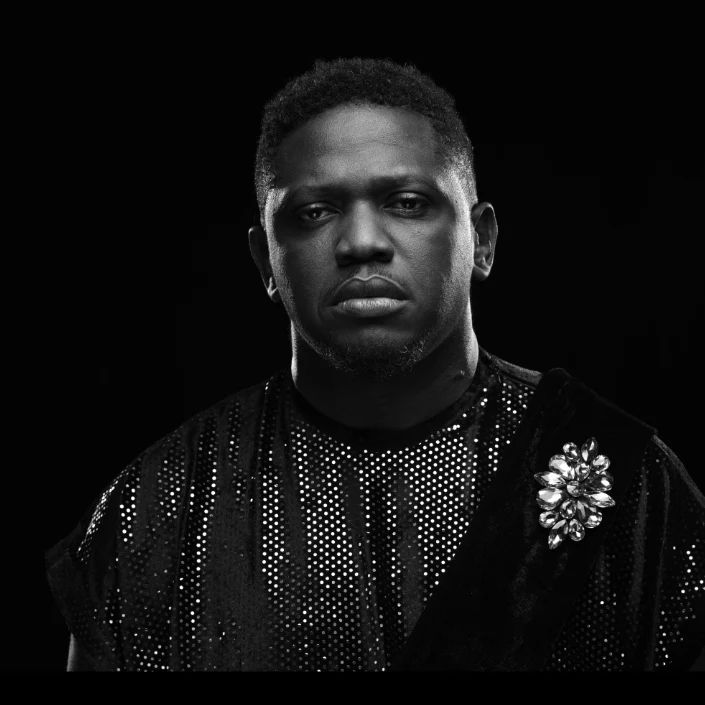 Illbliss Biography
Full Name :
Tobechukwu Melvin Okafor
Nckname :
Illbliss | Oga Boss
Date of Birth :
December 30, 1979
Place of Birth :
Enugu State, Nigeria
Occupation :
Rapper | Businessman
Spouse :
Munachiso Ejiofor (Wife)
Social Media Handles :
Instagram: @illblissgoretti
Twitter: @illBlissGoretti
Early Life
Illbliss was born on the 30th of December, 1979, in Enugu State. He hails and grew up in Enugu State, which falls in the South-East geopolitical zone of Nigeria. He and all his educational background in Enugu State. During his early life, he grew up in an environment where he was exposed to a lot of highlife and folklore songs by prominent music legends such as Fela Kuti, King Sunny Ade, Sonny Okosun, Charly Boy, Sir Shina Peters, and so on, which later inspired him to start composing lyrics.
Career
In his undergraduate years, Illbliss began his step in the evolution of professional music by playing at faculty and departmental gatherings, plays, and concerts on campus. With his clever one-liners and sympathetic rap rhymes, he captured the hearts of many college students.
Illbliss started his professional career after graduation and spent a lot of time recording at a friend's studio. When he released the song U Go Wound O, he had his big break. The song was a huge success in the Nigerian music industry and brought Illbliss to fame. Due to his recent success, he was requested to play at numerous music events across the nation.
Following the success of U Go Wound O, Illbliss started to diligently work on his first studio album. In 2009, he released the record Dat Ibo Boy. Illbliss made the decision to follow his professional ambition because he was already a prominent figure in the field. So he founded The Goretti Company, a record label that also served as a talent management firm. He has achieved success in the music industry and is recognized for having aided artists like Phyno and Chidinma in getting into the music industry and establishing lucrative careers. He co-owns Capital Hills Records with Clarence Peters, where he also serves as managing partner.
Additionally, Illbliss is an actor. His role in the popular film King of Boys served as his acting debut. He excelled as an actor and won the hearts of many Nigerians by portraying the mafia leader Odogwu Malay in the movie. In the follow-up to the film, The King Of Boys 2, he played Odogwu Malay again.
Personal Life
In 2009, Illbliss wed Munachiso Ejiofor, and the couple has been blessed with lovely children.
Discography
Solo albums
2020 Illbliss – Illy Chapo X
2019 Illosophy
2017 Illy Bomaye
2016 Illygaty:7057
2015 Powerful
2012 Oga Boss
2009 Dat Ibo Boy
EPs
2014 Position of Power, Vol. 2
2012 Position of Power, Vol. 1
Collaborative albums
2019 IllyZilla (with Teck Zilla)
Awards & Nominations
| Year | Event | Prize | Result |
| --- | --- | --- | --- |
| 2013 | The Headies | Best Rap Album | Nominated |
| 2012 | The NMWA | The Best Hip-Hop Video | Won |
| 2010 | The Headies Award | Best Rap Album | Nominated |
| 2010 | The Headies Award | Best Collaboration | Nominated |
| 2010 | The Headies | Hip Hop World Revelation of the Year | Nominated |
| 2009 | South South Music Awards | The SSMA for Most Popular Video | Won |
| 2008 | Sound City Music Video Awards | The SMVA for Best Hip-Hop Video | Won |
Net Worth
Illbliss has accumulated wealth from his experience in the music and movie industry. He owns his own production company. His net worth is estimated at around $3 million.
Social Media Handles
Illbliss has a wide range of social media influence. He has a verified Instagram account, which has over 491,000 followers. On Twitter also, he has over 369,000 followers. You can follow him through the following social media handles.
Instagram: @illblissgoretti
Twitter: @illBlissGoretti