Some people are born legends, while some others are born into legendary families. In the case of Olufela Olusegun Oludotun Ransome-Kuti, he had both. He was known for his political activism through music, and during his lifetime, he became the enemy of the government. On the other hand, his parents, especially his mother, Funmilayo Ransome-Kuti, were legends, who through campaigns advocated for the rights of women and against colonial rule.
Fela Anikulapo Kuti's music niche is popularly known as Afrobeat. It is a complicated fusion of jazz, funk, highlife, and traditional African chants and rhythms that he essentially invented. It features psychedelic soul components and is composed in a manner akin to James Brown's. Afrobeat was developed in part by Kuti's drummer of twenty years, Tony Allen. According to Kuti, Tony Allen is essential to the existence of Afrobeat.
Before he began his musical career fully, Kuti travelled to Ghana in 1967 to come up with a new musical direction. At that time, Kuti first referred to his music as Afrobeat. Later, the band travelled to the United States in 1969, spending 10 months in Los Angeles.
On August 3, 1997, the death of Fela Anikulapo, also known as "Abami Eda," was announced by his brother, Olukoye Ransome-Kuti, who had diagnosed him with AIDS. Olukoye, the former Minister of Health and AIDS activist, mentioned in an interview after Fela's death that he (Fela) never believed in AIDs, and he was a denial of the fact that he had the disease.
In this piece, Naijabiography narrates the early life, music career, music band, political activism, as well as the empire, death, and legacy of Fela Anikulapo Kuti.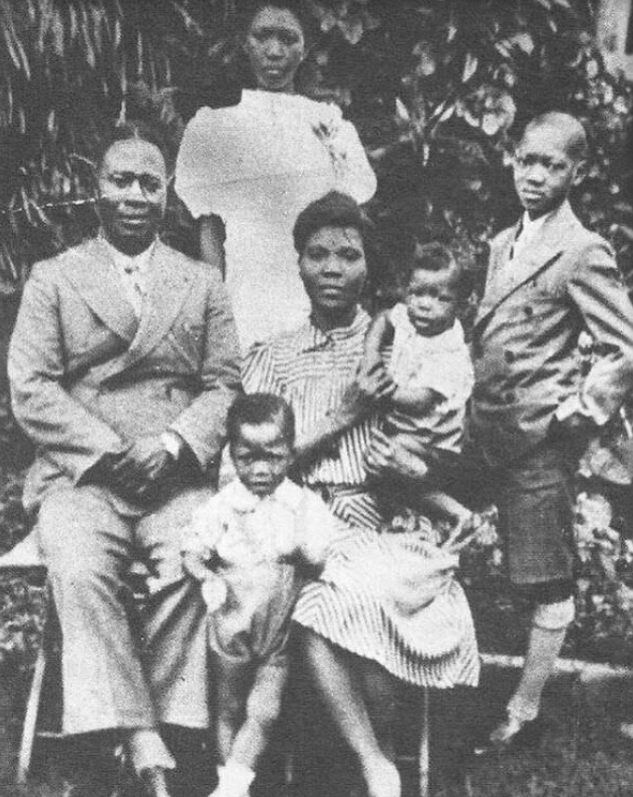 The Early Life of Fela
Young Olufela Olusegun Oludotun Ransome-Kuti was born on October 15, 1938, in Abeokuta (the present day Ogun state) into a family of four children, whose parents were against British rule and were activists. Fela's father, Reverend Israel Ransome-Kuti, was the Principal of Abeokuta Grammar School, while his mother, Olufunmilayo Ransome-Kuti, was a feminist and a political activist. Fela got his activist spirit and prosperity from his parents and rose to prominence through his music career.
It is worthy of note that Fela's first cousin, Wole Soyinka, a Nobel Prize winner, used to visit the Kuti's family during holidays. They grew up together (Fela and Soyinka) and used to help Funmilayo teach the market women (who were members of the Abeokuta Women's Union) English in their compound.
Young Kuti was a student at Abeokuta Grammar and was later sent to London in 1958 to pursue a medical degree, but he changed his mind and enrolled in the Trinity College of Music's trumpet program instead. While there, he started a jazz and highlife fusion band called "Koola Lobitos."
After two years in London, Kuti wedded Remilekun (Remi) Taylor, his first wife, in 1960. They had three kids together (Femi, Yeni, and Sola). Three years after Nigeria gained independence (1960), Kuti, 1963, relocated back to Nigeria. He then resurrected "Koola Lobitos Band" and began receiving training as a radio producer for the Nigerian Broadcasting Corporation. He spent some time playing with Victor Olaiya's All-Stars.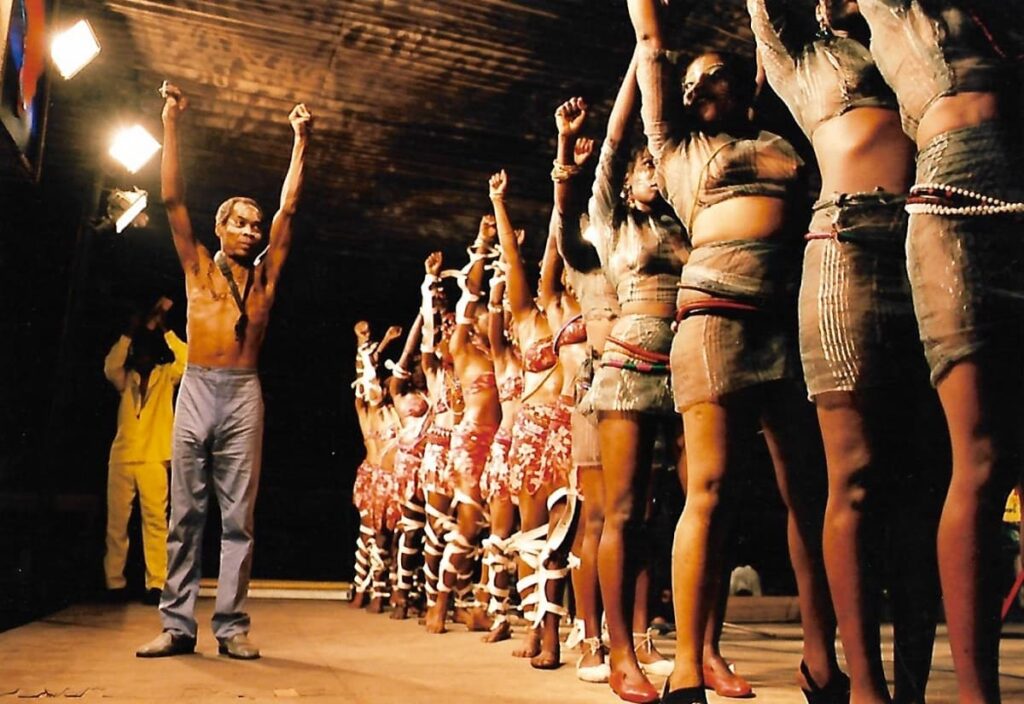 Kuti visited Ghana in 1967 in search of a new musical path. There, he dubbed his music's fusion of highlife, funk, jazz, salsa, calypso, and traditional Yoruba music and named it Afrobeat—he was the first musician to form that genre of music. Afterwards, Kuti brought the band to the US in 1969, where they spent ten months in Los Angeles.
While in Los Angeles, Kuti learned about the Black Power movement through Sandra Smith, a member of the Black Panther Party who is now known by the names Sandra Izsadore or Sandra Akanke Isidore. His music and political beliefs were greatly inspired by this encounter. It was this encounter that inspired him, and he gave the band a new name, Nigeria 70. This, however, prompted a promoter to inform the Immigration and Naturalization Service that Kuti and his band were in the country illegally. During this incident, the band quickly performed a brief recording session in Los Angeles that would subsequently be released as The '69 Los Angeles Sessions.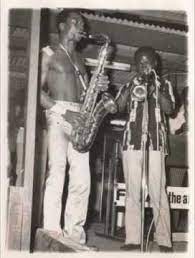 Fela Kuti's Career
The ensemble was renamed from Nigeria '70 to Africa '70 as the lyrical topics shifted from love to social issues after Kuti and his band returned to Nigeria. He established the Kalakuta Republic, which he eventually declared autonomous from the Nigerian government. It served as a commune, a recording studio, and a residence for many band members.
First known as the Afro-Spot and then the Afrika Shrine, Kuti established a nightclub in the Empire Hotel where he routinely gave performances and presided over customized Yoruba traditional ceremonies in remembrance of his people's ancestral religion. Additionally, he adopted the name "Anikulapo' (meaning "He who carries death in his pouch," with the interpretation: "I will be the master of my own destiny and will decide when it is time for death to take me." However, it was during this time that he stopped using the name "Ransome" because he perceived it as a slave name.
The general populace in Nigeria and Africans were fans of Kuti's music. He made the decision to sing in Pidgin English so that people in Africa, where there are many different local languages spoken, could enjoy his music. Even though Kuti's music had gained popularity in Nigeria and other countries, the current administration did not appreciate it, and periodic raids on the Kalakuta Republic resulted. In the recording of Ginger Baker's Stratavarious in 1972, Kuti collaborated with guitarist and singer Bobby Tench. Also, Kuti increased his involvement with the Yoruba faith at this point.
With the use of the "zombie" concept to characterize the Nigerian military's tactics, Kuti and Africa 70's 1977 album Zombie sharply condemned Nigerian soldiers. The CD was a huge hit and enraged the government, which sent 1,000 soldiers to raid the Kalakuta Republic. Kuti was brutally assaulted during the raid, alongside his elder brother. Also, during this raid, his mother was killed after being pushed to the ground from a two-storey-building window. Along with the destruction of Kuti's studio, equipment, and master tapes, the commune was set on fire. Kuti stated that if a commanding officer hadn't intervened when he was being assaulted, he would have been murdered.
After the Kuti shrine and the commune were both demolished, Kuti and his band moved into the Crossroads Hotel. He then married 27 women in 1978: Kikelomo Oseyni, Folake Oladejo, Tejumade Adebiyi, Naa Lamiley, Sewaa Kuti, Omotola Osaeti, Omowunmi Oyedele, Alake Anikulapo Kuti, Shade Shodeinde, Adeola Williams, Najite Kuti, Emaruagheru Osawe, Kevwe Og Taylor, Remilekun. According to research, these women were Fela's dancers, composers, and singers in the band.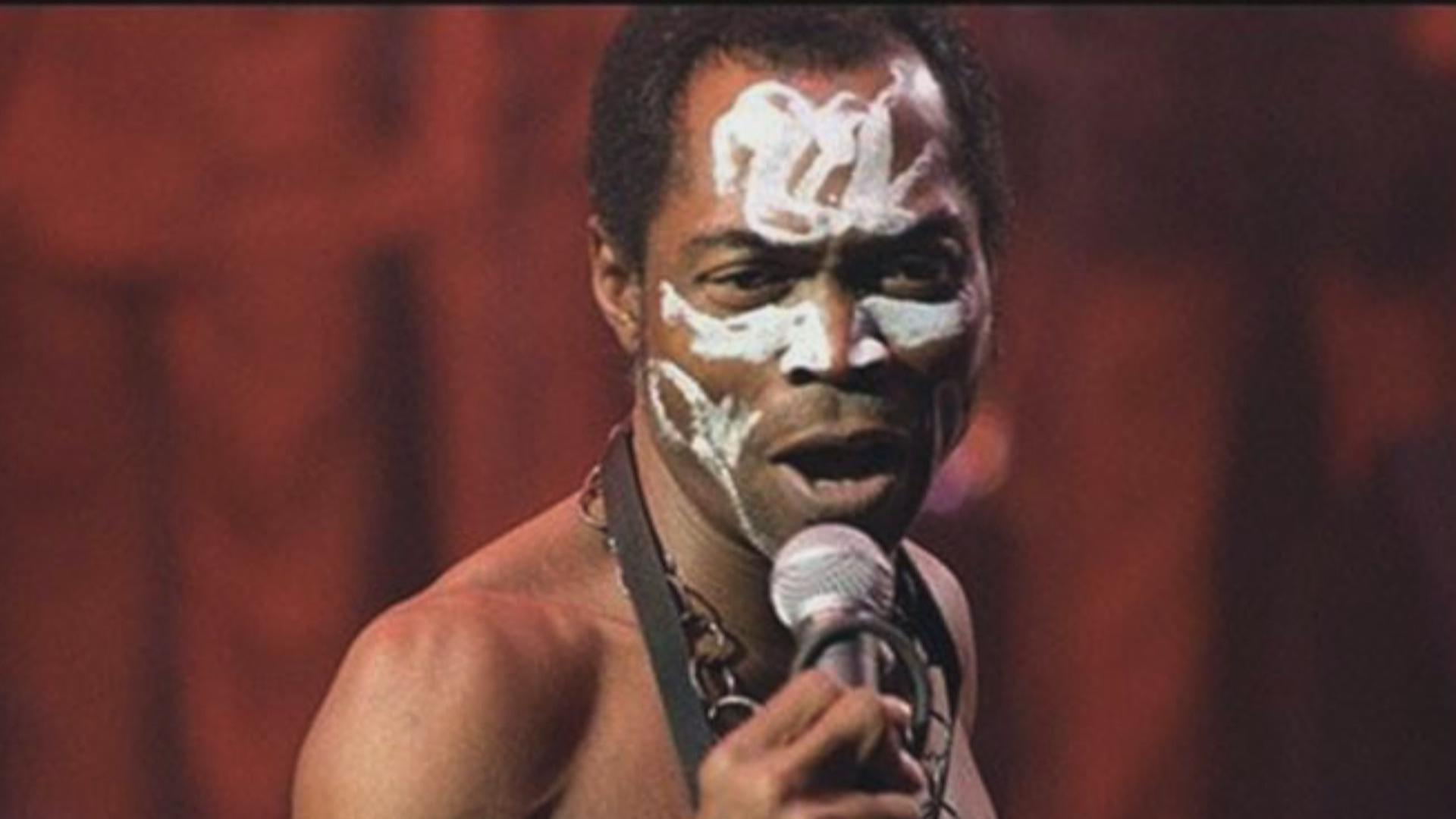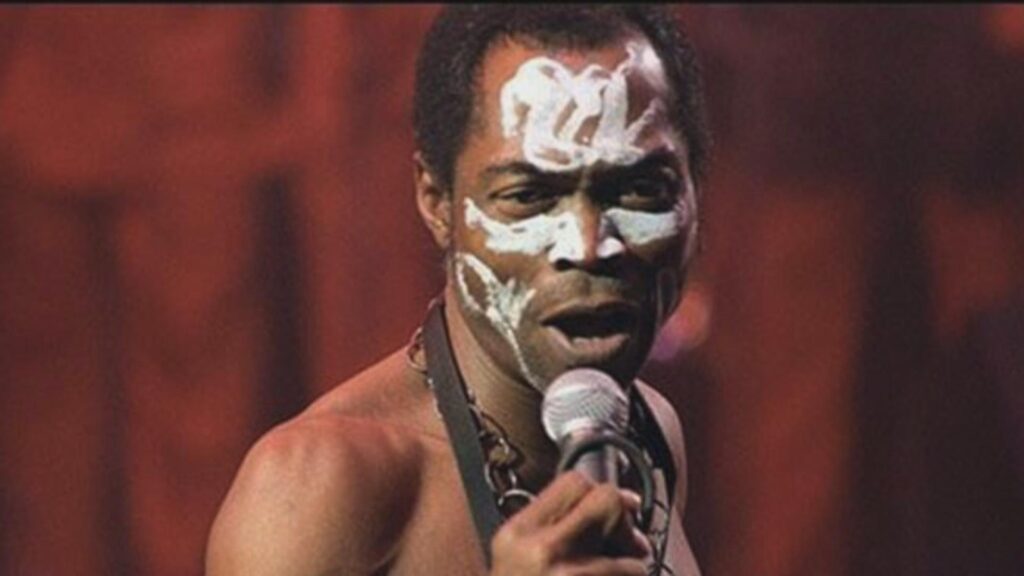 Later, he switched to a rotating method of caring for 12 women at once. Two concerts were also held during the year: the first was in Accra, where rioting broke out during the performance of "Zombie," resulting in Kuti's exclusion from Ghana; the second was held following the Berlin Jazz Festival, where the majority of Kuti's musicians turned on him amid rumours that he intended to use the entire proceeds to support his presidential campaign.
In order to clean up society like a mop, Kuti founded his political organization in 1979 under the name Movement of the People (MOP). However, as a result of his conflicts with the ruling party, MOP swiftly went dormant. Thus, at the time, MOP spread Africanism and Nkrumahism.
When Nigeria held its first elections in decades in 1983, Kuti put himself forward as a candidate for president, but his nomination was rejected. In order to make his assertion known that Egyptian civilisation, knowledge, philosophy, mathematics, and religious systems are African, Kuti formed a new band at this time called "Egypt 80." In a report, Kuti made his intention known by stating: "I am putting emphasis on the idea that I must educate Africans about the reality that Egyptian civilization is their own. And because of this, I altered the name of my band to Egypt 80 for that reason." Kuti continued to release records and perform across the nation. By naming Moshood Abiola, vice president of ITT Corporation, and Obasanjo in the well-known 25-minute political rant "I.T.T." (International Thief-Thief), he further enraged the political establishment.
Kuti was imprisoned in 1984 by Muhammadu Buhari's administration, which he fiercely opposed. The charge against him was cash smuggling. However, the allegations were criticized as being politically motivated by Amnesty International and others. He was classified as a prisoner of conscience by Amnesty, and other human rights organizations supported him. General Ibrahim Babangida, after many controversies, freed him from jail after 20 months. During this period, Kuti divorced his 12 remaining wives after being freed, claiming that "marriage brings envy and greed."
The 1990s saw a decline in Kuti's album production, and eventually, he stopped altogether. He was detained on January 21 together with four other African 70 members, and on January 25 they were accused of the murder of an electrician. According to rumours, he may have been suffering from a condition for which he was defying medical attention. There was no official remark from Kuti on this rumour, though.
Fela Kuti's Music
Kuti's band, known for the Afrobeats, had two baritone saxophones, which were employed when most bands only used one. In funk and hip hop, as well as other musical genres with an African or African-inspired influence, this niche of music is typical. His bands occasionally performed with two bassists performing melodies and rhythms simultaneously. Two or more guitarists were present at all times. Afrobeat bands employ the electric West African style guitar as a significant component of the sound and to provide basic structure by playing a repeated chordal/melodic statement, riff, or groove.
The call-and-response chorus and symbolic but straightforward lyrics are two features that recur frequently in Kuti's music. His songs were also quite lengthy, lasting at least 10-15 minutes and frequently 20–30 minutes, with some unreleased tunes having live performances that lasted up to 45 minutes.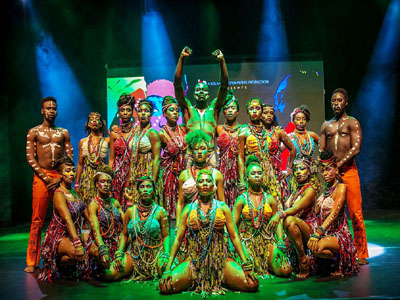 Although he sang a few songs in Yoruba, Kuti's songs are primarily sung in Nigerian pidgin English. He primarily used the saxophone and keyboards, although he also occasionally performed the trumpet, electric guitar, and drum solos. Kuti was known for being a showman, and his performances were frequently outrageous and wild. He called his performance style the "Underground Spiritual Game." He was not interested in putting on a "show" in the 1980s, despite the expectations of many who wanted him to perform concerts similar to those in the West.
Fela as a Political Activist
From the 1970s until his passing, Kuti was actively involved in African politics. He decried the abuse of Nigerians as well as the corruption of government officials in Nigeria. According to him, the socio-economic and political issues that beset the African people were caused by colonialism.
Kuti's outspoken criticism of the brutal and authoritarian government in charge of Nigeria was not without repercussions. He was detained on more than 200 different occasions, with his longest stay being 20 months following his arrest in 1984. The corrupt government sent soldiers to beat Kuti, his family, and friends, in addition to sending him to prison. They also destroyed his home and any instruments or recordings he may have owned.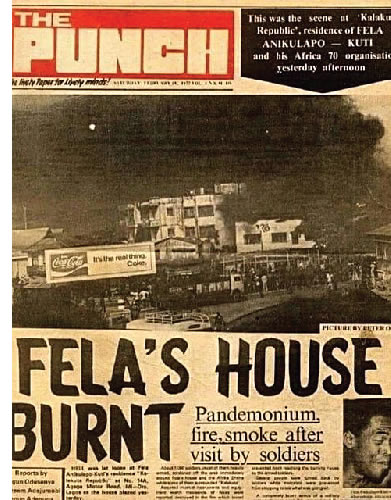 In order to circumvent editorial restrictions in Nigeria's predominately state-controlled media, Kuti began publishing controversial political pieces in the advertising sections of daily and weekly newspapers, including The Daily Times and The Punch, in the 1970s. Published under the title "Chief Priest Say" in the 1970s and early 1980s, Kuti covered a wide range of subjects, including vehement denunciations of the criminal actions of the Nigerian government, the exploitative character of Islam and Christianity, and evil multinational companies, as well as critiques of Western medicine, Black Muslims, sex, pollution, and poverty.
Shortly after several criticisms in the newspaper, the Daily Times and The Punch finally decided to cancel "Chief Priest Say." History has it that many people have theorized that threats of violence were used to force the paper's editors to halt publication.
Through his lyrics, Kuti revealed his inner ideas. A transformation in the relationship between music as an art form and Nigerian socio-political discourse was marked by his ascent to fame throughout the 1970s. For instance, he criticized and insulted Muhammadu Buhari, Nigeria's autocratic president, in 1984 through one of his well-known songs titled "Beast of No Nation," In the song, he describes Buhari as a "beast in a madman's body," which Pidgin translates to as "No be outside Buhari dey ee / na craze man be dat / animal in craze man skini."
Furthermore, Kuti was also a vocal opponent of the United States. At a conference during his 1981 trip to Amsterdam, he complained about the psychological warfare that American organizations like ITT and the CIA waged against emerging nations in terms of language. Kuti believed that phrases like Third World, underdeveloped, or even worse, non-aligned countries—should not be used since they indicate inferiority.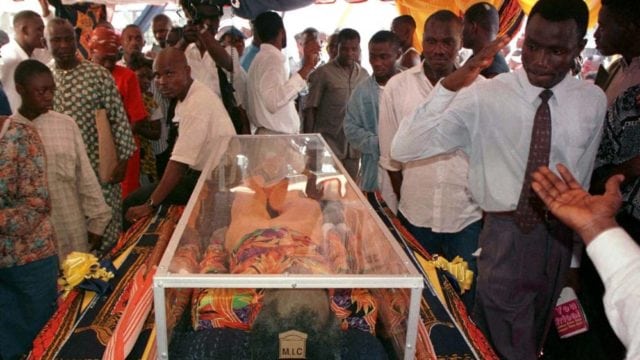 Anikulapo's Death
On August 3, 1997, the death of Fela Anikulapo was announced by his brother, Olukoye Ransome-Kuti, who had diagnosed him with AIDS. Fela Anikulapo Kuti died on August 2, 1997. Olukoye, the former Minister of Health and  AIDS activist, mentioned in an interview after Fela's death that he (Fela) never believed in AIDs, and he was a denial of the fact that he had the disease.
However, Fela's wives maintained the storyline that their husband was not diagnosed with AIDS. Thus, Seun, his youngest son, assumed leadership of Egypt 80, Kuti's previous band. The group is still active as of 2020, putting out music as Seun Kuti & Egypt 80.
Legacy
Since 1998, the New Afrika Shrine has hosted the Felabration festival to honour this musician's life and birthday. His daughter, Yeni Kuti, conceptualized the event. Since Kuti's passing in 1997, there has been a resurgence of his influence in music and popular culture. This revival has culminated in another UMG-controlled re-release of his catalogue, Broadway and off-Broadway biographical shows, and new bands, like Antibalas, who have introduced Afrobeat to a new audience.
Several reporters, especially within Africa and the United States, have written the biography of Fela Kuti, featuring his music playlists. For instance, in 2008, an off-Broadway production about Kuti's life was titled "Fela," and inspired by the 1982 biography Fela, Fela! This Bitch of a Life, by Carlos Moore, had a collaboration between the Afrobeat band Antibalas and Tony award-winner Bill T. Jones.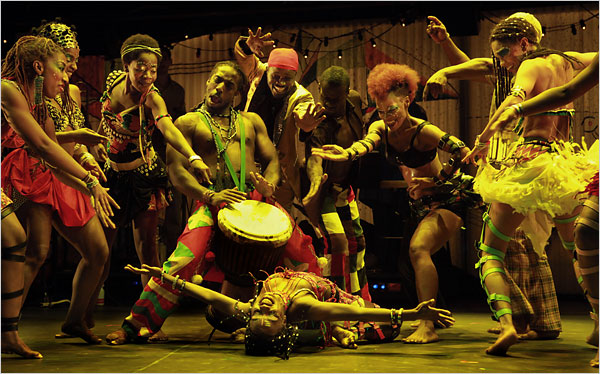 In addition, Hulu published a six-episode documentary in 2021 named "McCartney 3, 2, 1," in which Paul McCartney is cited as saying: "The music was so fantastic that I wept." He added, "I saw Fela Kuti at the African Shrine, Kuti's club outside of Lagos. One of the most memorable musical experiences of my life was hearing it. "
Also, the Nubian Jak Community Trust placed a blue plaque at 12 Stanlake Road in Shepherd's Bush on November 1, 2021, commemorating Kuti's initial residence there when he was attending Trinity College of Music in 1958. At the ceremony, Shalewa Ransome-Kuti, a presenter for Resonance FM, Debbie Golt, Rikki Stein, Lemi Ghariokwu, and others all paid tribute to Kuti throughout the ceremony.
Recently (2022), Kuti was honoured by being included in the Black Music & Entertainment Walk of Fame.