Many of us are familiar with the name "Funmilayo Ransome-Kuti" as the first woman to buy a car in Nigeria, but we are not conversant with the role of Funmilayo in ensuring the liberation and empowerment of women folk. 
In recent times, we barely talk about women whose impacts in the past have exposed people to selfless services, protests, advocacy and breaking the gender bias in society. In addition, these women, through their strength, resources, and influence, advocated for good governance, justice, and capital liberalism.
Funmilayo Ransome-Kuti is one such woman whose legacy has continued to encourage the clamour for women's rights and good leadership toward achieving a sustainable political, economic, and social structure in Nigeria.
Chief Funmilayo Ransome-Kuti also known as  Funmilayo Anikulapo-Kuti is popularly known as a Nigerian educator, political campaigner, and women's rights activist. As part of her activism in Nigeria, Ransome-Kuti established an organization she named "the Abeokuta Women's Union" in the 1940s. The core aim of the union is to further promote women's rights by calling for increased female representation in local government and an end to discriminatory taxation on market women.
Through the Abeokuta Women's Union, she organized up to 10,000 women in rallies and marches that resulted in the temporary abdication of the governing Alake in 1949. As Ransome-Kuti's political structure increased, she joined foreign delegations and attended conferences to examine and assess national constitutions as part of the Nigerian independence movement.
For her immense efforts in the political sphere, Funmilayo Ransome-Kuti was given the Lenin Peace Prize, after which she was inducted into the Order of the Niger. Later in life, she agreed with her sons' criticism (especially Fela Anikulapo-Kuti) of Nigeria's military rulers.
In this piece, Naijabiography explains the early life and career of Funmilayo Ransome-Kuti, including her career and organization on women's activism, and her death.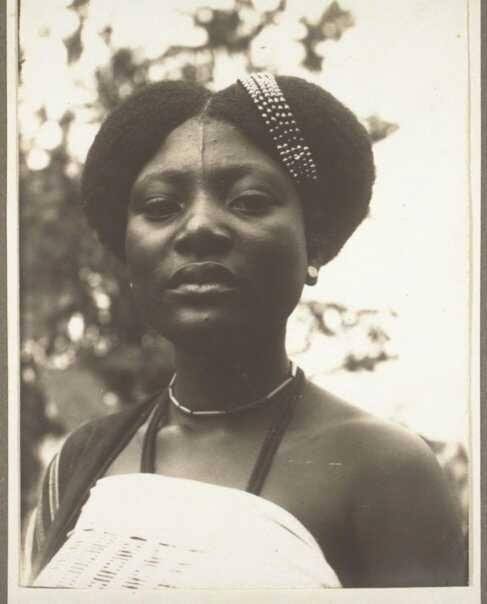 The Early Life of Funmilayo Kuti
Abigael Funmilayo Ransome-Kuti, formerly Funmilayo Frances Thomas, was born on October 25, 1900, in Egbaland, Abeokuta, now Ogun State. Young Funmilayo was born into the family of Chief Daniel Olumeyuwa Thomas (1869–1954), whose family was aristocratic.
Funmilayo Thomas grew up in a family of business enthusiasts; her father farmed and traded palm produce, while her mother was a dress-maker. It is noteworthy to state that Funmilayo's paternal father, Ebenezer Sobowale Thomas was born in Sierra Leone, and on the other hand, her paternal great-grandmother, Sarah Taiwo, who was a Yoruba woman, was captured during the slave trade in the 19th century before she finally returned to her home in Abeokuta.
Frances' parents believed in the value of education for both boys and girls, even though Nigerian families at the time didn't typically invest much in girls' education. Therefore, Funmilayo became the first girl to attend Abeokuta Grammar School between 1914 and 1917. 
She left the country between 1919 and 1922 to enrol at a finishing school for girls in Cheshire, England, where she studied French, dressmaking, elocution, music, and numerous domestic skills. She decided to use her Yoruba name, Funmilayo, instead of her Christian name, Frances, as a result of her own encounters with racism in England. She then went back to Abeokuta and started working as a teacher at the Abeokuta Grammar School.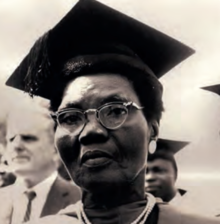 Funmilayo wedded Reverend Israel Oludotun Ransome-Kuti, a member of the Ransome-Kuti family, on January 20, 1925. Funmilayo's buddy, Israel had attended Abeokuta Grammar School several years before her, and while she was still a student, the two had started dating. Israel got employment as a school principal and had a strong belief in bridging ethnic and geographic divides. Later, he helped form the Nigerian Union of Students and the Nigerian Union of Teachers. 
Israel's 30-year marriage to Funmilayo, which lasted until Israel's passing, was characterized by their strong sense of equality and respect for one another. Funmilayo Ransome-Kuti left her teaching position after getting married, but she quickly found other employment. She started one of the first preschool programs in Nigeria in 1928.
She established a club for young ladies from wealthy families at the same time to support their "self-improvement," and she also set up classes for illiterate women. The couple planned to buy a used car between 1935 and 1936 and had it transported to them from England. Ransome-Kuti was the first female driver in Abeokuta.
Ransome-Kuti contributed to the founding of the Abeokuta Ladies Club in 1932. Early club members were largely Christian, middle-class women with Western education who focused on charity work, sewing, catering, and adult education programs. But by the 1940s, the group was veering more toward politics. Ransome-Kuti started holding literacy classes for market women through the club when a friend who couldn't read begged her for help. As a result, she became more aware of the social and political injustices that many Nigerian women experienced.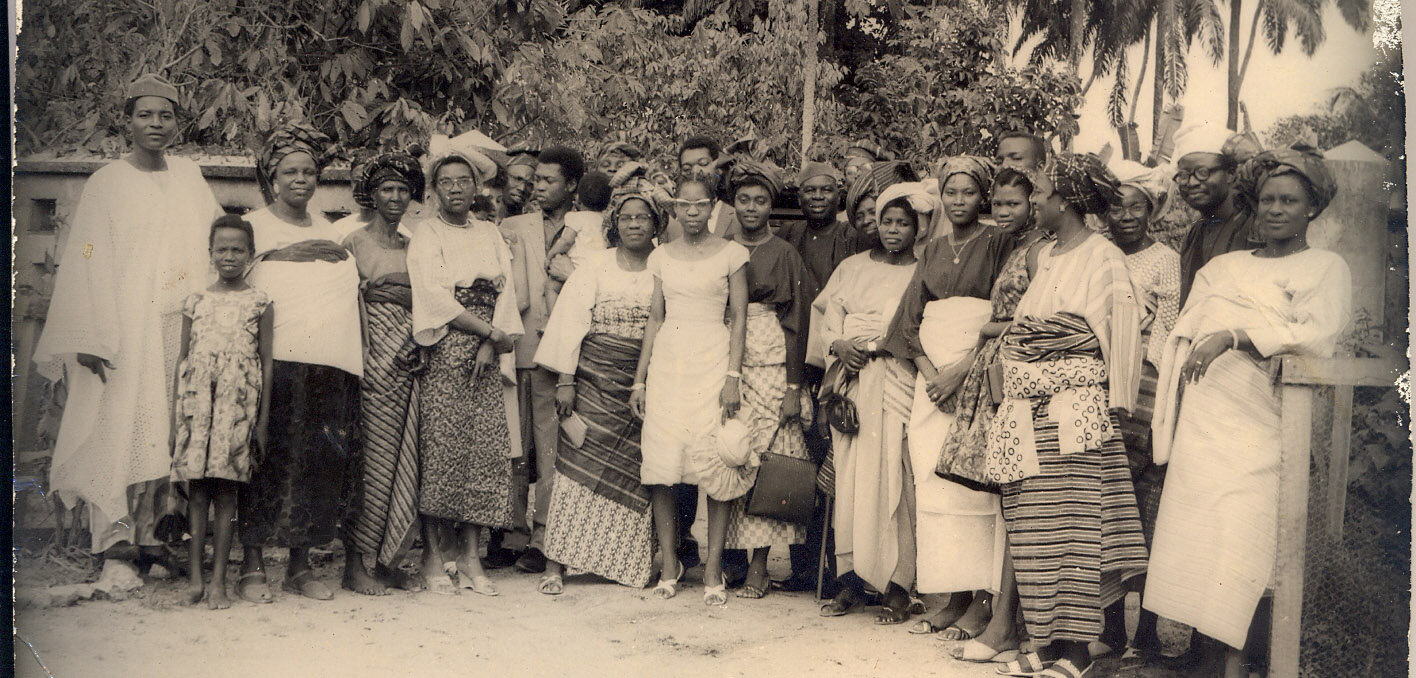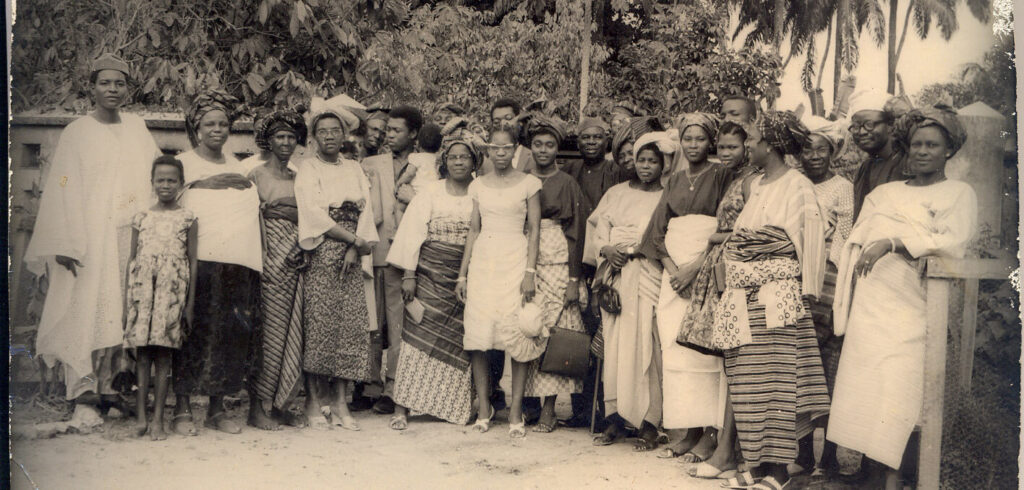 Abeokuta Women's Union
According to Ransome Kuti, women who cultivate livestock from sunrise to sunset while carrying infants on their backs had to be used as a gauge for the genuine status of Nigerian women, rather,  not women who ate breakfast with tea, sugar, and flour. Thus, this prompted her campaign in 1944, against the seizing of rice from market women by the local authorities.
The club was officially renamed the Abeokuta Women's Union (AWU) in 1946, making it accessible to all Abeokuta-based women. With Ransome-Kuti leading the AWU, the organization now focuses on opposing arbitrary pricing controls and taxes levied upon market women. 
Together with Grace Eniola Soyinka, her husband's niece and the mother of Nobel Prize winner, Wole Soyinka, she created the organization. Over time, the AWU expanded to include about 20,000 official members as well as up to 100,000 unofficial supporters. Ransome-Kuti and other officially educated members spoke Yoruba and wore traditional Yoruba clothes to union meetings and activities in a bid to unite women and prevent class warfare.
Shortly after Abeokuta Women's Union had become a politically inclined women's club, Ransome Kuti led her members in a protest against a tax on women. This is because women were forced to pay heavy taxes, which went directly to the pause of market supervisors, also known as "parakoyis." This however was encouraged by the local traditional ruler of Abeokuta, Alake Ademola II, who had become part of the colonial administration through the indirect rule system.
Ransome-Kuti and the AWU started contacting journalists and publishing petitions after an unsuccessful plea to British authorities to demote the Alake and stop the tax. Therefore, members of the AWU publicly refused to pay their taxes and held a long night of protest outside the Alake's palace. Also, Ransome Kuti organized the women for an audit of the Sole Native Authority System (SNA) financial records in an effort to increase pressure on the authorities. This however prompted the SNA to stop the tax levy.
In the late 1940s, Ransome Kuti and her accomplices declined access to permits for their protests and campaigns but they disguised as though they were going for a picnic. In 1949, Alake, through unrelenting protests by the women, was demoted. This became a landmark experience for the Abeokuta Women's Union because it was published in various prints.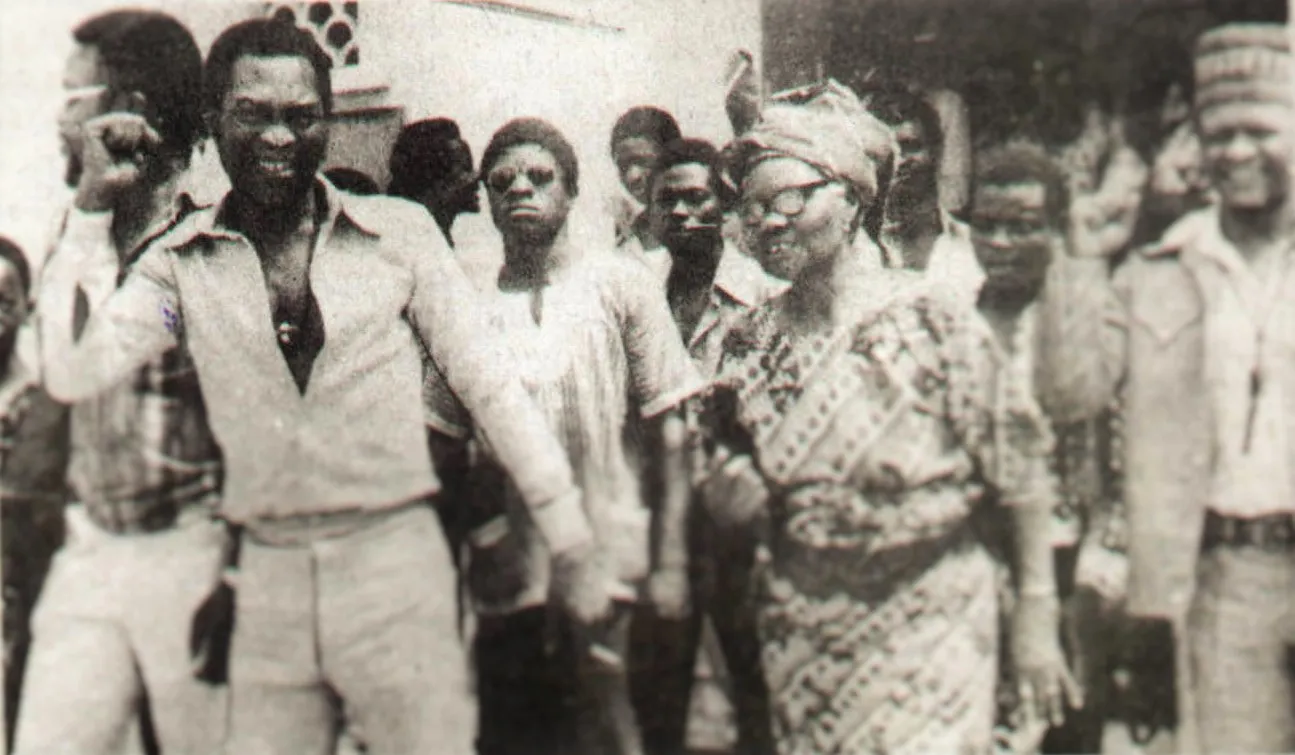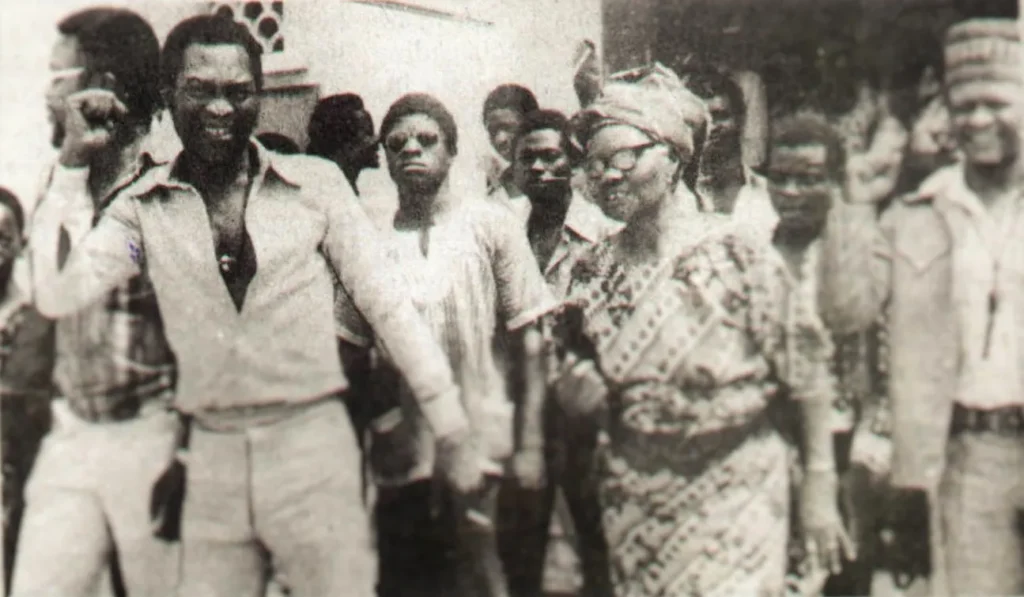 Ransome Kuti's Activism
A delegation from the National Council of Nigeria and the Cameroons party (NCNC) was dispatched to London, England, in 1947 to express opposition to a draft constitution for Nigeria. The delegation's lone female representative was Ransome-Kuti. Ransome-Kuti spoke on issues affecting Nigerian women while she was in London at venues like the National Federation of Women's Institutes and the London Women's Parliamentary Committee. 
She also generated controversy after publishing a Daily Worker essay in which she claimed that colonial authority had "severely disenfranchised" Nigerian women in both politics and the economy. In her publication, she emphasized the discrimination against women in the political system of the country.
Later, she clamoured for the need to establish the Nigerian Women's Union (NWU) in order to further advocate for women's rights. In May 1949, the Abeokuta Women's Union supported her proposal, and so they began the creation of AWU in towns and cities beyond Abeokuta.
Ransome Kuti became a member of some organizations like NCNC, where she became a founding member and a candidate in 1951. Later, around 1953, Kuti organized the largest women's conference in Abeokuta, which drew the attention of authorities and international organizations.
Ransome-Kuti was appointed to the Western House of Chiefs in the early 1950s and given the Yoruba chieftaincy title of "Oloye." She was one of the few women who held a position in any Nigerian House of Chiefs at the time and the first woman assigned to the Western House. Additionally, she sat on the board of the Nigerian Union of Teachers.
Funmilayo's husband, Ransome Kuti was diagnosed with prostate cancer on April 6, 1955, which later resulted in his death. She had had a hard time trying to balance her family and political career, so, her husband's death was hard on her.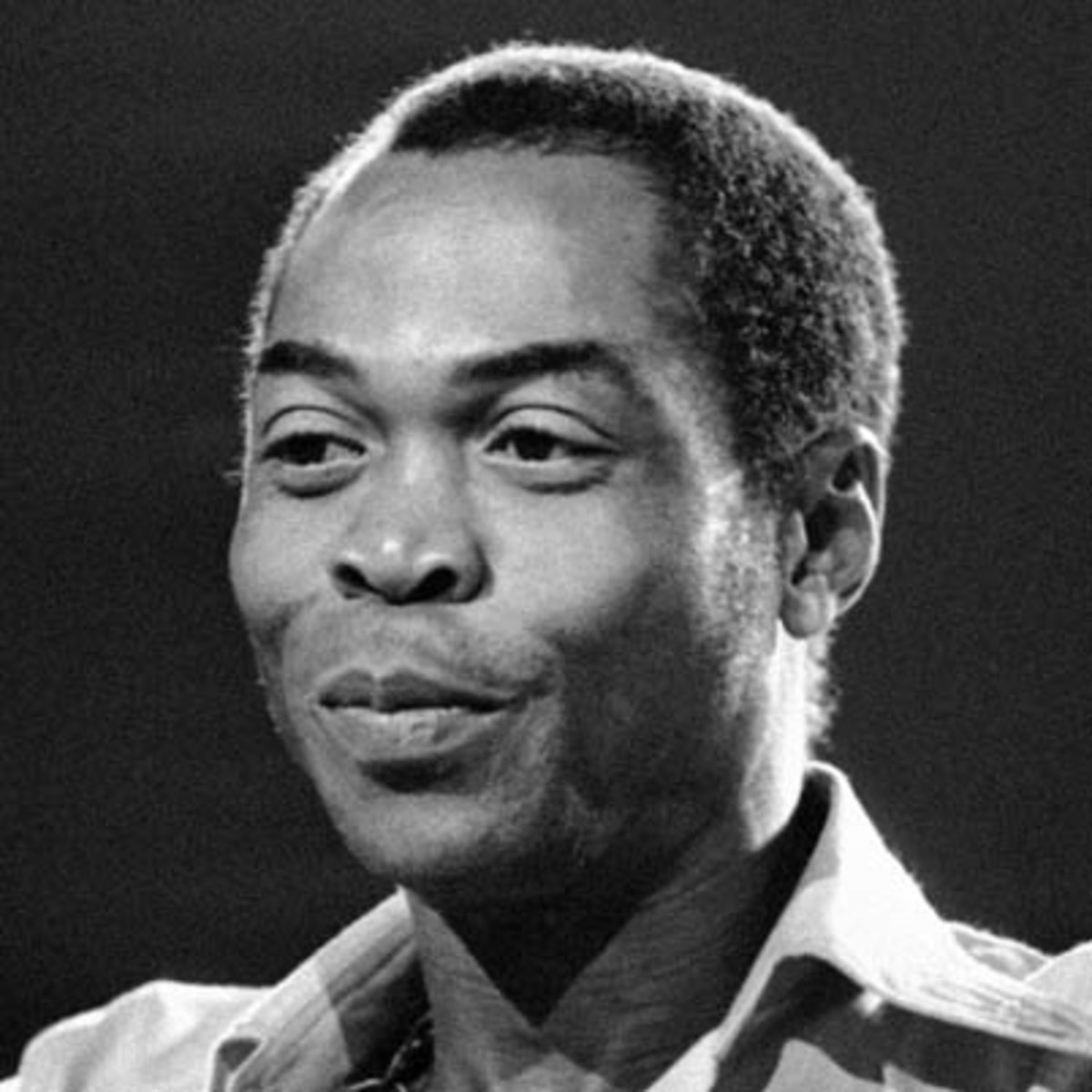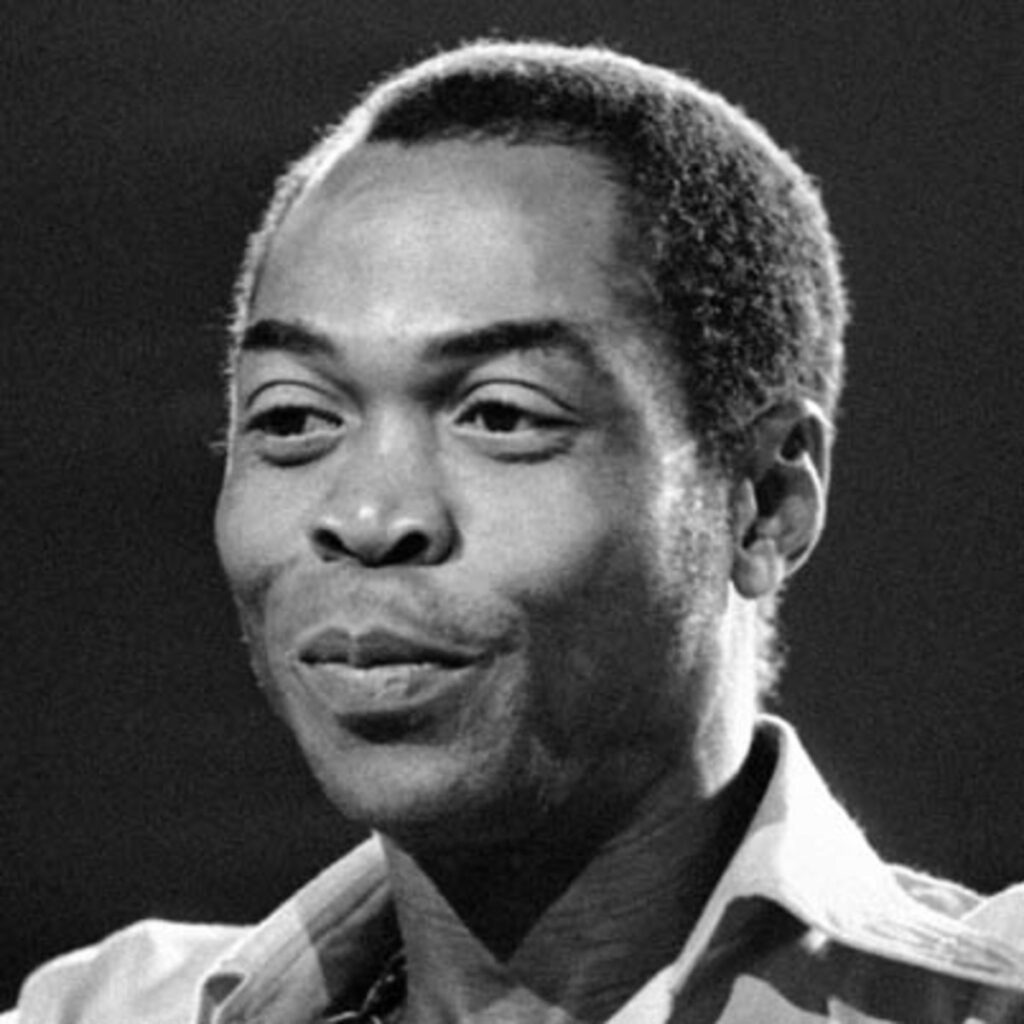 Ransome Kuti's Death
In the later years, Anikulapo Kuti's son, Fela, had gained popularity as a result of his music career and to a large extent had taken after her mother. Just like his mother, his outspoken criticisms of the military regimes in Nigeria through music made him an enemy of the authorities. For instance, in the early 1970s, Fela had been detained and imprisoned for a short period; police had also conducted numerous raids on his residence and other properties as a result of his criticism.
He renamed his home property "the Kalakuta Republic" and turned it into a commune where friends and supporters could converge and spend time without fear of the military authorities as a way to express his contempt for the Federation of Nigeria's authority. 
Fela suffered injuries when Nigerian police stormed his local nightclub in November 1974 with axes and tear gas. Many people thought Fela's 1976 publication of the album Zombie, in which he referred to the military as mindless automatons, served as the breaking point in his feud with the government.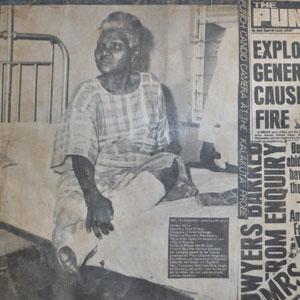 Anikulapo-Kuti frequently visited her son at his compound, and on February 18, 1977, she was present when over 1,000 armed soldiers encircled and assaulted the building. As soon as the soldiers entered, they started looting and attacking the locals. 
Bekolari and Fela were beaten and suffered serious injuries. Anikulapo-Kuti was pushed from a window on the second story. She was taken to the hospital after the incident, where she finally fell into a coma. She suffered injuries, which led to her death on April 13, 1978. 
In Abeokuta, Anikulapo Kuti was buried close to her husband's grave. During her funeral, numerous market women and traders closed their stores and marketplaces throughout the city in honour of her passing, and thousands of people attended her funeral. Different news outlets described the activist as "a progressive revolutionary" and "a Pan-African visionary."
Legacy
Women across all African countries still have memories of Funmilayo Ransome-Kuti. Feminists have imitated Kuti's in their advocacy and have made publications to develop their struggles for women's participation in the socio-economic and political activities of their countries.
Ransome Kuti was survived by her four children; a daughter named Dolupo (1926-2010) and sons Olikoye "Koye" (1927-2003), Olufela "Fela" (1938-1997), and Bekolari "Beko" (1940-2006). All her children were activists before their death. Research also revealed that some of her grandchildren also imitated the activism career.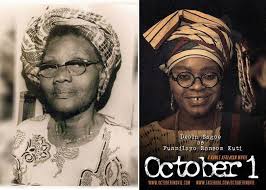 Biographers, African writers, and activists like Cheryl Johnson-Odim, Hajiya Gambo,  Margaret Ekpo, and Amina Mama had cited Ransome Kuti in their books and speeches. In addition, a Ghanaian politician, who later became the first prime minister in Ghana,  Kwame Nkrumah spoke highly of her, stating that she inspired him a lot.
In the 2014 movie titled "October 1," actress Deola Sagoe acted the role of Ransome-Kuti. Also, Ransome-Kuti received a posthumous tribute on October 25, 2019, when Nigerian-Italian illustrator Diana Ejaita designed a Google Doodle in her honour.
Although the Nigerian government had suggested putting Ransome Kuti's image on the proposed 5000 naira note in 2012, later in August, Ransome Kuti's grandson and singer, Seun Kuti, told the media that, in light of the government's involvement in his grandmother's passing, he thought the plan was ludicrous. According to him, no government authorities had done anything till now about how unknown 1, 000 soldiers killed Ransome Kuti.