From inception, the decision-making processes and politics have been male-dominated, and even the seat of the 'First Lady' seems non-existent. In Nigeria, we claim that "behind every successful man is a woman," yet the political activities are determined by men.
In the past, wives of governors and presidents only had the duties of serving their husbands' visitors during meetings, cooking for their relatives and colleagues, ensuring the house is neat and their husbands (your governors and presidents) are maintaining good health, and going on trips—business, political related, or holidays—for their husbands to flaunt.
Women are frequently pushed to the background while males take center stage as the world celebrates a triumph they shared. However, not all women are content to toil in the shadows; some rebel against the restrictions imposed by conventional beliefs and insist on sharing the spotlight with their men.
One such woman who rebelled against the social norm of women as mere wives is Maryam Babaginda, the wife of Nigeria's Head of State between 1985 and 1993. Even though it was unconstitutional, the position of the first lady existed before Maryam Babangida, but as a result of its irrelevance, no one recognized it as a position—rather, it was seen as just the wife of a president put in an office.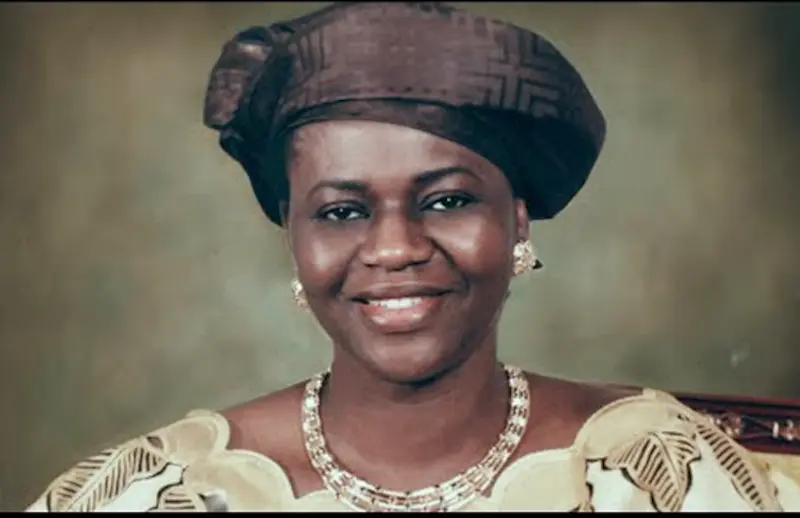 Maryam Babangida was born in 1948 to an Igbo father and a Hausa mother. She later married Ibrahim Badamosi Babangida months before her 21st birthday and bore four children (two boys and two girls).
Irrespective of the antagonizing culture against women in Nigeria, Maryam Babangida decided to break the norm by making the office of the first lady worthwhile by creating programs and projects that should only be executed by the first lady. During her husband's rule, he was chastised for rampant corruption, but she is to date credited for inventing and appropriating the role of First Lady of Nigeria.
The Asaba-born lady, with her majestic manner, was the first to bring flair and panache to the office. Maryam was enamored with the trappings of high position, with the allure of power, and she never tried to hide it. She first rose to notoriety in 1983, when her husband was appointed under General Muhammadu Buhari's administration. She was elected president of the Nigerian Army Officers' Wives Association as a result of her husband's position. In her position as the President of NAOWA, she had programs ranging from opening schools, hospitals, and women's training centers, to building daycare centers. She was interested in areas such as gardening, interior design, music, badminton, philanthropic activities, and reading.
Maryam developed the Better Life (for rural women) program to empower women in rural areas and free them from poverty. Through this program, which she handled herself during her husband's tenure, she made sure she was the only female star in the political sky of the country.
Maryam Babangida persuaded her husband not to appoint a woman, regardless of her qualifications or competence, as a minister throughout his administration so that no other woman's brilliance would overshadow hers. She even oversaw the dismissal of Francesca Emmanuel, the government's only female Director-General. During her husband's presidency, Maryam held court and refused to let anybody dispute her celebrity; he fought and banished any woman who tried to share the spotlight with her.
The MARYAM BABANGIDA CENTRE FOR WOMEN'S DEVELOPMENT, which she founded in 1993, was one of her many accomplishments. In addition, she established schools in Minna and Abuja.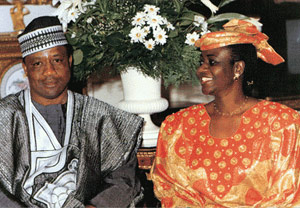 History has it that IBB was Maryam's puppeteer through the entire eight-year rule. This is because she had the power to pull the threads to get her spouse to do what she wanted. An example was when she humiliated Prof. Bolaji Akinyemi, then-minister of foreign affairs in her husband's cabinet, she displayed a dizzying and perplexing display of power hubris.
According to The News Magazine of October 25, 1993, Maryam summoned him one night to admonish him over conflicting dates for a cocktail function she wanted to organize for ECOWAS ambassadors and their wives. In the presence of her husband, she presumably informed the minister that she had a joint right with the president to choose a new minister of external affairs.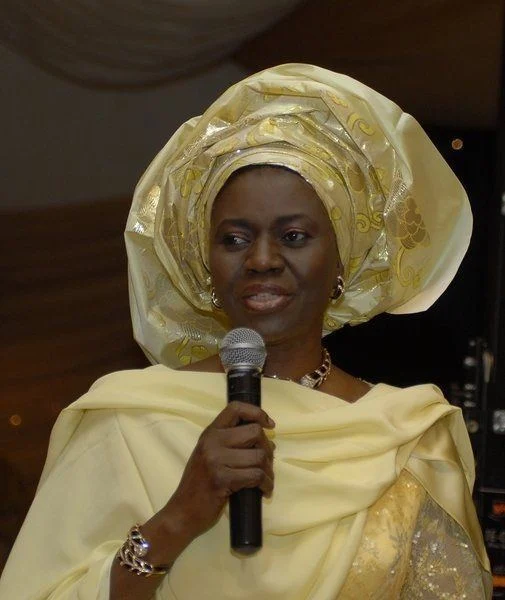 Before her death on December 1, 2009, Maryam Babangida claimed that she was not a feminist and that she preferred the title of full-time housewife, but she would not allow the role of women to be relegated or underestimated in society. During her lifetime, she played the role of creating opportunities for women and children, as well as displaying power that will outlive their husbands. In her speech during Africa Prize for Leadership in 1991 as an awardee, she made a statement that the woman is really the nutritional core of human civilization and that she runs her home while simultaneously tending to humanity's garden.