Isreal DMW's real name is Israel Afeare. He is a Nigerian socialite and Personal Logistics Manager. He rose to prominence as the Logistics Manager for Davido, a well-known Nigerian singer.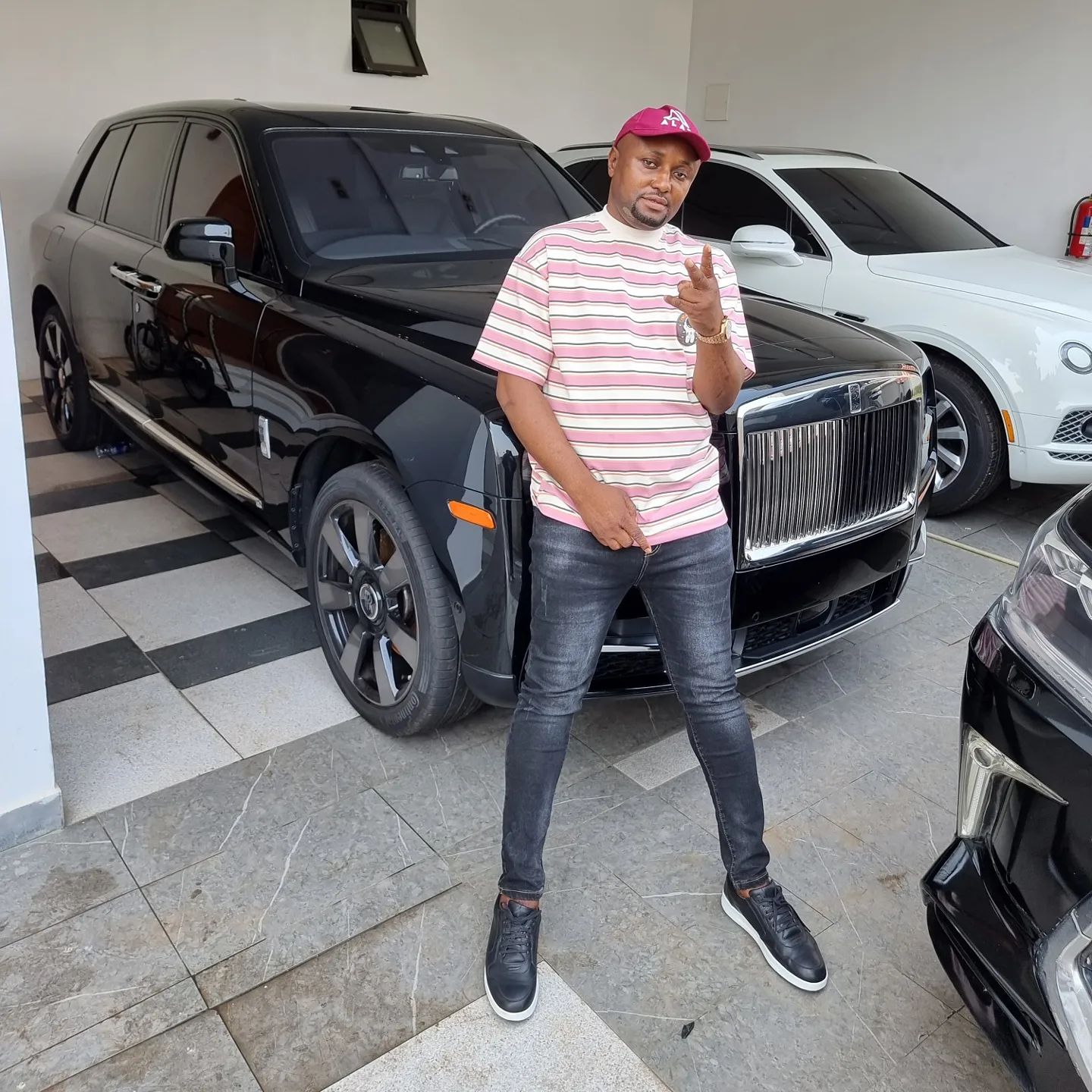 Isreal DMW Biography
| | |
| --- | --- |
| Full Name | Israel Afeare |
| Nick Name | Isreal DMW |
| Date of Birth | 4 October 1991 |
| Place of Birth | Edo State, Nigeria |
| Higher Qualification | B.A |
| Occupation | Logistics Manager |
| Net Worth | $40,000 |
| Social Media Handle | Instagram: isrealdmw |
Early Life & Education
Isreal DMW was born on October 4, 1991, in Edo State, Nigeria. He had his primary and secondary school education in Edo State. He graduated from Ambrose Ali University, Ekpoma, with a bachelor's degree in International Studies and Diplomacy.
Career
Isreal was hired as an assistant, publicist, and logistics manager by a popular Nigerian singer Davido shortly after he went to Lagos to make a life. Isreal has shown tremendous dedication and loyalty to his career and boss, whom he now calls a brother, over the years.
Controversy
In an Instagram post in early 2021, Israel sparked controversy on DJ cuppy and Zlatan's separation. He said that the feud between the two stemmed from DJ Cuppy's failure to compensate Zlatan for his contributions to both the "Gelato" song and her fundraising efforts. Despite this, DJ Cuppy, the billionaire's daughter, refuted Israel's claim and vowed to sue him for defamation.
Also, Israel's boss, Davido, suspended him from work later that year, in August 2021. This happened as a result of a comment he made on social media about the deputy commissioner of police's fraud allegation. Following the arrest of Abba Kyari, the deputy commissioner of police, Israel took to social media to protest the FBI.
This prompted the suspension of Israel as Davido's assistant. Davido also threatened to relieve him of his duties for good. However, Israel pleaded and solicited constantly and asked people to help him plead with his boss. Three months later, Davido reinstated him as his logistic manager and promoter.
ACCIDENT
Israel was involved in a horrific accident in Benin City just weeks after Davido gifted Israel a new Venza car. His new car collided with an oncoming vehicle, resulting in catastrophic injuries and damage.
O2 ARENA
Nigerian artist, Davido hosted a tour in the O2 arena in London on the 5th of March 2022. To the amazement of everyone, Isreal DMW, his logistic manager performed the grand opening. Dressed in his Edo native attire, Israel DMW addressed the crowd in his native language. He uttered statements like " Oba ghato kpere"; a greeting used to address the Oba of Benin, which stirred the audience with enthusiasm.
Ringing a bell as he moved slowly around the stage, Israel showered praises on Davido. Following the performance, the audience was thrilled because. Fans around the world expressed their excitement on social media.
NETWORTH
Israel DMW has earned over $30,000 as a result of his hard work and diligence. Israel's estimated net worth is $40,000 USD as of March 2022.
Social Media
Isreal DMW has 500,000 followers on Instagram. Check for his Instagram handle below.
Instagram: isrealdmw