Juliet Miriam Ayub (born January 1, 1992), popularly known as Jovial, is a Kenyan musician, vocalist, and performing artist. She rose to fame when she released her hit single "Chanda Chema" under SQ Records in 2015. Jovial has released several songs and features different artists.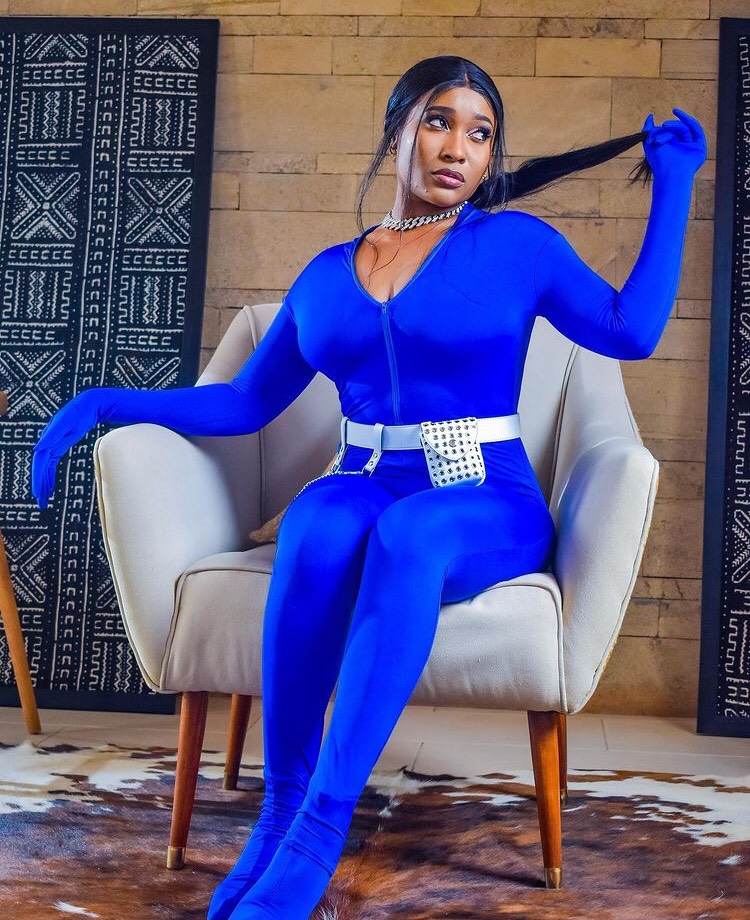 Jovial Biography
Full Name :

Juliet Miriam Ayub

Stage Name :

Jovial

Date of Birth :

January 1, 992

Place of Birth :

Mombasa, Kenya

Nationality :

Kenyan

Occupation (s) :

Musician | Songwriter

Genres :

Afrofusion | R&B

Net Worth :

$48,000 – $135,000

Social Media Handle :

Instagram @jovial_ke

Twitter @jovial_ke
Early Life
Juliet Miriam Ayub was born on January 1, 1992, in the coastal town of Mombasa, Kenya. She was raised by a single parent, and that has been one of her biggest motivations. Her father was an instrumentalist, though he was based on the guitar, and also a preacher, while her mother was a choirmaster at an Anglican church in Kenya.
Education
Jovial education is not known to the public, but her stage name Jovial started back in her primary school days. Her teachers identified her as a jovial person due to her often happy mood; she also likes laughing and making friends.
Career
Jovial began her career at the age of six when she was a member of an Anglican church choir in Kisauni, Mombasa.
She produced her first song at the age of 12 in the Tears Records Studio, which was a local studio in Mombasa. Jovial never relents and takes another step by recording another song for Big Sound Records, The song, titled 'Mapenzi Kivyetu' was a hit.
Jovial took a break from music after her hit song. She made that decision because she wanted to focus on her high school education.
She released another song titled Hisia under SQ Records after going silent for a long time. Jovial also had the opportunity to perform with J.I. during his tour in Mombasa with his hit song "Kidato Kimora."
Jovial started her music career professionally after high school. She released some hit songs that made her go viral, but relocated to Nairobi in 2013. Jua Kali called her for a collaboration titled 'Sina Tabu', the song was recorded at Calif Record and produced by Clemmo.
She rose to fame when she released Chanda Chema under SQ Records in 2015. In 2019, she met Otile Brown and he signed her to the Just In Love Music Label.
Jovial was the first artist signed under the record label and they released two singles together 'Zichune' and 'Amor', but she terminated the contract a few weeks later due to unknown reasons to the public.
Personal Life
Jovial was in a long-term relationship with her baby daddy, but the guy was unknown to the public. They had a kid together. They broke up because the guy wanted her to be a full housewife, but later in 2021, she announced on social media that she is now in a relationship with one of her fans, but the guy's name is unknown.
Songs
Jeraha ft Otile Brown
Such Kinda Love Ft Otile Brown
Pita Nawe
Size Yangu
Tantarira
Zichune Ft Otile Brown
Unanikosha ft Marioo
Kolea
Polepole ft Danny Dee
Around ft Mr Seed
Tujenge
Kioo
Sherehe Sheri aft Mbuzi Gang
Mi Amor ft Marioo
Chechemea
Rise to the Challenge
Jovial Net Worth
Jovial net worth is estimated to be $48,000 – $135,000
Social Media Handle
Instagram @jovial_ke
Twitter @jovial_ke