Julius Agwu is a Nigerian stand-up comedian, actor, singer, and MC. Julius Agwu is the MD/CEO of Reellaif Limited, a music and movie production company. He is also an entertainment consultant and motivational speaker. He is the producer behind comedy concerts like Crack Ya Ribs, Laff 4 Christ's Sake, and Festival of Love.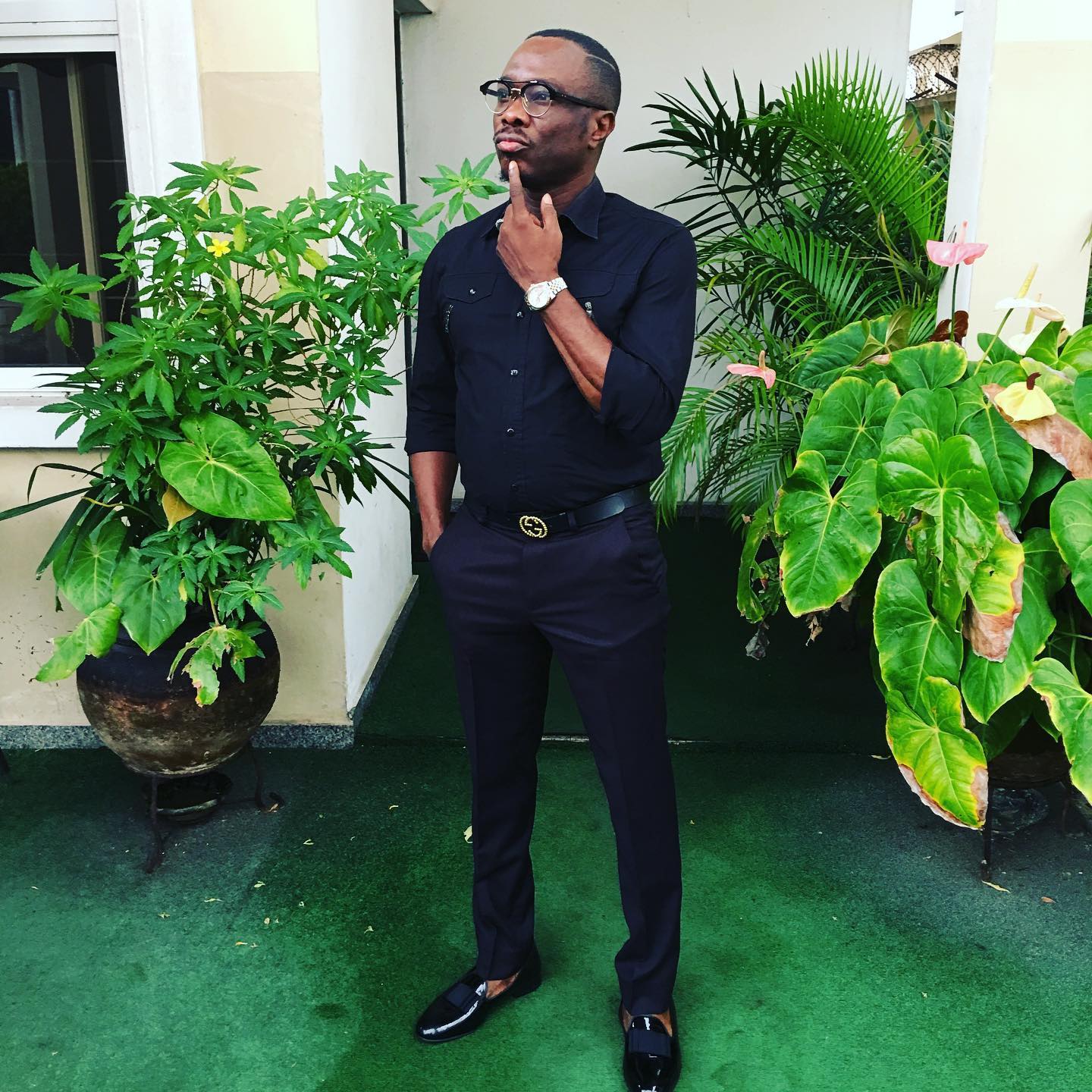 Julius Agwu Biography
Stage Name :
Julius D' Genius
Date of Birth :
April 7, 1973
Occupation :
Comedian, Actor, Speaker
Social Media Handle :
Instagram: juliusagwu1
Twitter: @Juliusagwu
Early Life and Education
Julius Agwu was born on April 7, 1973, to Chief Augustine Amadi Agwu and Mrs Mary Agwu in Port-Harcourt, Rivers State in southern Nigeria. In a family of six, he is the fifth child. He began his acting career on stage at Port-Harcourt, the place where he was raised.
He attended Elementary State School in Choba and later went on to UPE, also in Choba. He had his secondary school education at Government Secondary School in Borokini, Port-Harcourt.
His social skills, however, were highlighted at Akpor Grammar School in Ozoba, where he earned his "O" Levels. There, he served as the Dramatic, Debating, and Cultural Society president and was also a social prefect. After passing with flying colours, Julius gained admission to the University of Port-Harcourt to pursue a diploma in theatre arts with a focus on acting. He, however, proceeded to study Theatre Arts at the University of Port Harcourt for his BA degree in Theatre Arts. In 1997, Julius was named the top student in his graduating class.
Career
He began his acting career on stage at Port-Harcourt, where he was raised. His acting credits include Torn (2013), A Long Night (2014), and After Count (2011), among other television shows. He attended numerous auditions in Lagos in search of movie roles in what is now known as Nollywood, and it didn't take long for movie producers to start taking notice of him. His prior acting adventures include a role in the immensely famous sitcom "Paradise Park" on Nigeria Television Authority (NTA), where he gained recognition as a talented performer who knows his stuff.
In addition, he has appeared in a number of films, including Rattle Snake, End of the River, Lagos Boy, and King Jaja of Opobo. In his film "The gods Also Cry," Julius also served as producer, director, and lead actor.
Like other great musicians throughout history, Julius' musical career began in the church. At a very young age, he joined the choir and quickly rose to become one of the top male singers. While he was still a child, he showed off a variety of unique musical abilities, but he never took it seriously until he became a successful comedian and actor. He has worked with the likes of Ayo Makun, Bovi and Basketmouth, among others.
The music genre that is presently known in Nigeria as musicomedy was originated by Julius Agwu. He describes this distinctive fusion as an eclectic blending of several musical genres. His debut album, Okombo, which was influenced by Awilo Logomba's Makossa music, was released in 2000 to thunderous applause. He also went on to release 3 albums.
Julius Agwu is the MD/CEO of a music and film production firm called Reellaif Limited. He is also a motivational speaker and entertainment consultant. He has spoken to young people in a variety of schools at various points, telling them how to discover the keys to success. Julius is also a leadership enthusiast, which is why he is frequently asked to speak at various venues of seminars when the topic of leadership is up for discussion.
The Julius Agwu Foundation for Youths is the name of his foundation. As part of his corporate social responsibility, Julius takes pleasure in charitable endeavours, including assisting the underprivileged, the needy, and the impoverished.
Personal Life
Julius Agwu is currently married to Ibiere MacClayton Agwu and the marriage is currently blessed with a daughter named Zahra and a son named Zadok.
Awards and Nominations
He was given honorary citizenship of the City of River Dale in Atlanta, Georgia by the Mayor of River Dale, USA, for his charity and philanthropy.
The 19th African Film Awards gave him double honours for the role of his company, Reel Laif in the development of entertainment in Africa.
Net Worth
Julius Agwu is regarded as one of the most influential entertainers in Nigeria and has an estimated net worth of $1.5 million.
Social Media Handle
Instagram: juliusagwu1
Twitter: @Juliusagwu