Justin Drew Bieber (born March 1, 1994) is a Canadian singer. The artistry of Justin Bieber, known for fusing several genres, has had a significant impact on contemporary popular music. In 2008, he signed a record deal with RBMG Records after being discovered by American record executive Scooter Braun. In 2009, his debut seven-track EP, My World, helped him gain public recognition and become a teen idol. After that, Bieber made history by being the first solo artist to have four songs reach the Top 40 before a first album was made available.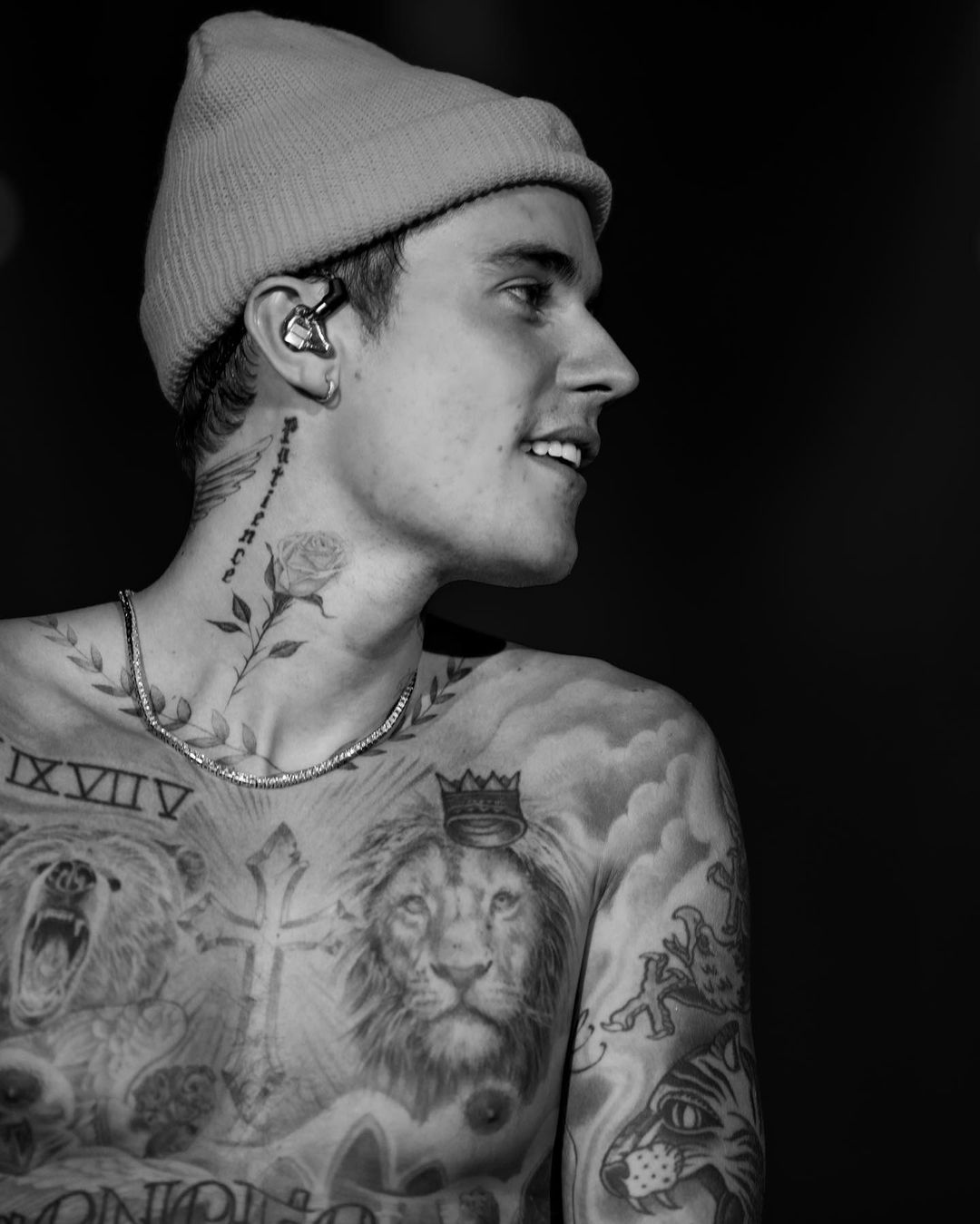 Justin Bieber Biography
Full Name :
Justin Drew Bieber
Date of Birth :
March 1, 1994
Place of Birth :
London, Ontario
Occupation :
Canadian singer
Parent :
Jeremy Bieber (Father)
Pattie Mallette (Mother)
Social Media Handles :
Instagram: @justinbieber
Twitter: @justinbieber
Early Life
Justin Bieber was born on the 1st of March, 1994, into the family of Jeremy Bieber and Pattie Mallette, at St. Joseph's Hospital in London, Ontario. Although, he grew up in Stratford. He his the only son of his parent because of the fact that they were never married. Justin Bieber has three younger half-siblings through his father, Jeremy. In Stratford, Justin Bieber attended the Jeanne Sauvé Catholic School, an elementary school with a French immersion program. With a 4.0 GPA, he earned his high school diploma from St. Michael Catholic Secondary School in Stratford in 2012.
Career
He picked up playing the trumpet, guitar, drums, and piano as he was growing up. At the age of 12, Bieber competed in a local singing contest in Stratford and came in second with his performance of Ne-"So Yo's Sick." Usher is an R&B musician who Bieber met by chance and set up a casual audition with. Usher assisted in signing Bieber to a recording contract in late 2008 after being moved by his natural confidence and singing ability.
The upbeat puppy-love song "One Time" was Bieber's debut single, which he released in May 2009. Six months later, he released the seven-track EP My World, which was primarily made up of glitzy pop with R&B influences. His fan base had significantly grown by this point to include innumerable preadolescent females who saw him as their heartthrob, and the album had already sold over a million copies.
With the full-length album My World 2.0 (2010), which debuted at the top of the Billboard album list, he recreated the achievement. The album's initial single, the longingly emotional "Baby," which features a cameo from rapper Ludacris, peaked at number five on Billboard's singles list. Several additional songs made the Top 40. Additionally, the official "Baby" video became the first on YouTube to surpass 500 million views.
Justin Bieber: First Step 2 Forever: My Story, an autobiographical book, and the CD My Worlds Acoustic, which featured stripped-down renditions of his songs, were both released later in 2010. The following year, Justin Bieber: Never Say Never, a documentary with 3-D concert footage intercut, debuted. Bieber continued to be well-known due to the albums Never Say Never: The film's companion album The Remixes (2011) and the holiday-themed Under the Mistletoe (2011) both peaked at number one in the US and Canada. Bieber debuted a more mature sound with the commercially successful Believe (2012) and Believe Acoustic (2013) albums, with the breakthrough single "Boyfriend" evoking Justin Timberlake's slick R&B.
As Justin Bieber grew older, his fame frequently eclipsed his musical talent. He received a lot of tabloid attention due to his sexual relationships (including one with Selena Gomez) and run-ins with the law. Each of the album Purpose's opening three singles reached the top spot on the Billboard Hot 100 chart in 2015, expanding the listenership of his music beyond his younger fan base.
The Grammy Award-winning electro-pop single "Where Are Ü Now" by Jack Ü featured vocals by Justin Bieber as well in 2015. A number of well-known songs were produced as a result of subsequent musical collaborations. Changes were motivated by Bieber and model Hailey Baldwin's marriage in 2018. Justice, his sixth studio album, was released to the public in 2021.
Personal Life
Jeremy Bieber, Justin Bieber's father, is a pro-am mixed martial artist and a former carpenter. Bieber dated Caitlin Beadles from 2008 to 2009; the two remained friends, and Beadles attended Bieber's wedding. Selena Gomez, a singer and actress, and Justin Bieber had an on-again, off-again affair from December 2010 to March 2018. He was rumored to have dated model Sofia Richie from August until December 2016.
On July 7, 2018, Bieber proposed to model Hailey Baldwin. Before breaking up, they had a brief relationship that lasted from December 2015 to January 2016. They reconciled in June 2018. In September 2018, Bieber and Baldwin allegedly received a marriage license, which sparked rumors that they were married in a civil ceremony. Baldwin tweeted on September 14, 2018, that she and Bieber were not yet married, however she later removed the message. In a statement on November 23, 2018, Bieber claimed to be wed to Baldwin. On September 30, 2019, Bieber and Baldwin engaged in a legal marriage ceremony in Bluffton, South Carolina.
Discography
Studio albums
2021: Justice
2020: Changes
2015: Purpose
2012: Believe
2011: Under the Mistletoe
2010: My World 2.0
Filmography
2021: Justin Bieber: Our World
2020: Justin Bieber: Seasons
2016: Zoolander 2
2013: Justin Bieber's Believe
2011: Justin Bieber: Never Say Never
Influence and Impact
HuffPost, an American news aggregation and blog, named Justin Bieber the top philanthropic celebrity of 2011. Charity: Water, a foundation that supplies people in underdeveloped nations with safe drinking water, was sponsored by Justin Bieber. In 2011 and 2012, he started his effort to get his Twitter followers to make donations on his birthday.
In 2013, Bieber started his online #GiveBackPhilippines initiative to aid those affected by Typhoon Haiyan. After earning $3 million, Bieber visited the Philippines. He received a star on the Philippine Walk of Fame for his contributions to the nation. Additionally, he supports the Alzheimer's Association and Children's Miracle Network Hospitals. Justin Bieber gave the American Red Cross $25,000 in September 2017 to aid those in Texas recovering from Hurricane Harvey's devastating effects.
On February 7, 2020, Bieber gave Julie Coker, a 22-year-old fan who works in mental health awareness, $100,000. Coker acknowledged that her own prior problems with mental illness served as inspiration for her advocacy work.
To aid in the COVID-19 relief effort, Bieber donated to the Beijing Chunmiao Children Aid Foundation in China in February 2020. The song "Stuck With You," written by Bieber and Ariana Grande, was the first of several releases arranged by Hollywood mogul Scooter Braun, who is also Bieber's manager, to raise money for the COVID-19 epidemic. It was released in May 2020.
The First Responders Children's Foundation received all net revenues from the song and used them to provide awards and scholarships to the children of first responders and healthcare professionals who served on the front lines during the pandemic. The single had amassed more than $3,500,000 by August 2021. Bieber and Chance the Rapper declared in September 2020 that they had teamed up with Cash App and would provide $250,000 to followers who were struggling during the pandemic.
Controversies
Before his first arrest in 2014, Justin Bieber had a number of legal run-ins, including when he was cited with careless driving in his neighborhood in 2012 and vandalism in Brazil in 2013. On January 9, 2014, one of his neighbors in Calabasas, California, said Bieber threw eggs at his house, inflicting $4,000 in damage. In Miami Beach, Florida, on January 23, 2014, Bieber and singer Khalil were both detained on suspicion of DUI, driving with a license that had been expired for more than six months, and nonviolently resisting arrest. According to the police, Bieber admitted to using prescription medications, smoking marijuana, drinking beer, and taking intoxicants. He posted a $2,500 bond and was freed from these accusations.
More than 270,000 people petitioned the White House to have Justin Bieber deported from the United States after his arrest on a DUI charge.
Although the petition had enough signatures to merit a response under the White House's established policies, the Obama Administration failed to offer any substantial comments.
For tossing eggs at his Calabasas neighbor's house in January, Bieber was charged with one misdemeanor count of vandalism in California on July 9, 2014. After the eggs were hurled, the police allegedly obtained video of him high-fiving buddies. The Los Angeles County Superior Court sentenced him on July 9 to $80,900 in reparations, two years of probation, the completion of 12 weeks of anger management treatment, and five days of community service after he entered a no contest plea to the allegation.
Bieber was accused of sexual assault in June 2020 by an unidentified woman only known as "Danielle," who claimed on Twitter that the singer had engaged in extramarital sex with Selena Gomez in March 2014 at a Four Seasons hotel in Austin, Texas. The lady claimed that Twitter user "itsgabby," who had accused actor Ansel Elgort of sexual assault the week before, had given her the idea to share her experience. Bieber refuted all the claims in a series of tweets.
He refuted all accusations by providing evidence that he was not at the scene during the purported occurrence. Bieber dismissed the $20 million lawsuit against the two Twitter users on March 23, 2022.
Net Worth
Justin Bieber's net worth as of 2019 is $285 million. He accumulates his wealth from song sales, retail sales, product endorsements, touring, and other commercial interests, according to Wealthy Gorilla.
Social Media Handles
Justin Bieber is very active on social media platforms, most especially on Instagram and Twitter, where he has a verified account with 271 million and 113 million followers, respectively. You can follow him through the following social media handles:
Instagram: @justinbieber
Twitter: @justinbieber