Kagure Wamunyu, (born 11 May 1989) is a Kenyan civil engineer and urban planner. She is the former Global Head of Operations at Kobo360, an African logistics company, she also serves as CEO and Co-Founder of Jumba, a construction tech start-up that purchases and financing of construction materials in Africa.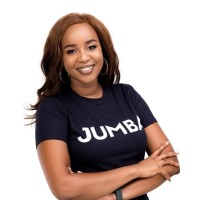 Kagure Wamunyu Biography
Full Name :
Kagure Wamunyu
Date of Birth :
11 May 1989
Place of Birth :
Kikuyu, Kenya
Occupation :
Civil engineer | Urban planner | Corporate executive
Active Years :
2011 – present
Net Worth :
$1 million – $5 million
Social Media Handle :
Instagram @kagurew
Early Life and Education
Kagure Wamunyu was born on May 11, 1989, in Kenya. We didn't know the primary school she attended, but she went to Alliance Girls High School in Kikuyu, Kenya. Kagure got scholarships from the Zawadi Africa Education Fund to study in the United States. The scholarship was founded and supported by Dr. Susan Mboya.
She proceeded to Meredith College in North Carolina, United States, and earned a Bachelor of Arts in 2013. Kagure graduated in the same year from North Carolina State University and earned a Bachelor of Science in Civil Engineering degree.
Career
Kagure did some part-time jobs while at university in the United States. She returned to Kenya in 2015.
She got an appointment from Uber Kenya, based in Nairobi, and served as Head of Operations. Kagure served in that position for two years before she was promoted to the position of Country Manager for Uber in Kenya.
In August 2017, she left Uber and further to Bridge International Academies where she took a position as Senior Director of Strategy.
Kagure moved to Kobo360 in March 2019, where she served as Global Head of Operations. Kobo360 is an Africa freight logistics startup company.
Honored and Awards
Outstanding Leadership Award by Meredith International Association (2010)
Sharon D. Banks Award by the Women in Transportation Organization (2011)
The Pamela Mboya Award by Zawadi Africa Education Fund (2013)
Who is Who in American Colleges and Universities (2013)
She was ranked among the Top 40 Under 40 women in Kenya by Business Daily Africa (2018)
Kagure Wamunyu Net Worth
Kagure net worth is estimated to be $1 million – $5 million.
Personal Life
We don't know much about kagure family or relationships.
Social Media Handle