Yusuf Sulaimon Lasun is a Nigerian politician. He is a member of the Federal House of Representatives (National Assembly), and he was also a former Deputy Speaker of the Federal House of Representatives of Nigeria (2015-2019). He is a member of the Labour Party and represents the Irepodun/Olurunda/Osogbo/Orolu Federal Constituency of Osun State. He is the gubernatorial candidate of the Labour party in the 2022 Osun state governorship election.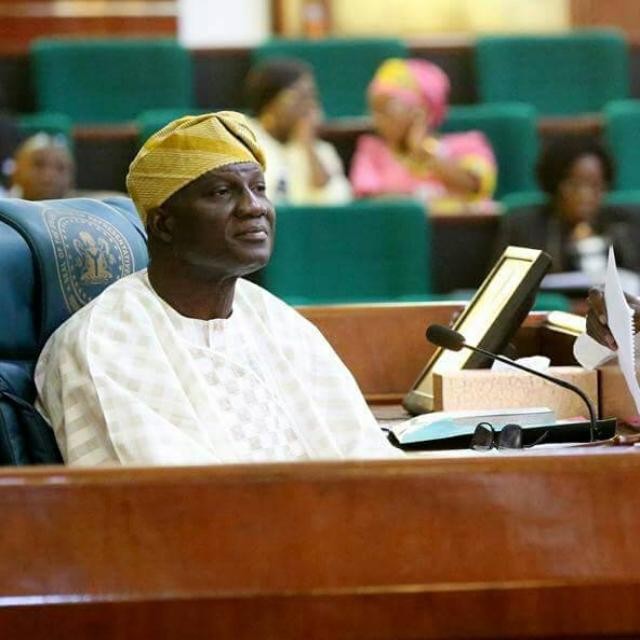 Lasun Yusuf Biography
Full Name :
Yusuf Sulaimon Lasun
Dare of Birth :
4 October 1960
State of Origin :
Osun State, Nigeria
Place of Birth :
Osun State, Nigeria
Occupation :
Mechanical Engineer, Politician
Alma Mater :
University of Ibadan
Obafemi Awolowo University
Political Party :
Labour Party
Social Media Handle :
Twitter: @LasunRt
Early Life and Education
Lasun Yusuf was born on October 4, 1960, into the family of Mr and Mrs Lasun. He hails from Ilobu, Irepodun Local Government Area, Osun State. He began his education at the Local Authority Primary School in Ilobu, Osun State. From 1973 until 1979, he attended Ansar-Ud-Deen Secondary School in Erin before transferring to Ifon/Erin Community High School in Ifon, all in Osun State.
He was admitted to the University of Ibadan in Ibadan, Oyo State, after his secondary school education, where he majored in mechanical engineering and graduated with a Bachelor of Science (Hons). He has a master's degree in mechanical engineering from Obafemi Awolowo University, Ile-Ife, and he is a chartered engineer.
Career
Lasun Yusuf is a well-known grassroots politician in Osun State who is often referred to as "The Homeboy" because of his grassroots attributes. He once served as the Unity Party of Nigeria's UPN youth leader. Before and during Chief Bisi Akande's government, he served as the Alliance for Democracy's state public relations officer, PRO. The then governor of Osun State, Prince Olagunsoye Oyinlola, appointed him chairman of the Osun State Capital Territory Development Authority, OSCTDA, in 2004/2005, a body established by law with a mandate to facilitate the urban growth of Osogbo and neighbouring towns.
In 2011, he contested and won the Irepodun/Olurunda/Osogbo/Orolu Federal Constituency election in the 7th National Assembly. In the lead-up to the 2015 general elections in Nigeria, the Action Congress of Nigeria joined the All Progressives Congress with other parties, and it was on their platform that he won. He was appointed by the then-Speaker, Aminu Waziri Tambuwal, as the deputy chairman of the House of Representatives Committee on Water Resources. Additionally, he was a participant in the Constitutional Review Committee.
On September 15, 2018, Lasun switched parties from the All Progressive Congress to the People's Democratic Party. Later, Lasun joined the Labour Party and was elected as the party's governorship flag bearer. He will be contesting against the likes of Gboyega Oyetola and Ademola Adeleke for the governorship seat of Osun State.
Personal Life
Much is not known about his personal life. He portrays more of his political adventures.
Controversy
In the build-up to the Osun State governorship election, his residence was attacked by gunmen at midnight, around 1 am. The attack on the home of Mr Lasun, a former deputy speaker of the House of Representatives, came hours after his participation in a governorship debate in Osogbo. He announced the incident through social media. However, no one was hurt and the assailants are still unknown.
2022 Osun State Governorship Debate
At the debate, Mr Lasun faced other governorship aspirants like Governor Gboyega Oyetola of the APC, Ademola Adeleke of the PDP, Oyegoke Omigbodun of the SDP, and Akin Ogunbiyi of the Accord Party. He blamed insecurity in the state and across Nigeria on the Constitution and canvassed for the establishment of state police alongside other aspirants.
Awards and Nominations
There is no award or nomination to his credit that is publicly known at the moment of writing this biography.
Net Worth
His net worth is estimated to be $5 million.
Social Media Handles
Twitter: @LasunRt