Titilola Loretta Omotayo-Okoye is a Nigerian marketing representative who became famous as Peter Okoye's spouse, a well-known Nigerian singer. Lola is an executive in her father's business and has experience working with a few media companies.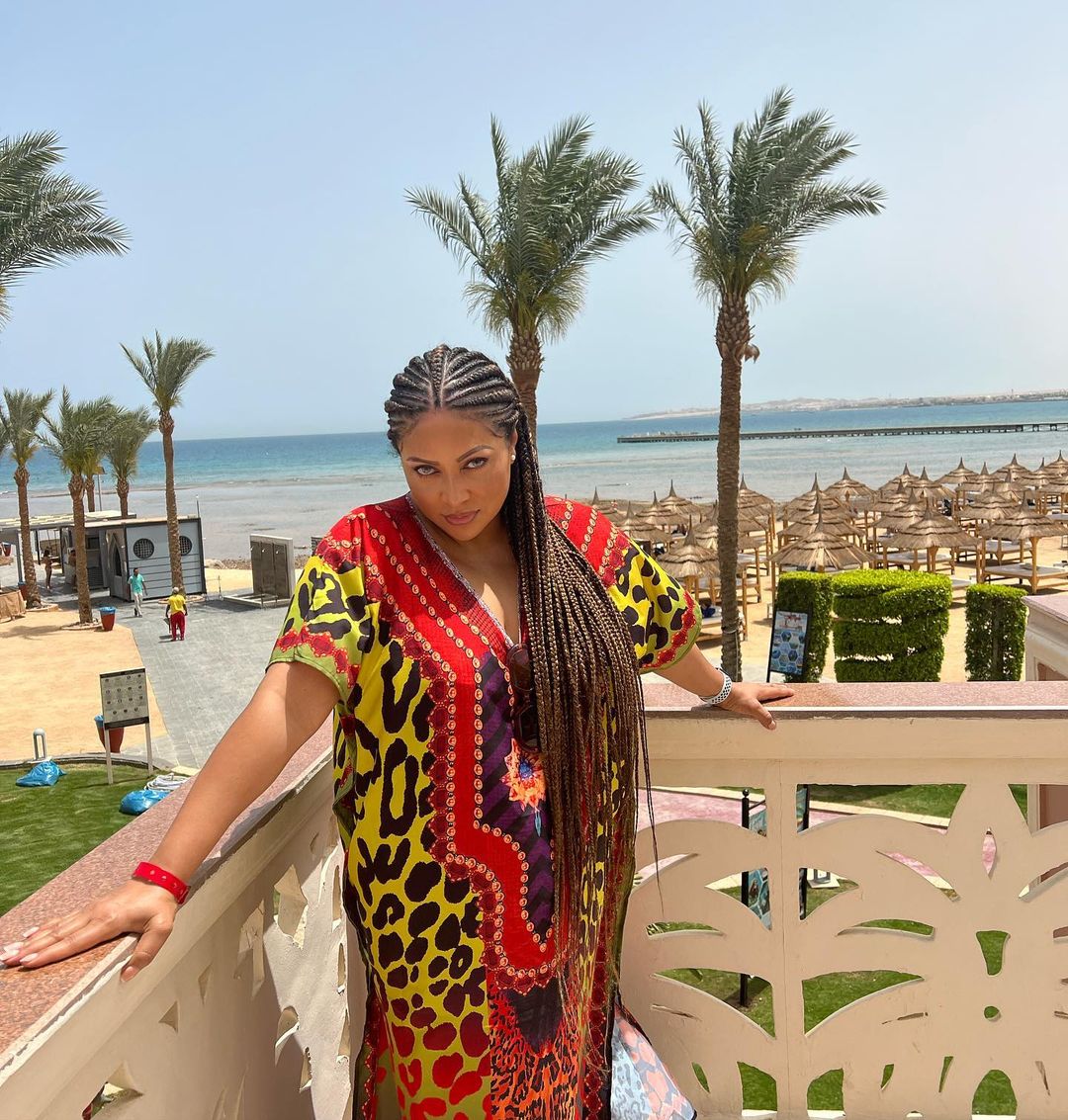 Lola Omotayo Biography
Full Name :

Titilola Loretta Omotayo-Okoye

Date of Birth :

September 2, 1974

Place of Birth :

Nigeria

Higher Qualification :

B.Sc

Parent :

Mr. Dipo Omotayo (Father)

Spouse :

Peter Okoye

Children :

Camreon

Aliona

Net Worth :

$500,000

Social Media Handles :

Instagram: lolaomotayo_okoye
Twitter: @LolaOmotayo201
Early Life & Education
Lola was born on the 2nd of September, 1974, in Nigeria, into the family of a Nigerian father and a Russian mother. Before relocating to Nigeria, her father, Mr. Dipo Omotayo, was already married to her mother. She was born in Nigeria but also holds the nationalities of Nigeria and Russia. This is a result of the fact that her mother was Russian and her father was Nigerian when she was born. Her father runs the oil and gas company Silco Drilling and Completion Services as its CEO.
In 1990, she received admission to the University of Ife to pursue a psychology degree, but she later moved to the United States to attend San Francisco University to study theater arts.
Career
Lola has experience working as a business development director and with some media companies. She is currently one of the executives in the business owned by her father.
Personal Life
Lola and Peter Okoye got married in 2013 at a star-studded ceremony. On 17 November 2013, the two held their traditional wedding at The Ark in Lekki, Lagos, Nigeria. The couple is blessed with two children, Cameron and Aliona. They give birth to Cameron in 2008, a few years before they got engaged.
Controversy
On her Twitter account, Lola Omotayo asserted that she was innocent of the conflict between Peter Okoye and his brother Paul. In reaction to her post, Paul Okoye asserts the opposite. He asserted that Lola is deceitful and engages in "bad deeds" behind closed doors.
Net Worth
Many sources have claimed that Lola's net worth is about $500k. Her sources of income have been attached to her rich family background and her husband's wealth which is estimated to have a net worth of $12 million.
Social Media Handles
Lola Omotayo is very active on social media, most especially on Instagram where she has almost 500,000 followers. You can follow her on her social media handles, which you can find below.
Instagram: lolaomotayo_okoye
Twitter: @LolaOmotayo201