May D's real name is Akinmayokun Awodumila. He is a dancer, singer, and songwriter from Nigeria. He had a formal record deal with Square Records, the company owned by the R&B duo P-Square.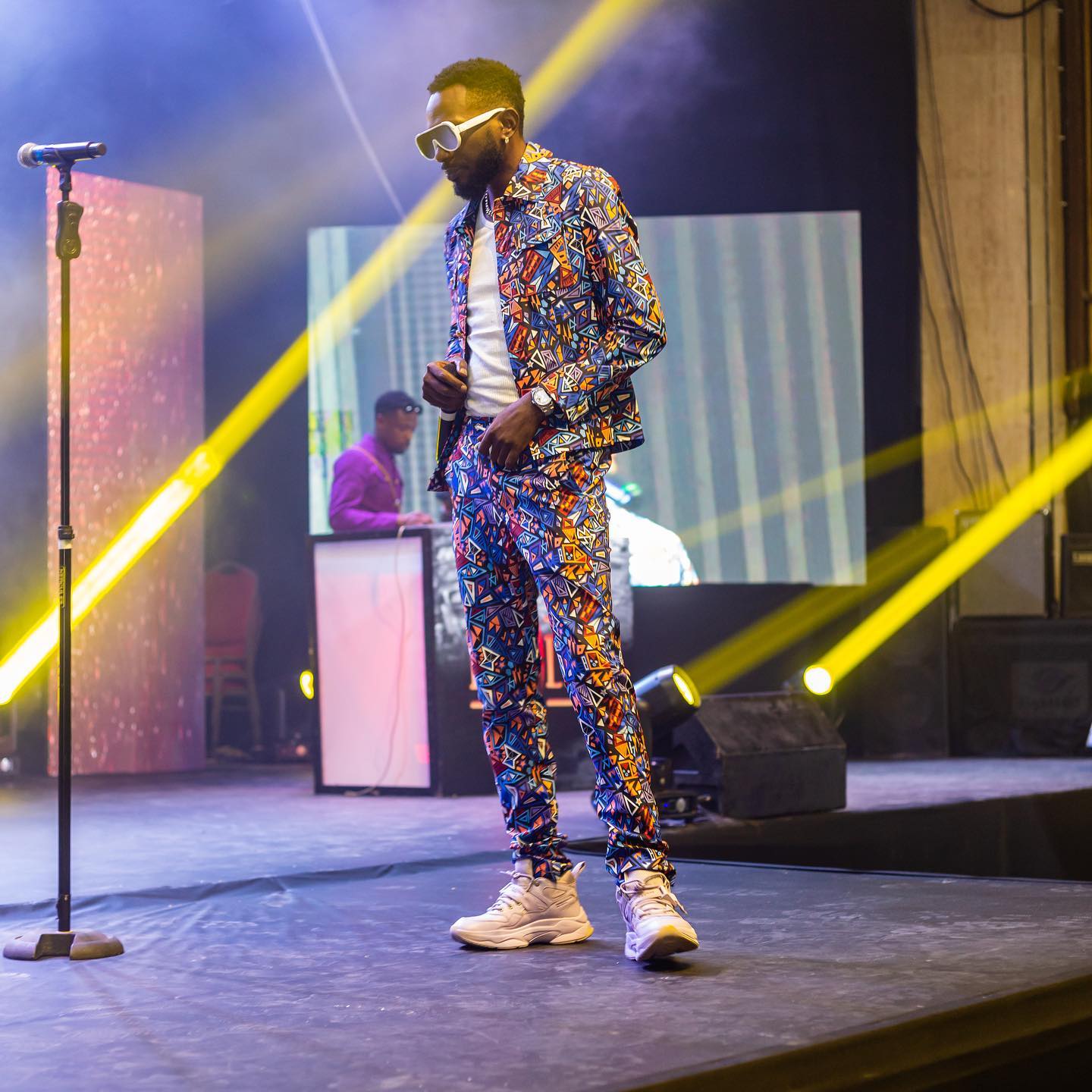 May D Biography
Full Name :
Akinmayokun Awodumila.
Date of Birth :
December 28, 1984
Place of Birth :
Lagos State, Nigeria
Highest Qualification :
B.Sc
Occupation :
Afropop Singer
Spouse :
Carolina Wassmuth
Social Media Handles :
Instagram: mrmayd
Twitter: @MisterMayD
Early Life & Education
May D was born on the 28th of December, 1984, in Lagos, Nigeria, into a family of seven. He studied mass communication at the University of Lagos(Unilag).
Career
He became famous in 2011, in Lagos, the same year he joined the Square Records label. He released his debut single, "SoundTrack," via Square Records on May 13, 2011. May D's departure from the label was formally confirmed on August 21, 2012. Clarence Peters directed the video, which was released on January 12, 2012, and had over 83,702 views on YouTube before the label removed it from their channel, which had over 10 million views.
May D launched Confam Entertainment, an independent music company, on September 25, 2012. He also made the announcement that he had signed with Davido Music Worldwide on July 18, 2020, via his Twitter account.
Personal Life
Adebola Olowoporoku and May D started dating in 2007; in 2013, she gave birth to a boy named "Olamipoju" for May D. 2014 marked the end of the couple's relationship when they got divorced. Since 2014, May D has been dating Carolina Wassmuth, a Swedish woman.
Controversy
May D got into trouble on August 27, 2015, for using his Hover Board. He claimed on Twitter that he would sue Ikeja City Mall for spraying him with tear gas simply because he was operating a hoverboard there. Additionally, he said that they attacked him and nearly shot him for operating a hoverboard in a Shoprite.
Debola, the mother of May D's son, emailed Linda Ikeji on April 6, 2015, to report the domestic abuse she experienced as a result of being beaten by the singer. Oreoluwa Akinbode, May D's manager and cousin, later refuted the accusations that he beat women on April 4, 2015.
Songs
Albums
2021 Sureboy
2013 Chapter One
Singles
2021 Dodo
2020 Time for You
2019 Dada
2018 Love Overdose
2016 Bamilo (feat. Wizkid)
2016 Hustle (feat. Akon and Davido)
2014 All Over You
2014 Ibadi
2013 You Want to Know Me (feat. P-Square)
2013 Ur Eyes (feat. Davido)
2013 So Many Tinz
2013 Love in the Air
2012 Use Me
2012 Ile Ijo
2012 Gat Me High
2012 One Night Stand
2011 Soundtrack
As Featured
2015 Up in the Club
2015 Amina
2015 Birthday Girl
2014 My 1
2014 Jigololo
2014 Give Your Love to Me
2014 Wiggle
2014 Love in the Air
2013 Whine
2013 Banger
2013 Peperenpe (Remix)
2013 Madantin (Remix)
2013 Happiness
2012 Chop My Money (Remix)
2012 No Time
2012 Way You Whine (Remix)
2012 Coming for You
2012 Mujo
2012 Bless Me
2011 Chop My Money
2010 Farabale
2010 Eyes On Me
Awards & Nominations
| Year | Event | Prize | Result |
| --- | --- | --- | --- |
| 2015 | Nigerian Music Video Awards (NMVA) | Best Use of Dance in a Video | Won |
| 2013 | City People Entertainment Awards | Best New Musician of the Year (Male) | Nominated |
| 2012 | Nigeria Entertainment Awards | Best New Act of the Year | Nominated |
Net Worth
There has not been any verified net worth of May D. But according to different sources online, May D's net worth is estimated to be around $3 million.
Social Media Handles
May D is one of the most active social media users among Nigerian singers. As proof of this, both his Instagram and Twitter are verified. You can find his handles below so that you can follow him.
Instagram: mrmayd
Twitter: @MisterMayD
He is also one of the most sought-after celebrities in Nigeria. We wish him success in his endeavors. You can drop a comment for him in the box below.