Nadia Mukami (Born 9 November 1996) also known as Nadia Xclusive, a native of Kenya. She is half-Kamba and Half-Embu. Nadia Mukami is a Kenyan Songwriter, Vocalist, Singer, and social media influencer. She became popular after her hit single "Radio Love" featuring Arrowbwoy gained massive adoption in Kenya.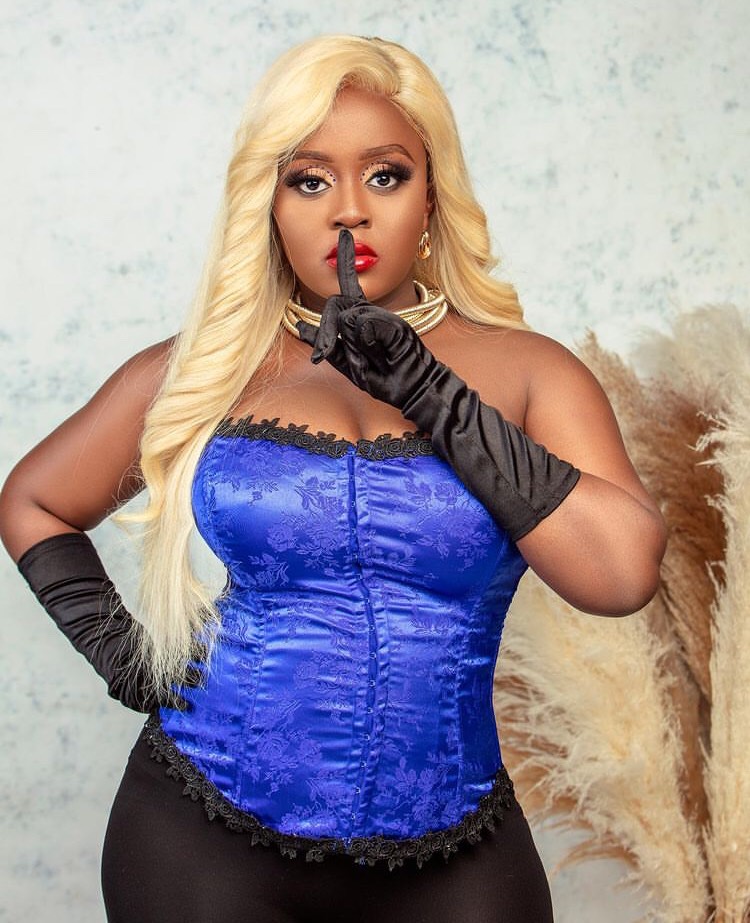 Nadia Mukami Biography
Date of Birth :
9 November 1996
Place of Birth :
Nairobi, Kenya
Occcupation :
Singer, Songwriter
Label :
Sevens Creative Hub
Years Active :
2017 – Present
Social Media Handles :
Instagram @nadia _mukami
Twitter @nadia_mukami
Early Life And Education.
Nadia Mukami was born at Pumwami Hospital in Nairobi, Kenya. She grew up in a Christian home and was the fourth child of her family. Many people think she is from Meru, but she is half Kamba and half Embu. She attended Kari Mwailu Primary School in 2009 and later continued her secondary-school life at Mount Laverna School, Kasarani, Nairobi. She gained admission to Maseno University to get her degree in BBA Finance.
Career
Nadia Makami started her musical career at the age of 18 in 2015. She released her first track in the year 2015, titled Barua Ya Siri while she was still in high school.
In 2018, she featured Arrowboy in her track "Radio Love" which gained massive attention from the Kenyan media and was played on many radio and TV stations in the region. The single brought her into the limelight and won her two awards at Pulse Music Video Awards (PMVA).
She made her Coke Studio Africa debut alongside Tanzanian Juma Jux and Mozambican Shallsy Baronet in the year 2019.
On October 2020, Nadia released her debut EP, African Popstar, along with the lead single "Jipe" featuring Marioo, a Tanzanian singer, in March 2020. She also featured Khaligraph Jones, Maua Sama, Fena Gitu, DJ Joe Mfalme, Sanaipei Tande, Zimbabwe's Tamy Moyo, Nigeria's Orezi, and Lioness Nam from Namibia in the EP. Nadia Makami has established herself as one of the region's fastest emerging pop sensations. She is the founder of the "Sevens Creative Hub" record label.
She has performed at top events, including Luo Festival and the Nile Festival. In 2021 she was nominated for the first time in MTV Africa Music Awards (MAMA)
Personal Life
Nadia Makami is officially married. Her husband's name is Arrow Bwoy, a Kenyan musical artist. They got engaged during a performance in Nairobi on the night of Saturday, March 12, 2022. She later addressed rumors of a breakup that had been fueled by fans when they found out they were not following each other on social media. Recently she posted a photo on her Instagram stating, "Why can't I have both: a career and a family?" Why does she have to choose between her career and family? that this is not what she prayed for.
Discography
| Title | Year |
| --- | --- |
| Kesi | 2017 |
| Si Rahisi | 2018 |
| African Lover | 2018 |
| Yule Yule | 2018 |
| Radio Love ft. Arrow Bwoy | 2019 |
| Lola ft. Masauti | 2019 |
| Ikamate Hiyo | 2019 |
| Maombi | 2019 |
| Jipe ft. Marioo | 2020 |
| Million Dollar | 2020 |
| Tesa ft Khaligraph Jones & Fena Gitu | 2020 |
| Zungushie ft. Maua Sama | 2020 |
| Dozele ft. Orezi & Joe Mfalme | 2020 |
| Criminal Lover | 2020 |
| Wangu ft Sanaipei Tande | 2020 |
| Kolo ft Otile Brown | 2021 |
| Million Dollar (Remix) ft. Lioness Nam & Tamy Moyo | 2021 |
Awards
Pulse Music Video Awards, Radio Love "Female Video of the Year" (2019) – Won
HiPipo Awards, Radio Love "Best Kenyan Act" (2020) – Nominated
MTV Africa Music Awards, "Best Fanbase Award" (2021) – Nominated
Zuri Awards, Finance Category (2021) – Won
Net Worth
Nadia Makami is one of the richest and most influential musicians in Kenya and her net worth is estimated at $1.5 million.
Social Media Handles
Instagram @nadia _mukami
Twitter @nadia_mukami