Nedu Wazobia (born August 5, 1982) is a broadcast journalist, TV host, actor, comedian, and content developer from Nigeria. He is well recognized for reading news in pidgin on the much-liked Lagos radio station Wazobia FM 94.1. His real name is Chinedu Ani Emmanuel.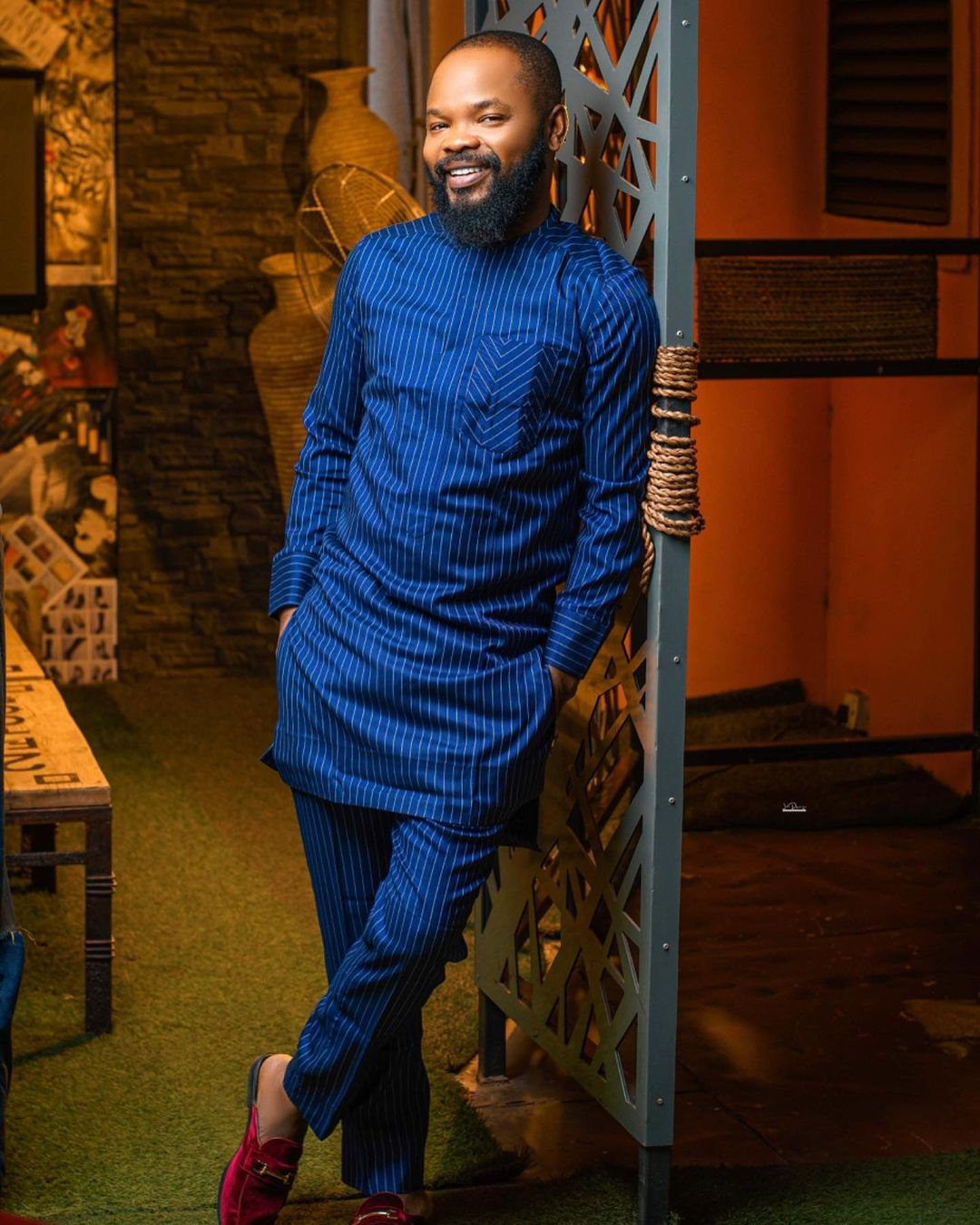 Nedu Wazobia Biography
Full Name :

Chinedu Ani Emmanuel

Nickname :

Nedu Wazobia

Date of Birth :

August 5, 1982

Place of Birth :

Kaduna State, Nigeria

Highest Qualification :

B.Sc

Occupation :

Comedian | Actor | Radio Presenter

Spouse :

Uzoamaka Ohiri (Divorced)

Net Worth :

$1 million

Social Media Handles :

Instagram: @nedu_wazobiafm
Twitter: @neduwazobia
Early Life & Education
Nedu Wazobia was born on the 5th of August, 1982, in Kaduna, which falls in the North-Central geopolitical zone of Nigeria. He had his tertiary education at Madonna University, Elele Okija, Anambra State, where he obtained a B.Sc degree in Accountancy.
Career
Nedu Wazobia started his career as an On-Air Personality (OAP) in a radio station in Jigawa State when he was observing his National Youth Service Corps (NYSC). He returned to Abuja to work as a site manager, a time he later labeled as unfulfilling. He traveled to Lagos to pursue his lifelong passion of being a broadcaster and entertainer after serving as a site manager for two years.
Personal Life
In 2013, Nedu wed Uzoamaka Ohiri, but their union ended in divorce in 2018. There are three kids total between the divorcing parents. Nedu asserted that his marriage was ended, but his estranged wife disagreed and pressed him to show the divorce documents.
Filmography
Chief Daddy 2: Going for Broke
2018: Flatmates
2018: Chief Daddy
2018: Boss of All Bosses
2018: King of Boys
2017: Who Cheats More
2017: Meet the In-Laws
2017: Isoken
Controversy
DNA Controversy
On Friday, September 3, 2021, Ohiri accused Nedu of domestic abuse. A few weeks after having their child via C-section delivery, she accused Nedu of hitting her. Nedu reacted to his wife's accusations on September 4, 2021, and said he had never physically abused her. Later, Nedu would refute her statements, claiming that their union had many problems. "Our marriage was beset with a lot of troubles," he stated. One of them was her ongoing infidelity, which prompted me to run a paternity test on our children and discover that, despite the fact that our first son was born during the time we were married, he is not my biological son.
He also provided a copy of the DNA test results from a forensic lab in Toronto, Canada called Viaguard Accu-metrics, to back up his claims. While Uzoamaka had claimed that she had not betrayed Nedu during their short union, she did add that she had not given birth to her ex-child husband on purpose. Even though she was unaware of it, Uzoamaka said that she was already carrying her ex's child before she married Nedu.
After her previous relationship ended, Uzoamaka allegedly wanted to get to know Nedu. They later got married while she was pregnant, unaware that he wasn't the cause of the pregnancy. Everybody could see that she was pregnant at the wedding. She claimed that their marriage's breakdown was primarily due to a lack of effective communication. She claimed that domestic abuse had been a problem in their marriage and that their final divorce had nothing to do with the results of the DNA test.
Endorsement Deals.
Nedu is a brand ambassador to many popular multinational brands such as MTN, Fidelity Bank, Quickteller, Sun Lottery, and so on.
Net Worth
Nedu Wazobia is rated as one of the most influential comedians in Nigeria. He is also a renowned and well-known on-air personality and broadcast journalist, which has made him gather wealth. According to the analysis made from sources online, Nedu Wazobia's net worth is estimated at $1 million.
Social Media Handles
Nedu Wazobia is very active on social media platforms, especially on Instagram where he has a verified account with over 2.7 million followers. On Twitter also, he has over 23,500 followers. You can follow him through the following handles.
Instagram: @nedu_wazobiafm
Twitter: @neduwazobia