Onika Tanya Maraj-Petty (born December 8, 1982), also known by her stage name Nicki Minaj, was born in Trinidad and now resides in the US. She is renowned for her diverse musical taste, dynamic rapping style, alter personas, and accents. Her strong demeanor, which included colorful wigs and provocative attire, complimented her music.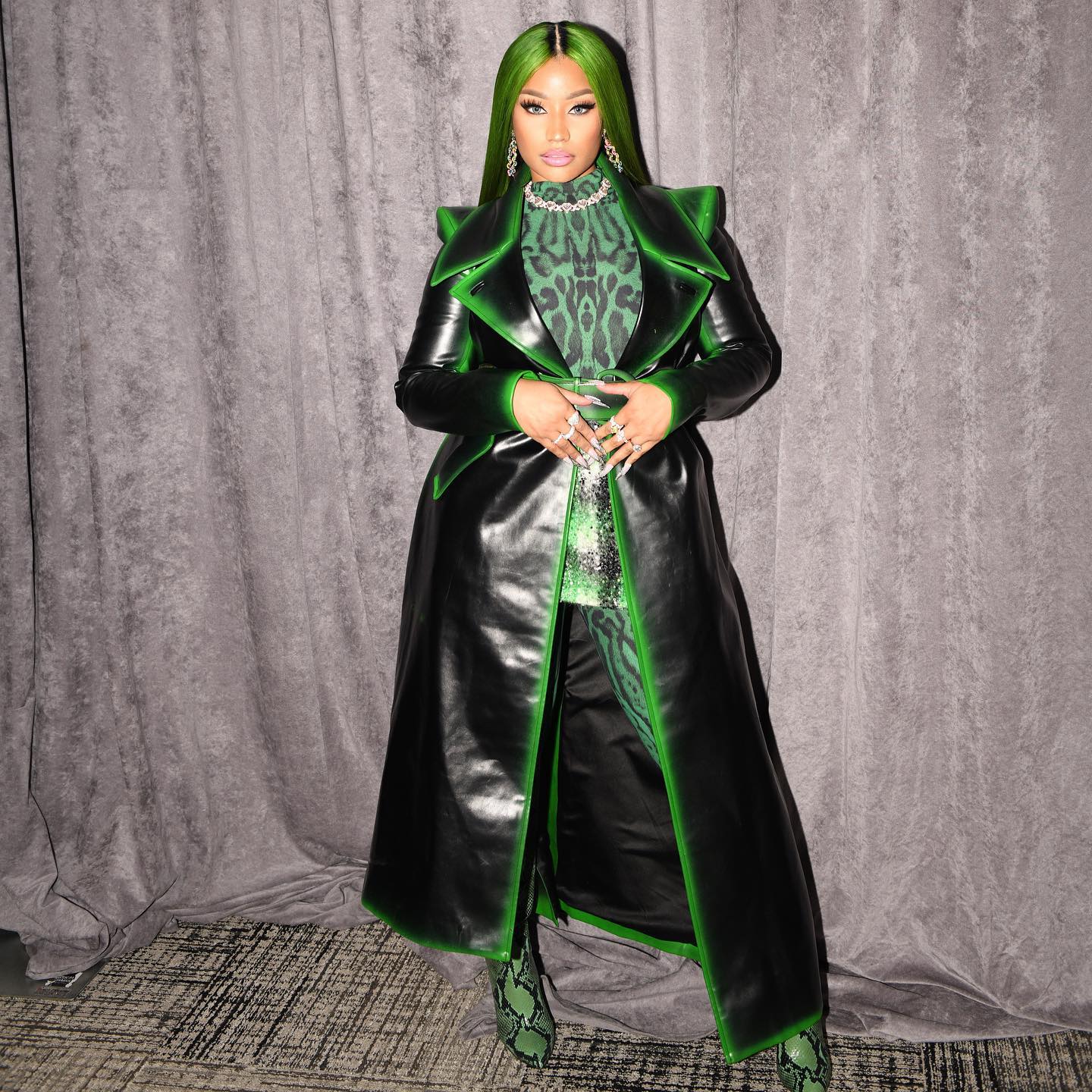 Nicki Minaj Biography
Full Name :
Onika Tanya Maraj
Date of Birth :
December 8, 1982
Place of Birth :
Saint James, Port of Spain, Trinidad and Tobago
Occupation :
Rapper | Singer | Songwriter | Actress
Years Active :
2004–present
Social Media Handles :
Instagram: @justinbieber
Twitter: @justinbieber
Early Life & Education
Nicki Minaj was born on December 8, 1982, in the Saint James district of Port of Spain, Trinidad and Tobago. Robert Maraj, a financial executive and sometimes gospel musician of Douglas ancestry, was her father. Carol Maraj, her mother, is an Afro-Trinidadian gospel singer as well. During Minaj's formative years, Carol worked in the payroll and accounting divisions. An aggressive man with an alcohol and crack cocaine addiction, Minaj's father set fire to their home in December 1987. Her siblings include a younger sister named Ming, a younger brother named Micaiah, and an older brother named Jelani.
Minaj was raised in Saint James, Jamaica, with her grandmother and her older brother, Jelani, along with 11 other cousins. Carol Maraj, the mother of Minaj, held a number of occupations in Saint James prior to receiving her green card at the age of 24. She left Minaj and Jelani in Trinidad with their grandmother and later relocated to the Bronx in New York City to attend Monroe College. When Minaj was five years old, Carol finally purchased her own home on 147th Street in South Jamaica, Queens, and moved Minaj and Jelani in with her and their father. Minaj passed her audition to be accepted to the performing and visual arts-focused Fiorello H. LaGuardia High School of Music and Art.
Career
Music Career
In New York City, Minaj started her career as a backup singer for up-and-coming rap artists. A local record label saw her Myspace profile, which featured videos of her work. Rapper Lil Wayne eventually became aware of Minaj, and the two collaborated on a few mixtapes, the first of which, Playtime Is Over, was released in 2007. Minaj's popularity increased as additional mixtapes were published, and the following year she won Female Artist of the Year at the Underground Music Awards.
She signed a contract with Wayne's label, Young Money Entertainment, in 2009. Pink Friday (2010), her debut album with Young Money, peaked at number one on the Billboard 200 chart. It had explicit sexual content, which was typical of her records, and Minaj relished the shock factor of her art. The album's title also alluded to the singer's love of the color pink, which she exploited to name her albums and later consumer goods like the Pink Friday perfume and Pink Pill speakers.
A variety of pop songs, including the number-one single "Starships," were included on Minaj's second album, Pink Friday: Roman Reloaded, which was released in 2012. The singing competition on reality TV known as American Idol included Minaj as a judge the following year. She sparked controversy with her passionate, direct judging approach and her frequent disagreements with Mariah Carey, another judge. Nicki Minaj exited the program after one season. She also made history in 2013 by making a record-breaking 44 appearances on the Billboard Hot 100 chart, the most by a female rapper. The Pinkprint, her third studio album, was released in 2014. It was notable for having a number of breakup songs, including "Anaconda," a return to her earlier rap style. The 2018 album Queen features collaborations with artists like Eminem and the Weeknd.
Acting Career
In addition to singing, Minaj occasionally performed in films. Two of her credits are The Other Woman (2014) and Barbershop: The Next Cut (2016). She provided voices for the animated films The Angry Birds Movie 2 and Ice Age: Continental Drift (2012).
Personal Life
Minaj and Petty got married in October 2019. She revealed that she was expecting a child in July 2020. On September 30, 2020, Minaj and Petty welcomed their son as their first child. Meek Mill and Safaree Samuels, both rappers, were once Minaj's boyfriends. Early in 2017, she split up with the rapper Meek Mill.
Discography
2018: Queen
2014: The Pinkprint
2012: Pink Friday: Roman Reloaded
2010: Pink Friday
Filmography
2019: The Angry Birds Movie 2
2016: Barbershop: The Next Cut
2014: The Other Woman
2012: Ice Age: Continental Drift
Achievements
Eight American Music Awards, twelve BET Awards, seven BET Hip Hop Awards, four Billboard Music Awards, five MTV Video Music Awards, six MTV Europe Music Awards, two People's Choice Awards, one Soul Train Music Award, and four Teen Choice Awards are just a few of the many honors Minaj has received. A total of 10 Grammy Award nominations have been given to Minaj. In 2010, she and Ludacris were nominated for a Grammy for "Best Rap Performance by a Duo or Group ("My Chick Bad")". Minaj was nominated for three awards in 2012, including Best New Artist and Best Rap Album.
She was nominated twice for "Best Rap Album" in 2014. He has won the MTV Video Music Award for Best Hip-Hop Video and once for Best Female Video. Since the list's establishment in 2007, Minaj is the first woman to have appeared on it. Between 2011 and 2014, she made four consecutive appearances.
As the first woman to appear on MTV's Annual Hottest MC List since its debut in 2007, Minaj made history in 2010 by becoming the first female solo artist to have seven songs simultaneously charting on the Billboard Hot 100. On the Rolling Stone master ranking of the "Kings of Hip Hop," which is based on record sales and social media analytics, Minaj was rated sixth in 2011. She is the only rapper to have won the BET Award for Best Female Hip-Hop Artist seven times in a row. With 44 entries, Minaj tied Mariah Carey for seventh place among all female artists on the Billboard Hot 100 in 2013, becoming the most-charted female rapper at the time.
Most Hot 100 Entries
The top 10 hits of any female rapper are twenty-one, and six of those are solo tracks by Minaj. Minaj surpassed Aretha Franklin in 2017 for the most Hot 100 entries by a female artist, and in 2018, she became the first female artist to amass 100 entries on the chart. She held the record for the most Hot 100 entries by a female artist until Taylor Swift broke it in December 2020. She has the second-most Hot 100 entries of any female artist, just behind Swift. Nicki won the Game Changer Award from Billboard Women in Music in 2019.
Her and Karol G's joint song, "Tusa," was nominated for two Latin Grammys in 2019. After spending 25 weeks at the top of the Argentine Hot 100 singles chart, the song broke a record. With her collaboration with 6ix9ine in 2020, Minaj became the second female rapper to repeatedly chart at number one on the Hot 100. She became the second female to top the charts since Lauryn Hill in 1998. She was also the most-streamed female rapper on Spotify in that same year. The music video for "Anaconda" hit one billion views on YouTube in 2021, making it the first female rapper solo song to do so.
YouTube
Minaj is the first female rapper to have eight music videos on YouTube with more than one billion views total across all credits. She and Rihanna are the only two female singers with eight music videos that have received more than one billion views. She was included in the 2016 Time 100 list of the world's most influential people. Nicki Minaj was also depicted on one of the issue's physical covers. She was the only female rapper on Complex's list of the top ten rappers of the decade of the 2010s, where she was ranked eighth. In 2014, Complex named her the "Best Rapper Alive."
Endorsement Deals
In addition to having her own fragrance brand, she has headlined numerous endorsement deals and advertising campaigns, including those for MAC Cosmetics, Adidas Originals, and Pepsi. She owns stock in the streaming service Tidal.
Net Worth
Nicki Minaj is one of the best-selling music artists, with 100 million records sold worldwide. According to the analysis made from different sources online, Nicki Minaj has an estimated net worth of $130 million.
Social Media Handles
Nicki Minaj is very active on social media platforms, most especially Instagram and Twitter, where she has a verified account with 207 million and 27.7 million followers, respectively, as of the time of this write-up. You can follow him through the following social media handles:
Instagram: @justinbieber
Twitter: @justinbieber