The full name of Nigga Raw is Okechuukwu Edwrads Ukeje. He is a Nigerian rapper, singer, songwriter, stage performer, model, and actor. Recently, he changed his nickname from Nigga Raw to Mr. Raw. He is one of the fronts of Afrohighlife. He used to rap in the Igbo language.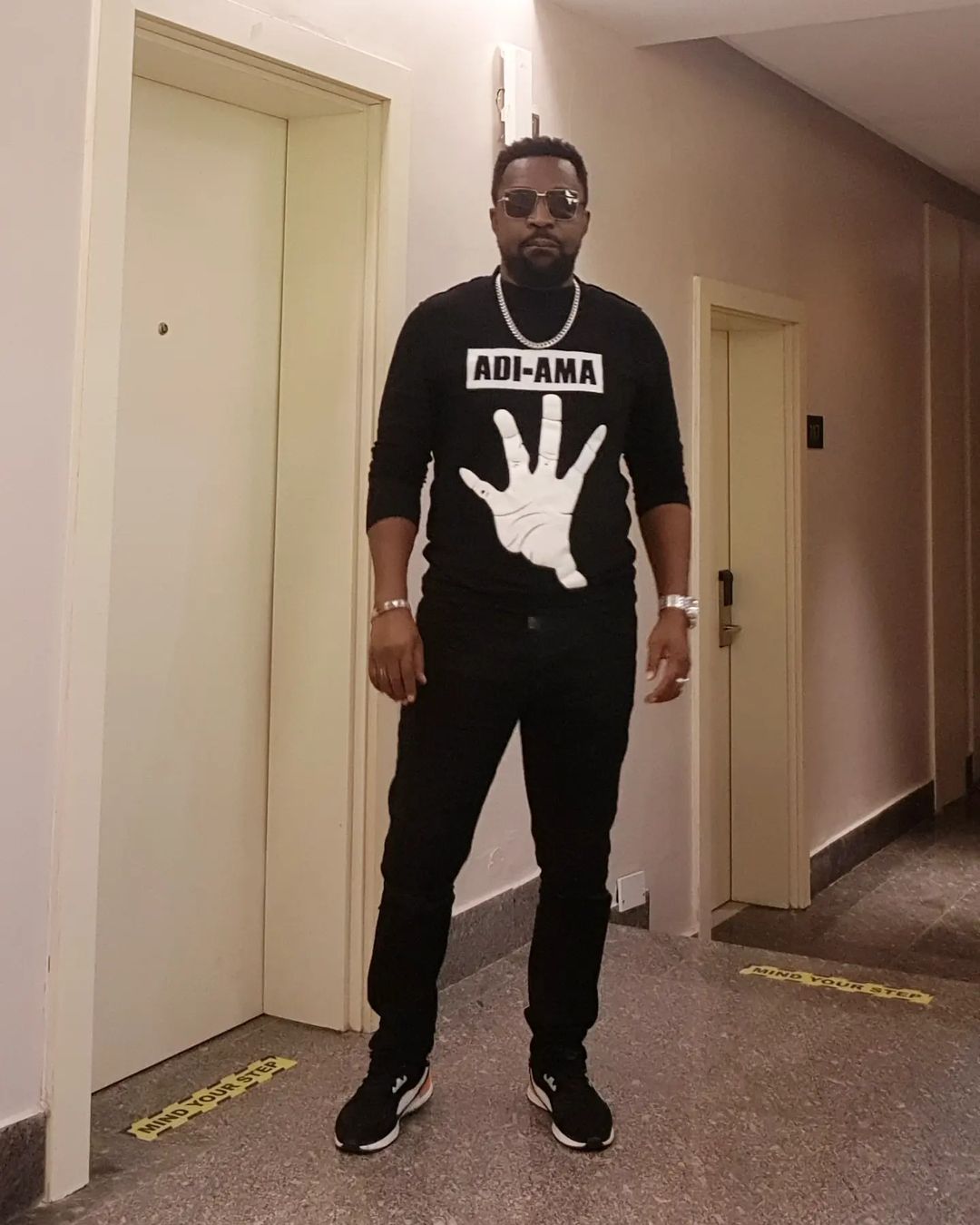 Nigga Raw Biography
Full Name

Okechuukwu Edwrads Ukeje

Nickname

Nigga Raw | Mr. Raw

Date of Birth

November 1st, 1975

Place of Birth

Abia State, Nigeria

Highest Qualification

HND

Occupation

Rapper | Singer | Songwriter | Model | Actor

Net Worth

$3 million

Social Media Handles

Instagram: @talk2raw
Twitter: @RawNwanne
Early Life & Education
Nigga Raw was born on the 1st of November, 1975, in Egungu State, which falls in the South Eastern part of Nigeria. He grew up in Enugu State. Nigga Raw hails from Ebem Ohafia, a small town in Abia State. He had her primary school education in Robinson Primary School in Enugu State, where he obtained his Primary School certificate. He went further to Awkunanaw Boys Secondary School in Achara Layout, Enugu State, for his secondary school education, and later obtained his West African Senior School Certificate.
Nigga Raw attended the Institute of Management and Technology (IMT) in Enugu after completing his secondary schooling. In IMT, he earned a Higher National Diploma (HND) in Business Administration Management.
Career
Nigga Raw began rapping while still a student of the Awkunanaw Boys during his secondary school years. He began his professional music career in 2001 after finishing his tertiary studies. He is frequently credited with being one of the creators of Igbo rap, a style that is currently popular with a large, international audience.
After releasing his top-charting singles "Obodo" and "Hip Hop Gyration," which peaked at number one on the MTV music chart and were played in several clubs, radio stations, and television stations in the late 2000s, Nigga Raw gained notoriety during that time.
His debut studio album, "Right & Wrong," which featured big singles like "Obodo" and "Hip Hop Gyration," was released on August 7th, 2005. "Everything Remains Raw," his second studio album, was released in 2007. The record gained a ton of playing in bars, on radio, and on television, opening the door for upcoming artists in the genre.
His third studio album, "End of Discussion," which he published in 2010, had the popular song "O! Chukwu," which was massively played in Nigeria. He earned the Best Afro Hip Hop Video of the Year prize at the Nigeria Music Video Awards in 2010 with the music video for the popular song "O! Chukwu."
With multiple hit singles blasting over the airwaves, Nigga Raw's fourth debut studio album, "The Greatest," was released in 2012. Nigga Raw is most known as a solo performer, but he has also worked with many other well-known musicians, including Flavour, Duncan Mighty, Phyno, Illbliss, 2Face Idibia, Hype MC, Slow Dogg, Slim Brown, and Wizkid.
Personal Life
Nigga Raw's personal life is not much revealed online, but he is known to be married and has kids.
Discography
Studio albums
2012 The Greatest
2010 End of Discussion
2007 Everything Remains Raw
2005 Right & Wrong
Awards & Nominations
The Nigerian Music Video Awards' Best Afro Hip Hop Video of the Year, the Headies Awards' Next Rated Artiste, the Nigerian Entertainment Awards' Best Collaboration of the Year, and the Nigerian Music Video Awards Best African Indigenous Rapper are just a few of the awards Nigga Raw has won for his music career.
Impact and Influence
Numerous newspapers have referred to him as Nigeria's top native rapper. He was the one who had an impact on top Nigerian indigenous rappers who rap in the Igbo language, such as Phyno, Ibliss, Hype MC, Slow Dogg, and others.
Net Worth
Mr. Raw is one of the most influential in the Nigerian music industry. He has an estimated net worth of $3 million.
Social Media Handles
Mr has active social media platforms. He has over 193,000 followers on Instagram, while on Twitter, he has over 32,000 followers. You can follow him through the following social media handles.
Instagram: @talk2raw
Twitter: @RawNwanne