Lukman Ebun Oloyede, who is popularly known as Olaiya Igwe, is a celebrated Nigerian actor and film producer. He is well known for his mastery in the interpretation of roles and his comical acts in Yoruba Nollywood movies.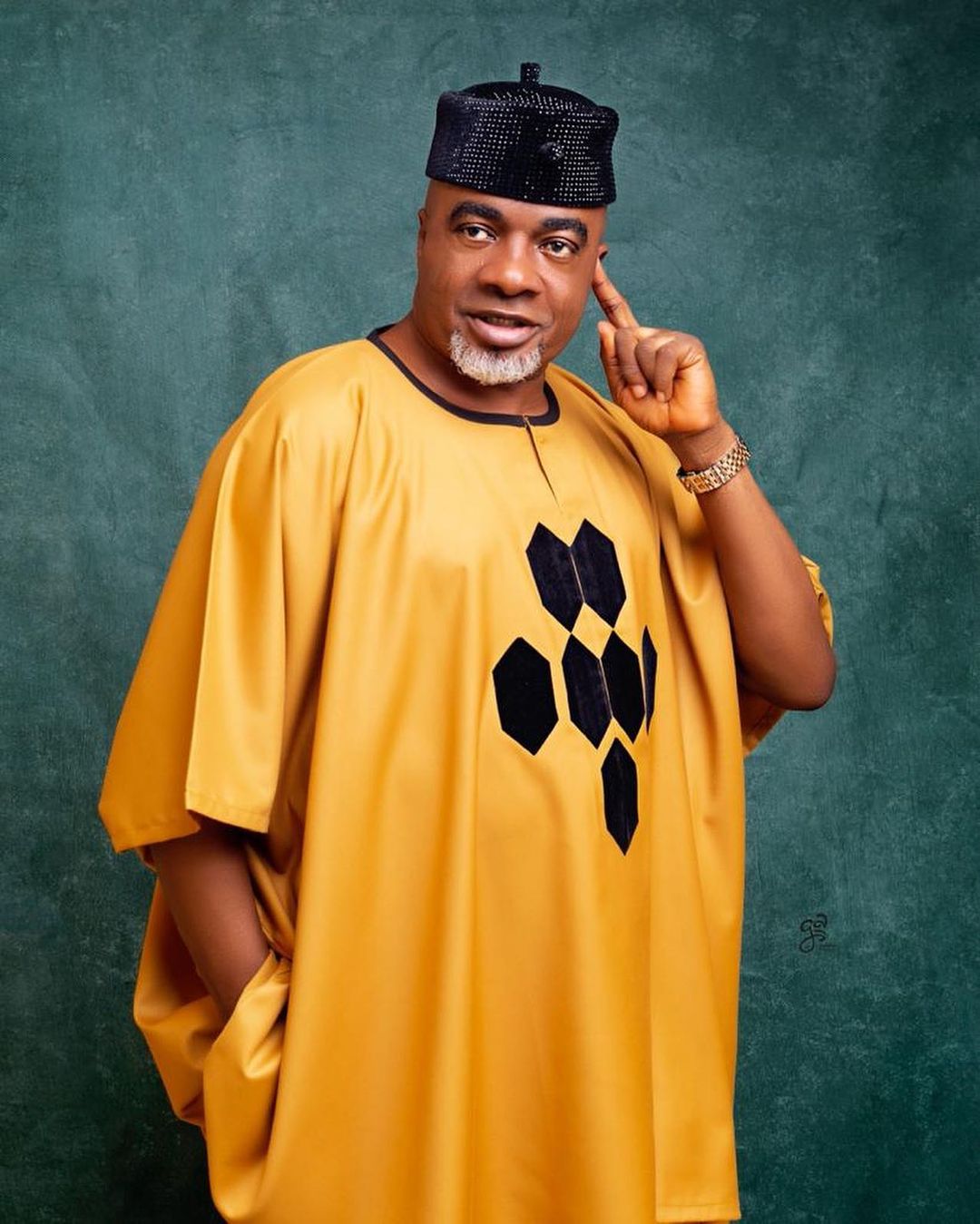 Olaiya Igwe Biography
Full Name :
Lukman Ebun Oloyede
Date of Birth :
27th of July 1957
Place of Birth :
Abeokuta, Ogun State, Nigeria
State of Origin :
Abeokuta, Ogun State, Nigeria
Social Media Handles :
Instagram: olaiyaigwefilms
Early Life and Education
Olaiya was born on the 27th of July 1957 in Kenta, Oke-Ejigbo, Abeokuta, Ogun State, Nigeria. He attended St. Judes Primary School in Abeokuta and Premier Grammar School for his secondary schooling in Ojere, Abeokuta. He later proceeded to the Moshood Abiola Polytechnic, where he studied mass communication.
Career
Oloyede was motivated to pursue acting after seeing the late Adeyemi Afolayan's movie "Maaramo." It was as if he had never seen a movie star with tribal markings. He behaved well without paying attention to the tribal marks on his face. He made the decision to pursue a career in theatre at that point.
Olaiya Igwe, as she is affectionately known, began performing in the 1970s after joining the Musbau Shodimu Theatre Organisation in Abeokuta. In movies like Ololade (Mr Money), Iru Esin, Kosi Tabi Sugbon, Baale Oko ilu, and Son, he had a starring role. He also appears in the well-liked Africa Magic TV show, Awon Aladun De.
He has featured in various movies alongside top actors like Odunlade Adekola, Bimbo Ademoye, and Iyabo Ojo, among others.
Personal Life
Ridwan Oloyede, the son of Olaiya Igwe, is a musician chasing his dreams in New York. He reportedly has a mansion in Ogun state, the city where he was raised.
Olaiya is married, and his marriage is blessed with children.
Olaiya Tribal Marks
Olaiya disapproved of his tribal marks and claimed that due to the tribal marks, he would not have been able to play professionally if he were a footballer.
In an interview with City People, the actor expressed shame over the tribal markings on his face. Olaiya highlighted the Alaafin of Oyo as an example when he discussed how he had come to appreciate his tribe's markings; he claimed that the Oyo king had tribal markings that were appropriate for him.
He added that because it is not a part of our custom, the grandchildren of Alaafin of Oyo do not have any tribal markings. He stated that several African tribes, especially those in Nigeria, brand distinctive marks on their natives in order to identify them. Many people, however, have come to regret having these marks on their bodies because they are vulnerable to bullying, embarrassment, and lack of confidence, among other things, as a result.
MC Oluomo's Car Gift
In a post on Instatory by King_Westt, Oluomo's son, on the 11th of August 2022, he captioned the post, "My dad surprised actor Olaiya with a new Benz. It's good to be good. See how he pushed him. When you are loyal, you will always get what belongs to you. " Nigerians were surprised to see the veteran actor prostrating and rolling on the floor in appreciation of the GLK350 Mercedes Benz gift from Musiliu Akinsanya, a.k.a. MC Oluomo, the chairman of the Lagos State Park and Garages Management.
Movies
He has starred in several movies, some of which are:
Ololade (Mr Money)
Irun Esin
Kosi tabi Sugbon
Baale oko ilu
Oga Olopa
Abela Pupa
Posi Alaye
Aye Olorogun
Ito funfun
Boya lemo
Okan lomo
Ologbon meji
Sababi
Obi omo
Sunmi bare
Ajoke Point One
Ogbologbo
Fila Daddy
Aye Olorogun
Olorun Esan
Eni eleni
Awards and Nominations
City People Movie Award for Comic Actor of the Year (Yoruba).
Net Worth
Olaiya has an estimated net worth of $750,000.
Social Media Handles
Instagram: olaiyaigwefilms