Oyo is a historic town in Oyo State, in the southwestern region of Nigeria. It was created in the 1830s as the capital of the Oyo Kingdom, and its people called it "New Oyo," known as the "Oyo Atiba," to distinguish it from the former city to the north, which used to be the "Old Oyo" (Oyo-Ile), which was abandoned due to war rumours.
The Yoruba people make up the majority of the population in Oyo town, and His Imperial Majesty, Alaafin of Oyo, is the monarch and the supreme head of the Oyo Empire. Meanwhile, some of the historical places and warriors of the old Oyo empire have become the pride of the Oyo kingdom, and they are also what make up the eulogy of the Oyo people.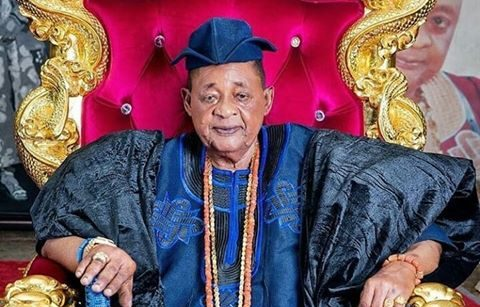 The main market in the city is Akesan or kèsán market, also known as Oja Oba (King's market) or Akesan Baale Oja (Chief of Market), which is located near the Alaafin's Palace. The market is open every day, unlike the other marketplaces, such as the Ajegunle market, Irepodun market, Omo-Oba market, and Iware market, which are open every five days, including the Sabo market, which is five days a week.
Oriki Oyo
A ki rọ' ba fin la lẹ de Ọyo
O ya ẹ jẹ a lo ree ki Alaafin
Ọmọ a jowu yọ kọ lẹnu
A bi Ila tọ-tọ lẹhin
Pan-du-ku bi soo ro
Ibi ti wọn ti ni ki Olowo gbowo
Ki Iwọfa sọ tọ wọ rẹ nu,
Ṣe ko le ba di' ja, ko le ba di apọn
Ki Ọba Alade le ri n jẹ,
Ọyọ mọ l' afin Ojo pa Ṣẹkẹrẹ, ọmọ Atiba
Babalawo lo d' fa, pe ibiti ilẹ gbe yọ ni aye wọn,
Ọyọ ode oni,ni Agọ-Oja, Ọba lo tun tẹ, laye Atiba Ọba,
Adebinpe O Sakẹkẹ, Adebinpe, eji ọgbọrọ, Alade lẹyẹ Akande,
Ọba, aji bo 'yinbo se le ri,
Ọba taa ri, taa ka po la po, taa kọ fa, lọ fa,
Taa ka pata,lo ri Apata, Bẹmbẹ n ro, imulẹ lẹhin agbara,
Ọdọfin ijaye,o jẹ du ro de la kanlu, ọmọ a ja ni lẹ ran gan-gan,
Eji ọgbọrọ,Alaafin Atiba, Ọba lo ko wo jẹ, Ko to do ri Ọba to wa lo ye,
A ji se bi Ọyọlaa ri, Ọyọ O jẹ se bi baba eni kan-kan
Pin ni si lọ 'mọ Erin t' n fọ la ya 'gi,
Ọyọ lo ni ka rin, ka san pa, ka gbẹsẹ, ko yẹ yan,
Oko ala kẹ, ọmọa fo ko ra lu, t' wọn o ba mọ Erin,
Se wọn o gbọ'hun Erin ni,
A ji sọ la, ọmọa jo wu yọ kọ lẹ nu.