Olumide Edwards Adegbulu, also known as Mr Yahooze, or his stage name, Olu Maintain is a Nigerian musician and producer. He and his cousin, Tolu Ogunniyi,  Adeboye Bammeke, a.k.a. Big Bamo co-founded the musical group known as Maintain. The group put out six albums between 1998 and 2004 and had hits with "I Catch a Cold," "Domitila," and "Alo" before disbanding in 2004.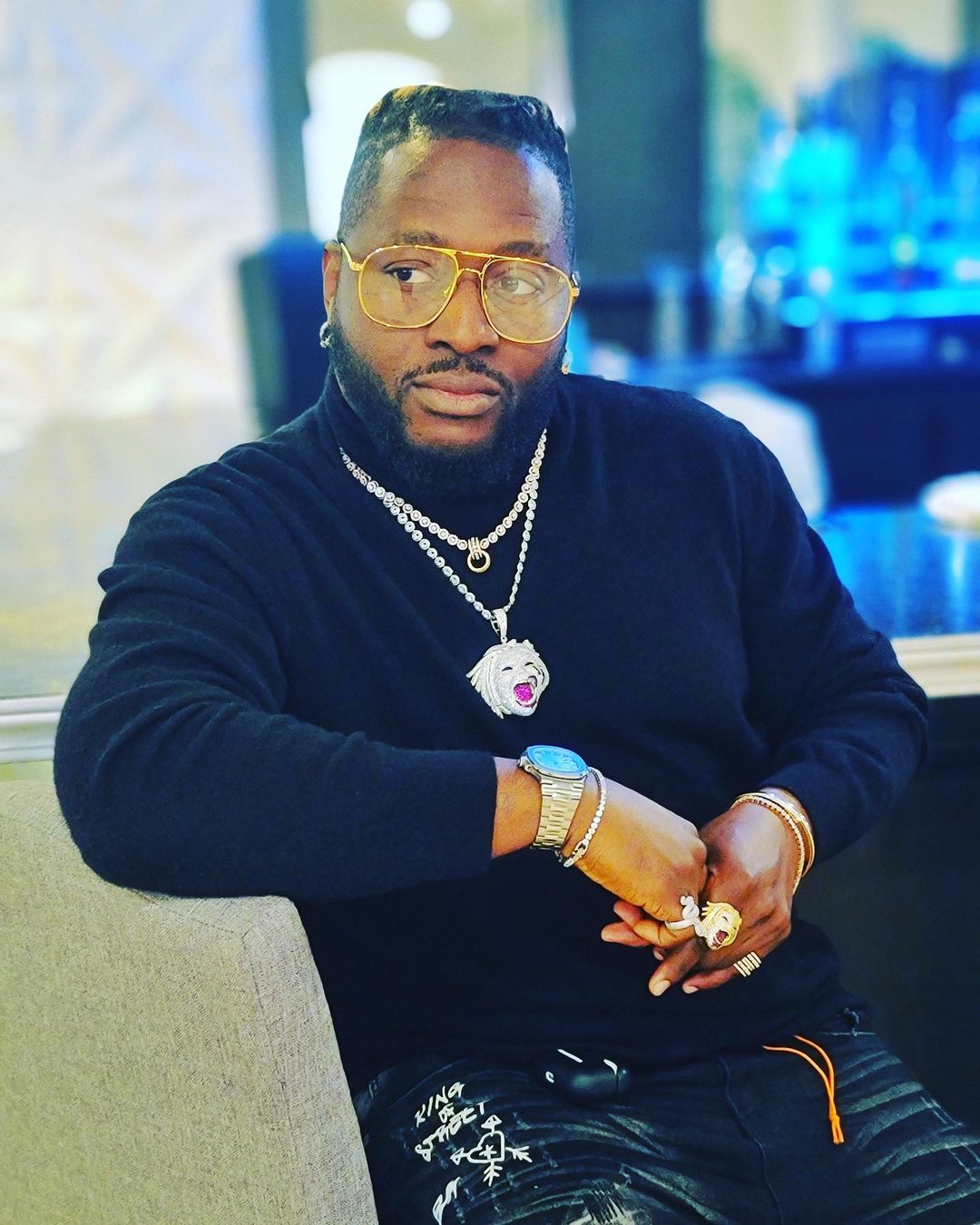 Olu Maintain Biography
Full Name

Olumide Edwards Adegbulu

Stage Name

Olu Maintain

Date of Birth

July 19, 1976

Genres

Afrobeat, Afropop, Reggae

Occupation

Singer, Producer

Active Years

1997–present

Record Label

Kentro World

Net Worth

$1 million

Social Media Handle

Instagram: mrolumaintain
Twitter: @MrOluMaintain
Early Life and Education
Olu Maintain was born on July 19, 1976, in Lagos State, Nigeria, although he was originally from Ondo State in southwest Nigeria. His mother is a nurse and his father a doctor, all of whom work in the medical field.
He had his primary and secondary school education in Lagos State. He graduated with a diploma in accounting from The Polytechnic, Ibadan, in 2001.
Career
Olu Maintain began his music career in 1997 while still a student at The Polytechnic, Ibadan. The same year, he released his first album, Domitila. The music was aired in October 1998. Olu gained notoriety in May 2007 with the release of the popular song "Yahooze(2007)" from his debut studio album, and a follow-up album, Maintain Reloaded (2008). The song satirises internet fraud and extravagant spending. In the song "Kowonje," Big Bamo was a featured artist.
At the Nigeria Entertainment Awards, "Yahooze" won the Hottest Single of the Year award. Olu Maintain's song "Yahooze" served as an open endorsement of internet fraud and extravagant spending by an "A list" musician that has since become a standard in the Nigerian music industry. In 2008, he performed "Yahooze" in London's Royal Albert Hall while inviting former US Secretary of State Colin Powell to the stage.
His album, "With All Due Respect," had the number-one single "What a Man Can Do" featuring Kentro World was released on July 27, 2009. He released the track "Nawti" in January 2012, and at the Nigeria Music Video Awards, it won the Best Video of the Year and Best Reggae/Dancehall Video categories.
On January 4, 2013, he released two songs, "Hypnotise Me" (with Olivia and 50 Cent) and "Oya Dancia" (featuring Fatman Scoop). He also went on to release other songs like Cinderella (2015), Excuse My French (April 2016) and Olu in Brazil (2017).
Personal Life
Olu Maintain is currently not known to be married. He dismissed rumours that he and Wendy had a covert wedding in 2013, which surfaced at the time. He met her in Los Angeles, California, but they later went on their separate ways.
Olu is known to live a life of affluence and luxury. The socialite gifted his manager, Jason Oluwayomi Amusa, a brand-new automobile in October 2016 as a birthday present.
Discography
Albums
Yahooze (2007)
Maintain Reloaded (2008)
Olu Maintain (2017)
Songs
Some selected songs of Olu Maintain are the following:
Lady
Hypnotize Me
Excuse my french
Catch Cold
Hallelujah
Kentro World
Nawti
Awards and Nominations
Hottest Single of the Year at the Nigeria Entertainment Awards in 2008
Nigeria Entertainment Awards for Best Video of the Year at the Nigerian Music Video Awards in 2012
Best Reggae/Dancehall Video of the Year at the Nigerian Music Video Awards in 2012
City People Movie Special Recognition Award (2016)
Net Worth
Olu maintain keeps maintaining his luxury lifestyle and his net worth is estimated to be $1 million.
Social Media Handle
Instagram: mrolumaintain
Twitter: @MrOluMaintain