The Yoruba people, as part of their respect for cultural values and heritage, have continued to sustain them by imbibing some old ethics and activities into the modern world. For instance, in Ibadan, the method of choosing a king has remained the same from the 16th century to date, and there has not been any conflict or challenges that would force a change in the kingship system.
As a result of this, the Yoruba people from one generation to another have been noted for their beautiful and remarkable customs and traditions. Some of the activities that cannot be abandoned in the Yoruba lineage include; Egungun, oriki, songs, and language, among others.
Among the Yoruba tribes, Ibadan has the richest heritage, which is evident in their eulogy. Ibadan indigenes are noted for being hardworking and fun-loving, with a thriving nightlife. They, in particular, have a rich history and culture, making them one of Yoruba land's and Nigeria's most popular tribes.
In this piece, I will be exploring the history of the art of oriki (eulogy) in Ile Ibadan.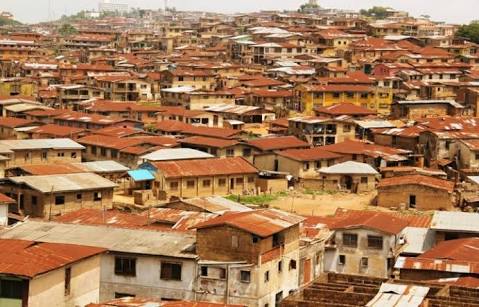 History that make up Oriki Ibadan
Ibadan is the city of great warriors, and the town of Ogunmola, Ibikunle, Ajayi, and Ojo. When Ibadan is mentioned, Efunsetan, the legendary woman, comes to mind. The kind woman who became evil due to a natural occurrence. But in every aspect, she was a true mother. A lady who exudes the self-assurance of a man. However, the death of her sole child tipped the scales in her long history of good deeds.
Ibadan is the birthplace of "Are Latoosa." Also, the renowned field marshal named "Are Ona Kakanfo," who in the past toiled in the face of conflict. Latoosa was a mighty warrior, fearless in combat and wise in command. The Kiriji War's history cannot be complete without Latoosa.
Ibadan, who takes pride in her gallant ones' successes and losses. Ibadan learns from her forefathers' mistakes. According to Ibadan history, if you know the end of Basorun Gaa, you will desist from evil. Ibadan is a city that stands up against evil, and it has its own dialect. They pronounce "chicken" as 'shikin," "chair" ass "seer," and "show" as "sow."
Ibadan is known for its masquerades. Masquerades are highly valued in this community. The most common masquerade is the Ologbojo, a masquerade enthusiast. You will always see the masquerade's calabash in front of the Ologbojo. Also, you will always see many masquerades to the left of Ologbojo. And according to history, masquerades are only allowed to be played with by children born in the Oje's compound.
Oriki Ibadan
Ibadan mesi Ogo, nile Oluyole.
Ilu Ogunmola, olodogbo keri loju ogun.
Ilu Ibikunle alagbala jaya-jaya.
Ilu Ajayi, o gbori Efon se filafila.
Ilu Latosa, Aare-ona kakanfo.
Ibadan Omo ajoro sun,
Omo a je Igbin yoo, fi ikarahun fo ri mu.
Ibadan maja-maja bii tojo kin-in-ni,
eyi too ja aladuugbo gbogbo logun,
Ibadan ki ba ni s'ore ai mu ni lo s'ogun.
Ija igboro ni ija ti gbogbo Ibadan
Omo agbo sasa mo sa
Omo agbo yaya mo ya
Oke gulutu igbo tin won tin bo osabari
Igbo suru tin baba yin tin bo olokun
Olokun adigere
Osabari okoja
Ojo toba di ojo oja eje ka ranse si osabari
Lojo to ba je ojo ere eje ka ranse pe olokun
Agbo dudu ni baba yin fin bo osabari
Ewure dudu ni baba yin fin bo olokun
Ibadan mari ma kogun
Ibadan Omo a je Igbin je ikarahun
Omo afi ikarahun fo ri mu.
Ibadan maja-maja bii tojo kin-in-ni,
eyi too ja aladuugbo gbogbo logun,
Ibadan ki ba ni s'ore ai mu ni lo s'ogun.
Ibadan Kure.
Ibadan beere ki o too wo o,
Ni bi Olè gbe n jare Olohun.
B'Ibadan ti n gbonile bee lo n gba Ajoji.
Eleyele lomi ti teru-tomo 'Layipo n mu.
Asejire lomi abumu-buwe nile Ibadan.
A ki waye ka maa larun kan lara, Ija igboro larun Ibadan.