Peter Gregory Obi is a Nigerian politician and businessman who was nominated as the People's Democratic Party's (PDP) vice presidential candidate in the 2019 presidential election. He served as governor of Anambra State from 17 March 2006 to 2 November 2006. He was impeached from the 9th of February 2007 to the 29th of May 2007, when his impeachment was overturned. During the governor elections on February 6, 2010, he was re-elected to a second term in office. He is also a presidential candidate in Nigeria's presidential election in 2023.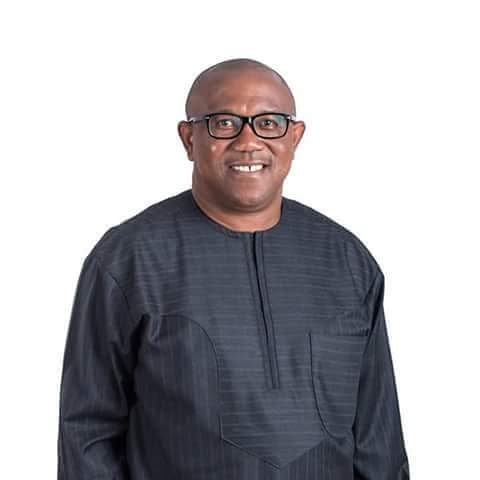 Peter Obi Biography
Full Name :
Peter Gregory Obi
Date of Birth :
July 19, 1961
Place of Birth :
Anambra State, Nigeria
Higher Qualification :
B.A (Hons) in philosophy
Occupation :
Politician | Businessman
Spouse :
Margaret Brownson Usen
Early Life & Education
Peter Obi was born in Onitsha, Anambra, on July 19, 1961. He is the fourth son of a devout Catholic and an entrepreneur mother and father, who ran a popular supermarket in Onitsha. He completed his senior school education at Onitsha's prestigious Christ the King College. In 1980, he enrolled at the University of Nigeria, Nsukka, one of Nigeria's first generation universities, and graduated in 1984 with a B.A (Hons) in philosophy.
Peter Obi studied at Lagos Business School in Nigeria, Harvard Business School in Boston, Massachusetts, where he completed two programs, London School of Economics, Columbia Southwest School in New York, New York, USA, and the Institute for Management Development in Switzerland, where he earned two certificates in Senior Executive Program and Chief Executive Officers Program. He also studied at the Kellogg Graduate School of Management in the United States, the Said Business School at Oxford University, and the George Business School at Cambridge University.
Career
Pre-politics
Before entering politics, Peter Obi worked as a businessman and dealer. He began his career as a trader after being born into a trading family before moving into the corporate world. He held positions of leadership in a number of private businesses. Next International Nigeria Ltd, Chairman, and Director of Guardian Express Mortgage Bank Ltd, Guardian Express Bank Plc, Future View Securities Ltd, Paymaster Nigeria Ltd, Chams Nigeria Ltd, Data Corp Ltd, and Card Centre Ltd are just a few of the firms he has worked with. He was Fidelity Bank Plc's youngest chairman.
Politics
In 2003, Peter Obi ran for governor of Anambra State as a candidate for the All Progressives Grand Alliance (APGA), but the Independent National Electoral Commission (INEC) certified Chris Ngige of the People's Democratic Party as the winner.
On March 15, 2006, the Court of Appeal overturned Ngige's victory after nearly three years of a lawsuit. On March 17, 2006, Obi was sworn in as the governor of the state. He was impeached by the state house of assembly on November 2, 2006, after only seven months in office, and was replaced the next day by Virginia Etiaba, his deputy, who became Nigeria's first female governor. Obi successfully appealed his impeachment and was re-instated as governor by the Court of Appeal in Enugu on February 9, 2007. Following the court verdict, Etiaba returned power to him.
Obi departed from the government on May 29, 2007, after Andy Uba won the general elections. Obi went back to court, this time claiming that the four-year term he had won in the 2003 elections only began to run in March 2006, when he took office. Obi's claim was upheld by the Supreme Court of Nigeria on June 14, 2007, and Obi was reinstated in office. The election of Obi's successor, Andy Uba, was invalidated by the Supreme Court on April 14, 2007, on the grounds that Obi's four-year mandate should have been uninterrupted until March 2010.
Peter Obi was proclaimed the winner of the 2010 Anambra State gubernatorial election by the Independent National Electoral Commission (INEC), defeating Professor Charles Chukwuma Soludo, former governor of the Central Bank of Nigeria. Governor Obi was re-elected for a fourth term as governor of Anambra State as a result of this election triumph. On March 17, 2014, Peter Obi completed his second tenure as governor and handed over the reins to Willie Obiano. President Goodluck Jonathan selected Peter Obi as head of the Nigerian Security and Exchange Commission following the 2015 general election (SEC).
On October 12, 2018, Peter Obi was announced as Atiku Abubakar's running mate in the Peoples Democratic Party's presidential election campaign in Nigeria. His political party came second. Peter Obi announced his desire to run for President of Nigeria on the Peoples Democratic Party platform on March 24, 2022.
On May 24, Peter Obi resigned his membership in the Peoples Democratic Party in a letter to the party's leadership. Obi feared being humiliated at the party's presidential primaries, according to the article. Mr. Obi verified the report to the newspaper, claiming that he was being pursued by a gang.
Personal life
Obi and Margaret Brownson Usen married in 1992 and have two children together.
Awards & Prizes
| Year | Award / Prizes | Event / Awader | Result |
| --- | --- | --- | --- |
| 2015 | Golden Jubilee Award | Catholic Diocese of Onitsha | Won |
| 2014 | Golden Merit Award | Nigerian Library Association | Won |
| 2014 | Most Outstanding Igbo Man of the Decade | Champion Newspaper | Won |
| 2014 | Award for Outstanding Example in Leadership and Governance | The Voice Newspaper | Won |
| 2013 | Man of the Year | Silverbird | Won |
| 2012 | Man of the Year | Business Hallmark Newspaper | Won |
| 2012 | Golden Award on Prudence | Methodist Church of Nigeria | Won |
| 2012 | Leadership and Good Governance Award | Ezeife Leadership Foundation | Won |
| 2012 | Best Performing Governor on Immunization in South-East Nigeria | Bill & Melinda Gates Foundation | Won |
| 2011 | Zik Leadership Prize | Zik | Won |
| 2010 | Governor of the Year | West Africa ICT Development Award | Won |
| 2009 | Nigeria's Most Trustworthy Governor | Champion Newspaper | Won |
| 2009 | Most Prudent Governor in Nigeria | Thisday Newspaper | Won |
| 2007 | Man of the Year | Sun Newspaper | Won |
Net Worth
Peter Obi is a successful businessman as well as a wealthy politician. Before entering politics, he worked in the corporate world for a while. He has an estimated net worth of about $10 million.