Bolatito Rachel Olorunrinu Oduala famously known as Savvy Rinu in the media space, is the project director of HuBNGR, a platform that assists victims of state violence and police brutality in Nigeria. She is also an advocate for human rights, a leader in her community, and a community influencer who focuses mainly on issues of equity, justice, and community improvement. She was a famous face in the notorious #EndSARS movement.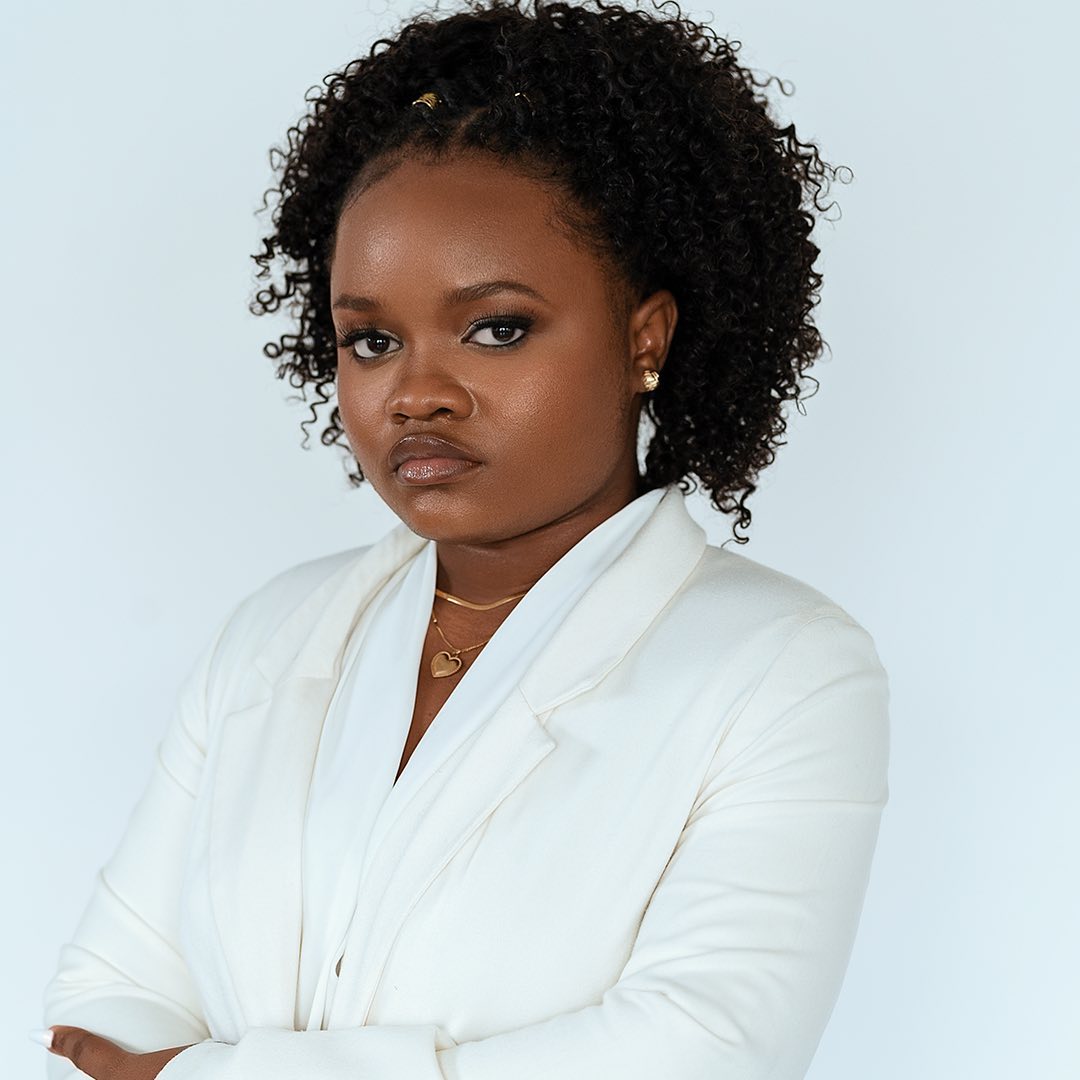 Rinu Oduala Biography
Full Name

Bolatito Rachel Olorunrinu Oduala

Popular Name

Rinu Oduala

Nick Name

Savvy Rinu

Date Of Birth

November 1, 1998

Occupation

Human Rights Defender and Project Director, HubNGR

Place Of Birth

Lagos State, Nigeria.

State Of Origin

Lagos State, Nigeria

Net Worth

Unknown

Contacts

Instagram: @SavvyRinu
Twitter: @SavvyRinu
Email: rinuoduala@gmail.com
Early Life and Education
Rinu Oduala was born on November 1, 1998, and raised in Lagos, Nigeria. She had her primary and secondary school education in Lagos State. In 2014, she proceeded to Moshood Abiola Polytechnic for a National Diploma in Science Laboratory Technology and graduated in 2016. In 2017, she later studied chemistry at Lagos State University, Nigeria.
Career
Rinu Oduala is the founder of Savvy Reach, a business that specialises in digital marketing, PR and management, media and communications, among other marketing specialisations. She is a director at "The Savvy Clothes" and she is a brand strategist and influencer. She is the Project Director for HubNGR and the Executive Director, E.D of the Marigold RO FDN. Rinu is also a digital influencer at ICFJ Knight Cohort, the director of Coconut Head Media, and a mentor at Dweebs Global.
She is the recipient of the Woman of the Year and HerEconomy 2022 Awards and has been shortlisted for the Activist Prize for Advocacy at the Future Awards Africa. She is a nominee for the CAHR Aminu Kano award for leadership; the LLA's 2021 #100 Most Inspiring Women in Nigeria; the NBC Washington 31 Women Making a Positive Impact in Africa; the Royal African Young Leadership Award, 2022; the 2020 100 Most Influential Nigerians; the BBC Nigerian Women Leading the Fight for Change; the BBC Africa's Influential Women of 2020; and the UN's Peace, Justice, and Dignity nominee.
In addition to many other national media outlets, Rinu has been featured in publications like the BBC, CNN, Quartz, Black Ballad, Devex, Bloomberg, Voice of America, and Elle. She has given speeches at the Council for African Studies, the Yale Macmillan Centre, and more than 100 other events worldwide. She also runs one of Nigeria's biggest political and advocacy Twitter platforms.
Personal Life
There is not much in the public space about her personal life as much as her professional activities. Savvy Rinu is not yet married. She is, however, speculated to be in a relationship that has not received public attention.
Controversy and Activism
Rinu has emerged as a significant figure in the effort to challenge the systems and institutions that have resulted in the mass incarceration and police killings of Nigerians, spurred on by police brutality in Nigeria and elsewhere.
In Nigeria, Rinu has been a vocal and ardent opponent of social, political, and economic injustices. She is an activist who is constantly mindful of and concerned about social justice, good governance, and the rule of law.
She gained further notoriety after the 2020 End SARS rally, which aimed to stop police brutality in Nigeria. With a lengthy history of crimes against humanity, the Special Anti-Robbery Squad (SARS) of the Nigerian Police was a notorious division. The days-long demonstration later demanded an end to SARS and improved government in Nigeria.
The protest had various celebrities as participants, like Davido and Burna Boy, among others.
Her organisation, Connect Hub NG, is a citizen-centred project that aids in getting help to marginalised people via social media. They engage a community of young people to create access to help in due time for innocent victims of police brutality and document, defend, and advocate against state-sanctioned violence.
Awards and Nominations
Woman of the Year, Advocacy Winner, Her Network 2021
Woman of the year, Advocacy Winner, HerEconomy 2022
NBC Washington, 31. Women creating a positive impact in Africa.
Nominee: Africa's Top Celebrity Promotion of Justice and Social Good 2021
100 Most Influential People in Africa, 2021-Top Charts
Future Awards Prize for Advocacy and Activism
Nominee Trendupp Force of Social Good
Most Searched Person Class of 2021-NETNG
Nominee for the CAHR Aminu Kano Award for Leadership, 2020.
Nominee-Youth Advocate of the Year (LYA)
One of the 2020s' 100 Most Influential Young Nigerians.
One of YNaija's Most Influential Voices in Nigerian Politics
The BBC's Most Influential Women in Africa 2020
Avance 100 Most Influential Nigerians 2020
Business Day: 50 Inspiring Nigerian Women 2020
One of NBCWashington's 31 women creating a positive impact in Africa.
BBC Nigerian Women Leading the Fight for Change.
One of LLA's 2021 #100 Most Inspiring Women in Nigeria.
YNaija's 100 Most Powerful Young Nigerians 2021
YNaija Power List, Advocacy
YNaija Media 100-Influencers (Twitter)
Pulse Picks-Twitter Influencer 2021
Net Worth
The net worth of the savvy activist is unknown at the time of writing this biography.
Social Media Handle
Instagram: @SavvyRinu
Twitter: @SavvyRinu
Email: rinuoduala@gmail.com