Solomon Lange is a gospel singer, songwriter, and motivational speaker from Nigeria. He is from Wasa, Kaduna State, in North Central Nigeria, where he was born and raised. Solomon began singing in the Baptist Church choir at the age of 9 and began working professionally in the music industry in 1997. He sings in both Hausa and English and is the organizer of the '1voice' gospel performance.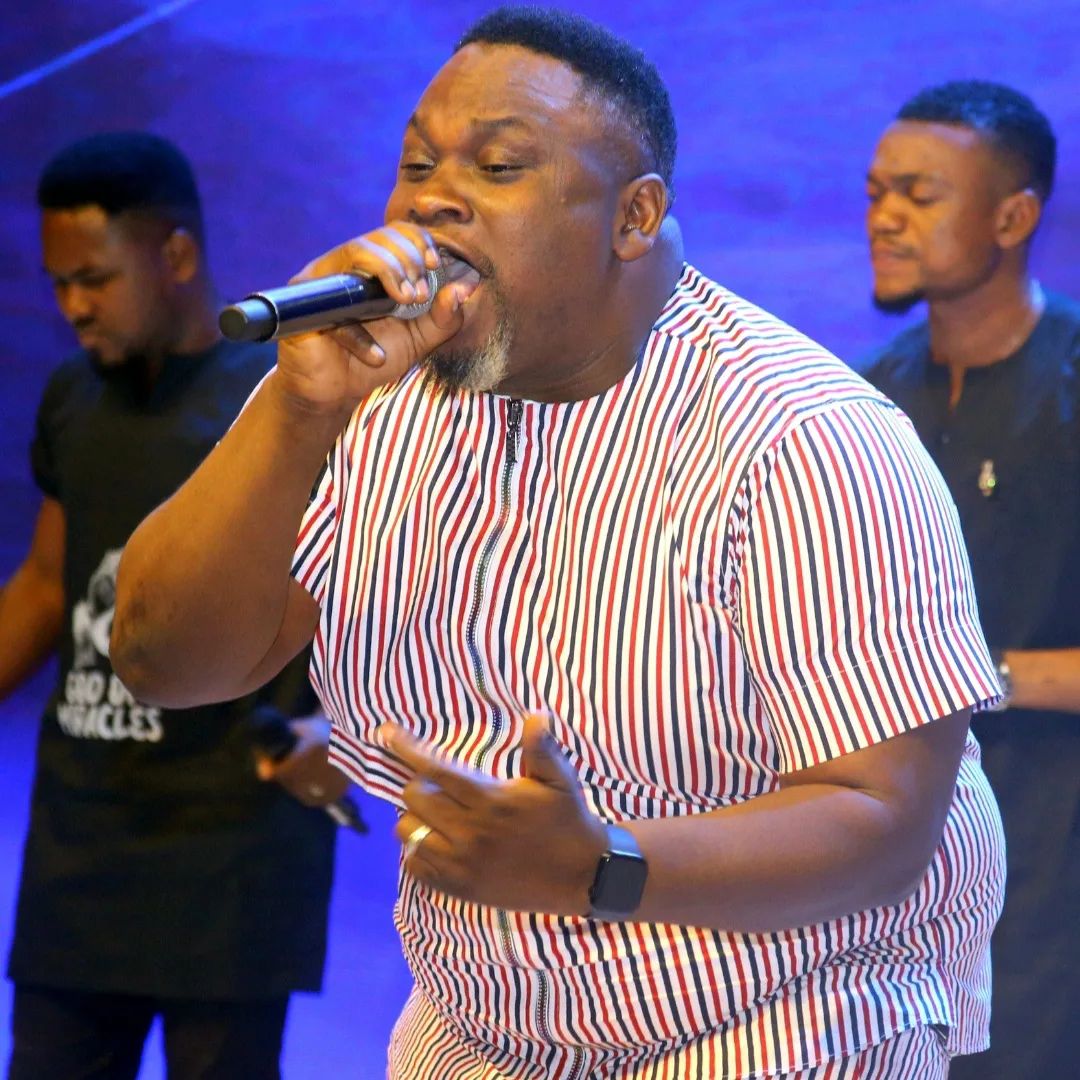 Solomon Lange Biography
Full Name :
Solomon Lange
Date of Birth :
July 23, 1978
Place of Birth :
Kaduna, Nigeria
Higher Qualification :
ND
Occupation :
Gospel Singer
Active Since :
2002 – present
Parent :
Deacon John Lange (Father)
Mrs. Theresa Lange (Mother)
Social Handles :
Instagram: solomonlange
Twitter: @solomonlange
Early Life & Education
Solomon Lange is one of Nigeria's most well-known gospel singers. He was born on July 23rd, 1978, in Wasa, Sanga Local Government Area, Kaduna State, to the family of Deacon John Lange and Mrs. Theresa Lange. As a youngster, he completed his high school education and went on to Kaduna Polytechnic, where he studied mass communication. His employment history includes a stay with the Local Education Authority (LEA) in Kaduna/Abuja, Nigeria. He is a gifted Gospel Music Minister, a prolific Inspirational Songwriter, and a Motivational Speaker.
Career
In 1997, he began his musical career with a young gospel band. He began singing in his local Baptist church choir when he was nine years old, but his professional career began in 1997 when he joined a small gospel music band named "Kale Visions Ministry" in Kaduna, directed by the late Evangelist Dapo Kalejaiye, with whom he ministered around Nigeria.
Solomon Lange and other surviving members of the ministry formed "Zion Music Ministry" in the year 2000 after four members of the ministry, including the leader, died in a horrifying car accident on their way to Yola for a ministerial meeting. He became a solo artist in 2002, after spending some time with the ensemble.
He has a long list of excellent records and has performed all around the world. Solomon performs songs in both Hausa and English. 'Na Gode' and 'Alheri,' are Lange's two albums, which were released in 2008 and 2012, respectively. In Hausa, Na Gode means thank you, while Alheri signifies grace. Solomon Lange has shared the stage with DA' TRUTH, Donnie McClurkin, Panam Percy Paul, Judy Jacobs, Micah Stampley, Ron Kennoly, Sammie Okposo, and other well-known gospel artists.
He also organizes the gospel concert "1voice". He published the album "My Offering," which features Chris Morgan, Garzah, Sammy Okposo, and Kuzayet, among others.
Singles and albums
2018 Victory
2016 My offering
2016 Grace
2014 Grateful
2012 Alheri
2008 Na Gode
Personal Life
Marital Affairs
Solomon and Flora Lange married in M&M event hall in Abuja on May 2, 2015. It was a large gathering of relatives and friends. In February of the same year, they held their formal wedding. On social media, the pair got a flood of congratulations from friends and followers. In 2016, Solomon and Flora welcomed a daughter into their family.
Endorsement
Lange was awarded Peace Ambassador by Nigeria's former First Lady for his efforts to promote peace among Nigeria's various religions and tribes. Also, Mr. Solomon Lange was appointed Ambassador of Surram City Estate on March 31, 2022, in Abuja.
Social Handles
Instagram: solomonlange
Twitter: @solomonlange
Solomon Lange is one of the prominent Nigerian gospel singers who has also been promoting religious peace. We wish him more success. You can also drop a comment for him in the box below.