Addo Quaynor (Born on 19 January 1982) better known for his stage name Tinny. Tinny is a Ghanaian Rapper, singer, and entertainer. He has been known as a successful Entertainer. Tinny has recorded several albums and made an impact in Nigeria and Ghana.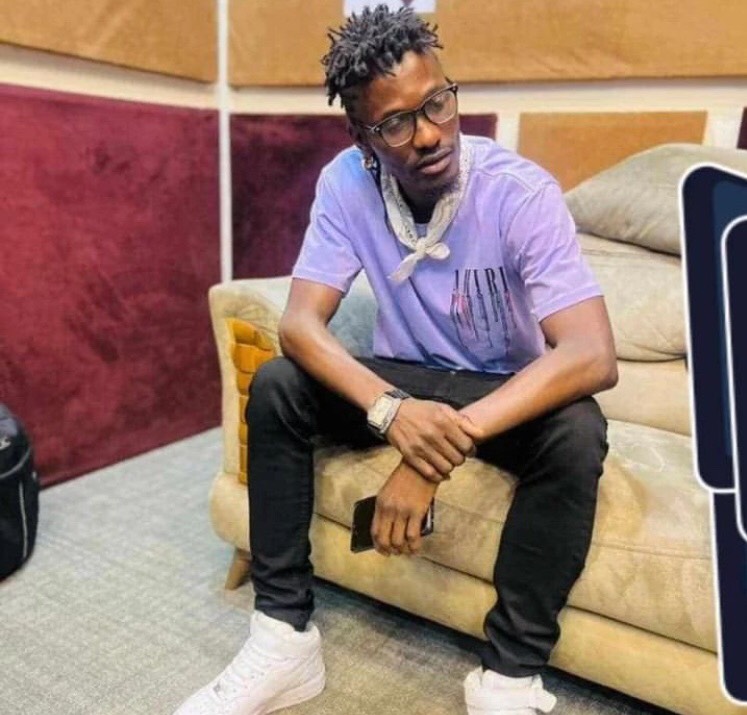 Tinny Biography
Full Name :

Addo Quaynor

Stage Name :

Tinny

Date of Birth :

19 January 1982

Place of Birth :

Osu, Ghana

Nationality :

Ghana

Occupation :

Musician, Rapper

Genres :

R&B, Hip hop

Years Active :

1994 – Present

Label :

Kankpe Records

Net Worth :

$2.3 million

Social Media Handles :

Instagram @bardmantinny

Twitter @bardmantinny
Early Life And Education
Addo Quaynor also known as Tinny was born on January 19, 1982. Who hails from Osu Ghana. Tinny had his primary school at the Osu Home School, and furthermore to Osu Salem for JSS and then later proceed to Hepter International School Akim Oda then later moved to Okuapeman secondary school.
His parents' names are Mr. Ricky Tetteh Quaynor and Naa Badu Quaynor. He is the last child of his parent.
Career
Tinny started his career life at the early age of eight, by rapping and singing at Funfair parties. He got into the music industry in the year 1994. He started performing at the Fun world. An entertainer program was organized every Sunday of the week at the Nation Theatre in Accra. His first album wasn't successful because the engineering works were not so good. Wasn't satisfied with his first performance. He later went on to release "Makola Kwakwe" which become his number one best album of the year.
Tinny has released 5 five Album, since his debut and has performed with artists like Ekow Shailo, Bandana, Etuo Buba, and many others. He won the youth Excellence award for the youth Musician award of the year 2003 and also got the name Tinny from his mother. He now runs his record label and shows his videos. Though most of his videos now maintain close ties with Om Studios. Tinny loves to play video games, especially soccer and he loves to write a song .
Personal Life
It was reported on social media that Tinny is about to get engaged soon some years back but it's officially true. The couples are expected to fly out of the country immediately after they have a blissful marriage. And it was confirmed that the two parents are giving them their blessing to the union.
Style
Tinny knack for making Ga ( a local dialect he usually sings and rap) in proverbs sound more appealing and the distinct style with which he flows (mostly rhyming) won the respect of native Ga-speaking people. Tinny, Nakutso Bi "is a popular line in most of his songs, and he received massive support from his parents Mr. and Mrs. Quaynor.
Campaigns
Cadbury launched a campaign with the help of Ghanaian traditional culture to raise additional funds for cocoa growing communities. The campaign was used to promote Tiny track titled Zingolo, the move follows certification of Cadbury Dairy Milk across UK and Ireland and the work of Cadbury Cocoa Partnership which is 10 years initiative launched in 2008.
Zingolo campaign was expand at Fallon, London. The song Zingolo was released on new record label Glass and a Half Full records, which was created by Cadbury Dairy Milk. The song and the record label were used to celebrate "all things Ghana, it's people, cultural, dancers etc
One minute of the edit song was used for advertisement on television and cinema, it's short video showing Ghana and cocoa head.
Contribution Conference
He organized and performed two songs at his grand news New year party for 300 HIV/AIDS orphaned Children at Manya-Krobo in the eastern region of Ghana to mark the beginning of his Mytinny on the 2 January 2007. On January 12 Tinny is a former Student of Okuapeman and he visited the school to celebrate his birthday with the blind students to put smiles on their faces and make them happy. Tinny has been a source of encouragement to them. He encouraged them to Karen extra for them to become influential like him. According to Tinny, he was concerned about the well-being of those children.
BET Cypher
2010 Ghana Cypher Hip-Hop award was created exclusively for BET International the beat was produced by Green Gafacci from Black Avenue Muzik and produce and Directed by Lilian N. Blank son for princess productions. And he features D-Black, BabyG, Ayigbe Edem, and Riggie Rockstone
Ambassador
Tinny was listed as one of Glo Ghana's Ambassadors in 2009
Discography
Makola Kwakwe 2003
Aletse. 2005
Dzomon 2007
Makola kwakwe 2007
Angeline. 2007
Obi Do Ba 2008
Attention. 2008
Zingolo. 2009
Balang Bajodoh
Tingele
Maamoe
Ringtone Rmx. 2013
We still they. 2016
Kojo Besia. 2019
Alem Minggu. 2020
Heartbeat. 2020
Balang Bajodoh 2020
Awards
| Year | Organisation | Award | Work | Result |
| --- | --- | --- | --- | --- |
| 2004 | Youth Excellence Awards | Young Musician of the Year | Himself | Won |
| 2004 | Ghana Music Awards | New Artiste of the Year | Himself | Won |
| 2004 | Ghana Music Awards (UK Version) | New Artiste of the Year | Himself | Won |
| 2004 | Channel O Music Video Awards | Best African West Award | Dzormo | Nominated |
| 2008 | Ghana Music Awards | Hiplife Song of the Year | Kaa Bu Ame | Nominated |
| 2008 | Ghana Music Awards | Hiplife Artiste of the Year | Himself | Nominated |
| 2008 | Ghana Music Awards | Hiplife Album of the Year | Kaa Bu Ame | Nominated |
| 2009 | Hip Hop World Awards | African Artiste of the Year | Himself | Won |
| 2009 | 4syte Music Video Awards | Best Male Video | Ringtone | Nominated |
| 2009 | Ghana Music Awards | Best Collaboration of the Year (Shared with Czar and Richie) | Mercy Lokko | Nominated |
| 2009 | Ghana Music Awards | Best Collaboration of the Year (Shared with Slim Busterr) | Nhyira | Nominated |
| 2010 | Ghana Music Awards | Hip Hop /Hiplife song of the Year | Ringtone | Nominated |
| 2010 | Ghana Music Awards | Hip Hop /Hiplife Artiste of the Year | Himself | Nominated |
| 2010 | Ghana Music Awards | Best Rapper of the Year | Himself | Nominated |
| 2010 | MOBO Awards | Best African Act | Himself | Nominated |
| 2011 | 4syte Music Video Awards | Best Collaboration (Shared with Jay Ghartey) | Go Hard All Day | Nominated |
| 2011 | Ghana Hiphop & R&B Awards | Hiphop Album (Of The Decade) | Makola Kwakwe | Nominated |
| 2012 | 4syte Music Video Awards | Best Male Video | Anaconda | Nominated |
| 2012 | Queen of The Ga-Adangbe Beauty Pageant and Awards | Ga-Adangbe Icon of the Decade | Himself | Won |
| 2012 | Yfm Loud in GH Awards | Best Male Artiste | Himself | Nominated |
Net Worth
Tinny is among the most richest and influential musicians in Ghana and his networth was estimated as $2.3 million
Social Media Handle
Instagram @bardmantinny
Twitter @bardmantinny