Tito Mboweni is a South African Politician who served as the country's Minister of Finance under the administrating of President Cyril Ramaphosa from 2018 to 2021. '
Born on the 16th of March 1959, Mboweni was the eighth Governor of the South African Reserve Bank and the First Black citizen of the country to hold the post. 
He is also a founding member of Mbowemi Brothers Investment Holdings and a non-executive Director For South Africa at the New BRICS Development Bank.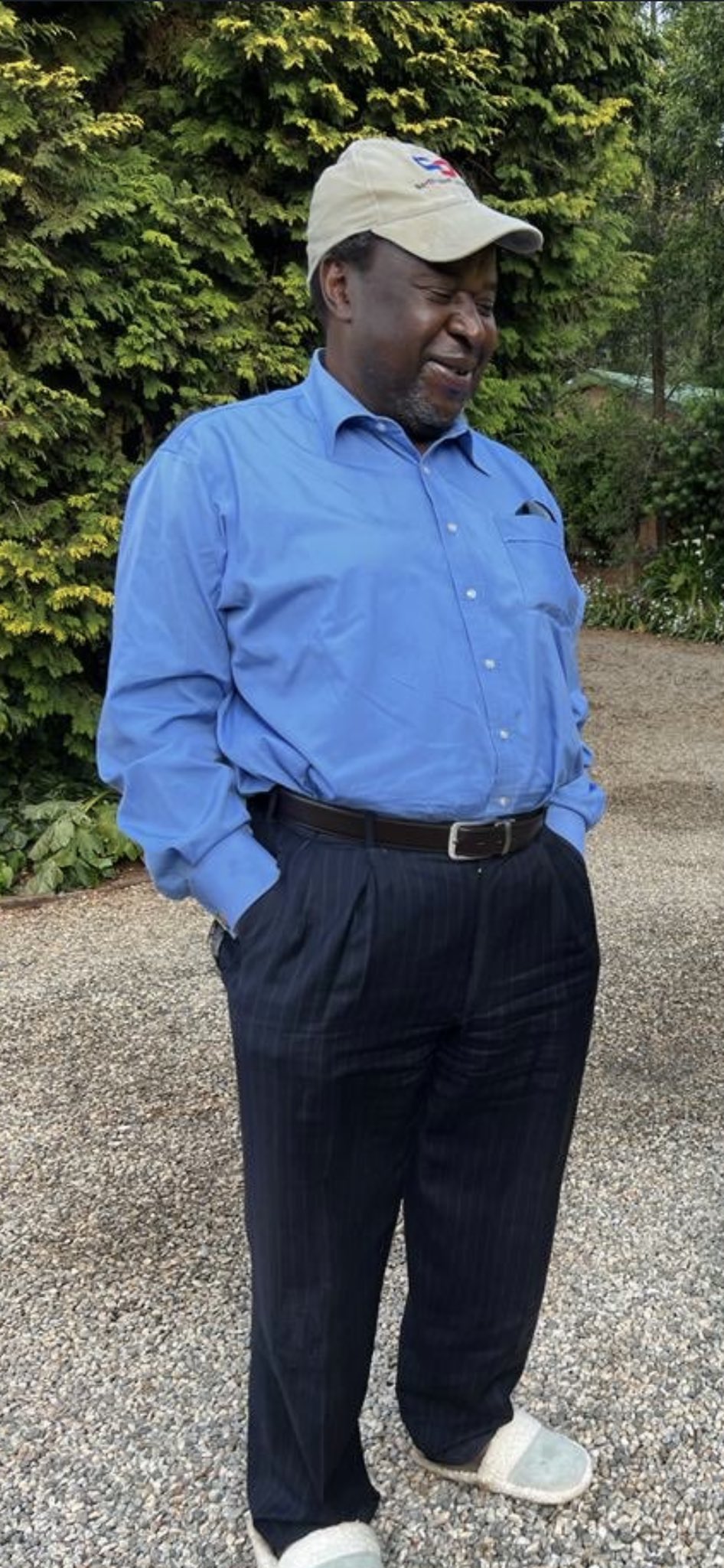 Titi Mboweni Biography
Date of Birth :
16th of March 1959
Social Media Handles :
Twitter: @tito_mboweni
Facebook: Tito Mboweni
Early Life and Education
As the youngest in his family, Mboweni grew up with his parents in the Limpopo Province. After he finished high school, he attend the University of North in Transvaal between 1979 and 1980 where he studied Commerce.
Mbowemi didn't complete his degree there because of his political activism. In 1980, he left the country to go into exile in Lesotho where he finished his degree at the National University of Lesotho and joined the African National Congress.
After he obtained his Bachelor of Arts degree, majoring in Political Science and Economics at NUL, he furthered his education at the University of East Anglia in England where he obtained his Master of Arts degree in 1987.
Political Career
After Mboweni returned from exile, he was appointed as the Deputy Head of the Department of Economic Policy in the ANC, where he represented the ANC in all economic matters, both domestically and internationally. He was also a member of the ANC's National Executive and National Working Committees.
Later, he became the Chairperson of the National Executive Committee's Economic Transformation Committee, a section of the ANC that coordinate the development of ANC economic policies.
From May 1994 to July 1998, Mboweni was appointed as the Minister of Labour by President Nelson Mandela. While he was the labour minister, he was the architect of South Africa's post-Apatthied labour legislation. This great achievement made him one of the World Economic Forum Global Leaders of Tomorrow in 1995.
In 1997, he became the head of the ANC's policy Department. However, Mboweni resigned from his political ties after he joined the South African Reserve Bank. At first, he was an advisor but later in 1999, he was appointed as the Governor of the bank and became the first black South African to hold the position.
On the 9th of October 2018, Mboweni was pronounced as the Minister of Finance by President Cyril Ramaphosa as the new Minister of Finance for South Africa. From the beginning of his tenure, Mboweni found himself at odds with ANC policy philosophy. Due to this, some of his projects and growth plans were rejected and widely criticized by the Public sector.
In June 2002, Mboweni tabled a new austerity policy, to reduce the state's salary bill of R160.2 billion over three and adopt a zero-based budget system. However, in August 2021, he resigned as the finance minister and was succeeded by Enoch Godongwana.
Controversies
In August 2020, President Cyril Ramaphosa seriously criticized Mbowemi over a comment he made on his Twitter account about the dismissal of Zambia's central bank governor, Denny Kalyalya.
Personal Life
Mboweni is a family man, much is not known about his wife but he is blessed with three children. At some point, he was involved in a love triangle with Mines Minister, Gwede Mantashe and was rumoured to have a girlfriend named Lerato Makgatho.
Recognition
2001 – Honorary Doctorate of Economics, University of Natal
2015 – Honorary professor, School of Economic and Business Sciences at the University of the Witwatersrand
Tito Mboweni Net Worth
Mboweni is a private man who lives a quiet life. As much as he lives a quiet life, he is an investment mogul. Tito's net worth is estimated to be $15 million.
Social Media Handles
Twitter: @tito_mboweni
Facebook: Tito Mboweni