Tola Joseph Fadugbagbe, who is polarly known as Tola is a successful and award-winning cryptocurrency trader. He is the CEO of Crypto Master Class. He has successfully trained thousands of Nigerians on how to trade cryptocurrency, which has liberated many youths from poverty. He has also written and published many ebooks on cryptocurrency.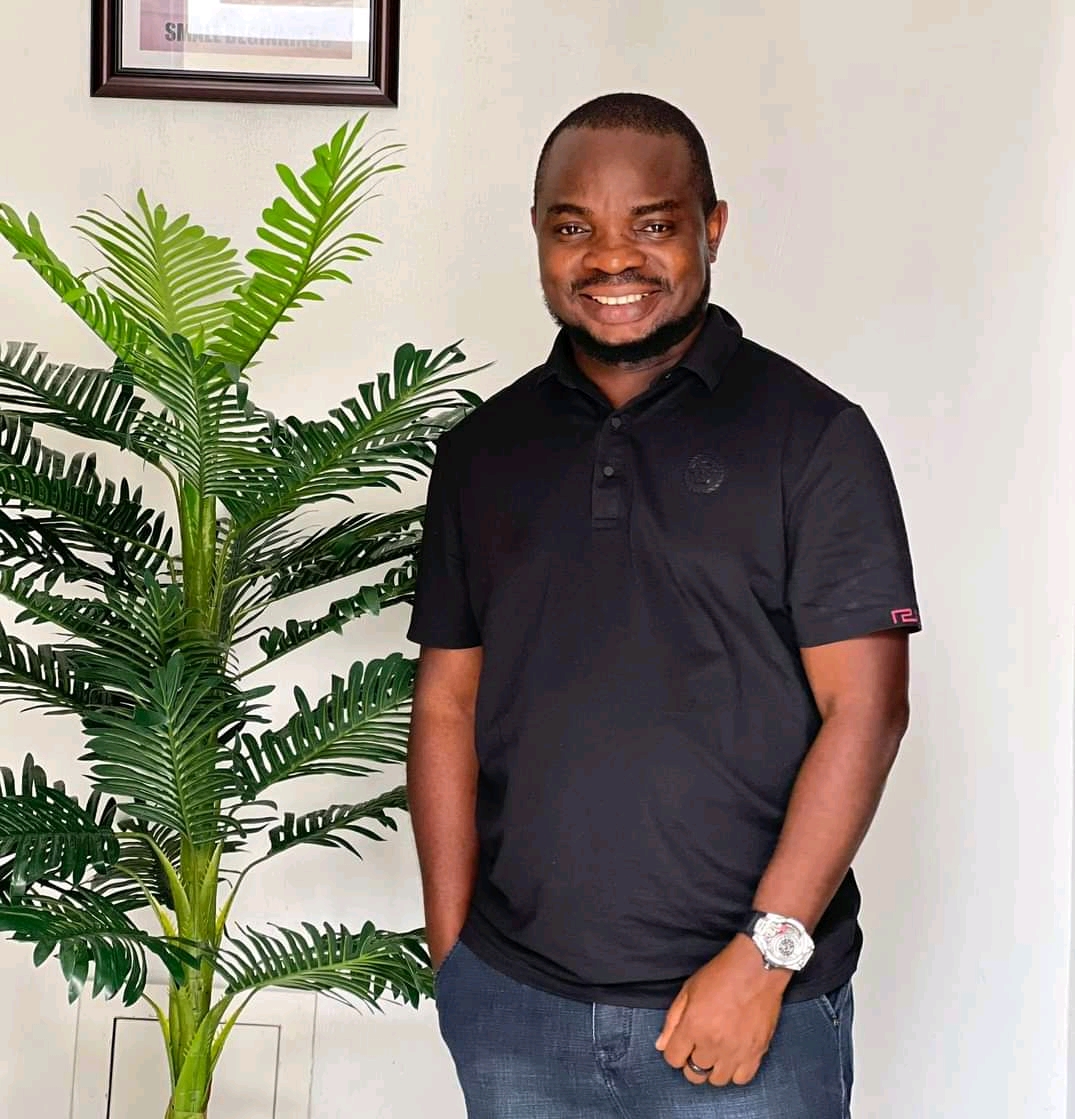 Tola Joseph Fadugbagbe
| | |
| --- | --- |
| Full Name : | Tola Joseph Fadugbagbe |
| Nick Name : | Tola |
| Date of Birth : | October 14, 1986 |
| Place of Birth : | Lagos State, Nigeria |
| Highest Qualification : | B.Sc |
| Occupation : | Crypto Trader |
| Social Media : | Twitter: @connectwithtola |
Early Life & Education
Tola Joseph was born on the 14th of October, 1986, in Surulere, Lagos. He hails from Ondo State, which falls in the Southwestern part of Nigeria. He first attended Queen Mary Nursery & Primary School in Lagos State. His family later moved back to Ondo State, and he then proceeded to Ebunoluwa Nursery & Primary School, where he completed his elementary education. He moved further to Ondo Boys High School (1997/1998 Session), where he had his secondary school education.
In 2013, Tola gained admission to the College of Education Ekiti, where he studied Biology and Chemistry. Also, he attended Ekiti State University, an affiliated campus in Epe, Lagos, where he earned his Bachelor of Science Degree in Integrated Science. After he graduated, he thought of moving further to NOUN University for his Master's Degree, but in the long run, he decided not to further his education since there is no lucrative job to apply for after all the education.
Career
In the first week of 2010, Tola got back to Lagos. He started struggling to make living and was sleeping in an uncompleted building. He stayed in the uncompleted building for three months and was working as a teacher. Later on, he felt the need to resign from the teaching job due to some financial constraints. He then started working as a site manager under Mr. Owoseyi.
On one faithful Sunday, Tola Joseph met a woman in his church who introduced him to grant opportunity which is a youth innovation program for people between the age of 18 and 35. He was so fortunate to win the grant when he was offered a sum of #9 million. He used the money he got from the grant to set up a block industry.
In 2016, when a Ponzi scheme Mavrodi Mundial Moneybox (MMM) came to Nigeria and later crashed, that was when Tola knew about Bitcoin. At present, Tola has founded an academy, Crypto Masterclass, where people learn about cryptocurrency, and he has many staffs working for him.
Crypto Masterclass
Tola Joseph is the founder of Crypto Masterclass. He founded it in 2017. Crypto Masterclass is dedicated to educating people about cryptocurrencies through social media, conferences, Bootcamp, radio, and television stations. Through these channels, Tola has been able to educate more than 5000 people. To provide people with financial education and to enable them to be financially independent and self-sufficient so that they can live the lives they want.
Books
Tola had written many ebooks on cryptocurrency, some of which are Introduction to Cryptocurrency, Introduction to Cryptocurrency Trading, Introduction to Trading Techniques, How to Trade, Wallet Security, and so on.
Personal Life
Many people would think Tola is married or engaged, but in an interview with Naijabiography, he stated that he is still single. He even added that "Finding true love in Nigeria, is now harder than finding money".
Awards & Recognitions
OKX award for outstanding cryptocurrency trading performance
Recognized as Binance top 6 African influencer award nominee
ECC cryptocurrency personality award of the year
Controversy
Tola had encountered quite a number of controversial issues, ranging from people impersonating him to scam people. In the long run, those that got scammed would call him out as being a scammer.
Net Worth
Tola is a very wealthy man who ventured into other businesses aside from cryptocurrency. He has a big farm, on which he has a palm and cocoa plantation. He has over 8 workers working on the farm and paying them annually. Tola also has many staffs working for him at the Crypto Masterclass. His precise net worth is not published online, but he is known to be a very wealthy man.
Social Media Handles
Tola is very active on Social Media, most especially on Twitter. He has over 20,000 followers on Twitter. You can also follow him through the following handle.
Twitter: @connectwithtola
Tola is very good at what he does. He has been one of the good human assets Nigeria has. We wish him success in all his endeavors. You can also drop a comment for him in the comment box below.