Martins Black Vincent, popularly known as, VeryDarkman, was born in the 1980s. He is a Nigerian content creator and social media personality. He is known for his controversial and outspoken views on various topics, such as politics, governance, social issues, and skincare products.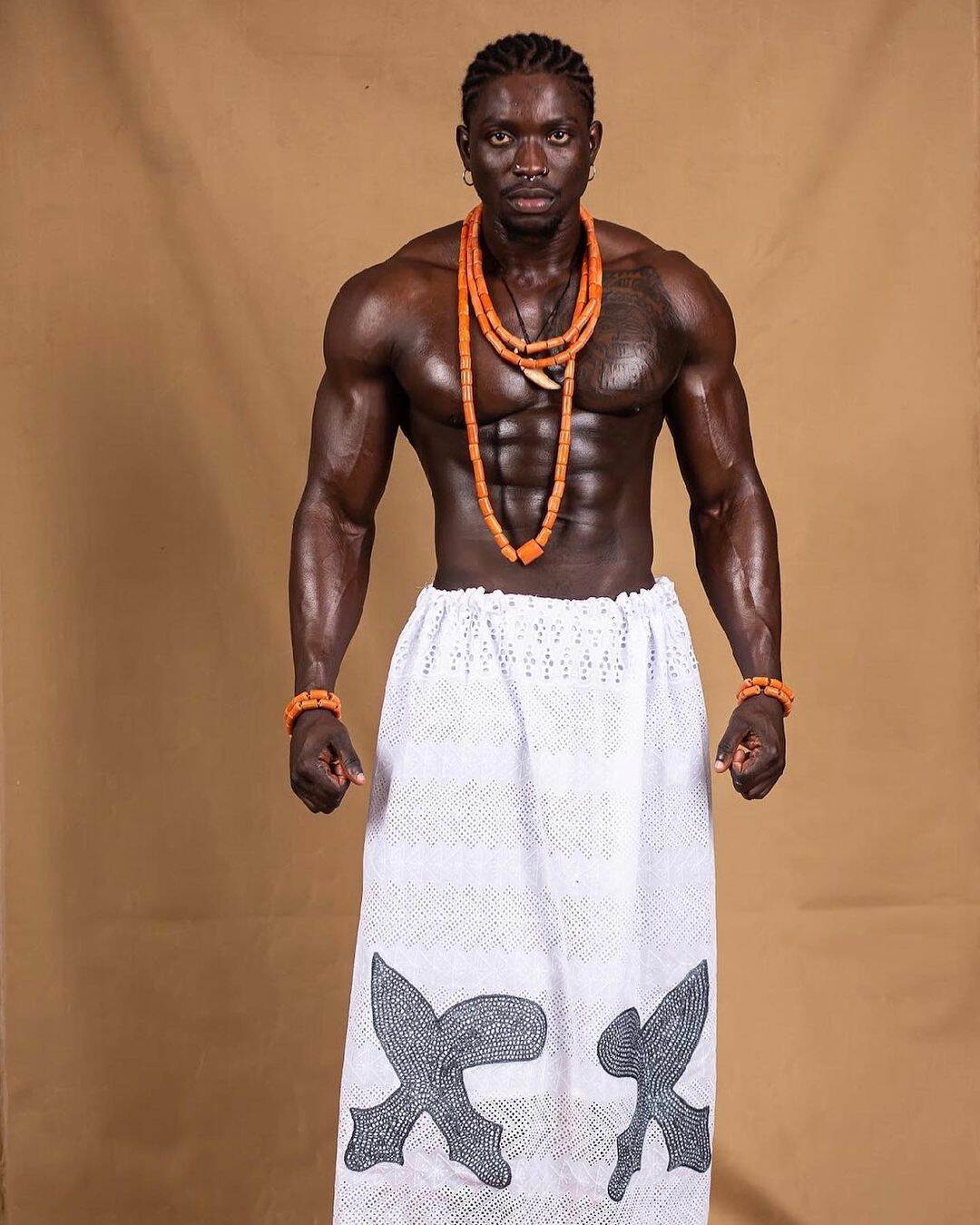 VeryDarkman Biography
Full Name

Martins Black Vincent

Nickname

VeryDarkBlackman

Date of Birth

1980s

Place of Birth

Edo State, Nigeria

Occupation

Social Media Personality

Social Media Handles

Instagram: @verydarkblackman

TikTok: @verydarkblackman
Early Life and Education
VeryDarkman was born in the 1980s in Edo state, Nigeria. He attended primary and secondary schools in his hometown, before proceeding to the University of Benin, where he studied Theatre Arts. He graduated in 2008 and started his career as an actor and fitness model.
Career
VeryDarkman began his career as an actor and fitness model, featuring in several movies and TV shows, such as The Johnsons, Hush, and Tinsel. He also appeared in some commercials and music videos. However, he gained more fame and popularity when he started creating content on social media platforms, especially TikTok. He became known for his fearless and outspoken opinions on various trending issues in Nigeria, such as corruption, insecurity, human rights violations, and poor governance. He also exposed some skincare brands that were operating without the necessary certifications and standards and advocated for public safety and awareness.
VeryDarkman's content attracted a lot of attention and reactions from his fans and followers, as well as from celebrities and influential figures. Some of them supported and praised him for his courage and honesty, while others criticized and attacked him for his controversial views and actions. He also received some threats and backlash from some people who felt offended or threatened by his content.
VeryDarkman's popularity also earned him some opportunities and rewards from some prominent personalities. For instance, he received a luxurious apartment from Davido, the Nigerian superstar singer, as a gesture of appreciation for his support. He also hung out with Davido and Cubana Chief Priest, the billionaire businessman, who promised to spoil him with chop life.
Personal Life
VeryDarkman is not married and does not have any children. He is very private about his personal life and does not reveal much about his family or relationships. However, he is very close to his fans and followers, whom he calls his family. He often interacts with them on social media platforms and sometimes gives them financial assistance or gifts.
Controversies
VeryDarkman has been involved in several controversies due to his content and opinions on social media platforms. Some of them are:
He was accused of being a scammer by some people who claimed that he was using his platform to extort money from unsuspecting people under the guise of helping them or giving them advice.
He was reported to have lost his TikTok account after some people reported him for violating the community guidelines of the platform.
He was involved in a leaked sex tape scandal that went viral on the internet. The video showed him having sex with an unidentified woman in a hotel room. Some people claimed that the woman was a prostitute that he paid for the night.
Net Worth
VeryDarkman net worth is not publicly known. However, he is likely to have earned a decent income from his career as an actor and fitness model, as well as from his social media platforms. He has also received generous donations from various individuals and organizations for his content creation.
Social Media Handles
VeryDarkman is active on social media platforms such as Instagram and TikTok. His handles are:
Instagram: @verydarkblackman
TikTok: @verydarkblackman
VeryDarkman Biography posits him as a philanthropist and a motivational speaker, who has inspired many young Nigerians to pursue their dreams and aspirations. He has a large following on Instagram and TikTok, where he posts his videos and interacts with his fans.