Victoria Kimani (Born on 28 July 1985) is an American born Kenyan musician, songwriter, actress, she was described as first lady of her former record label Chocolate city, and her singles are played on radio channels across Africa. Victoria released her first album titled "Sefari" in December 2016 which featured several artists from africa including Ice prince, Sarkodie, Khuli Chana.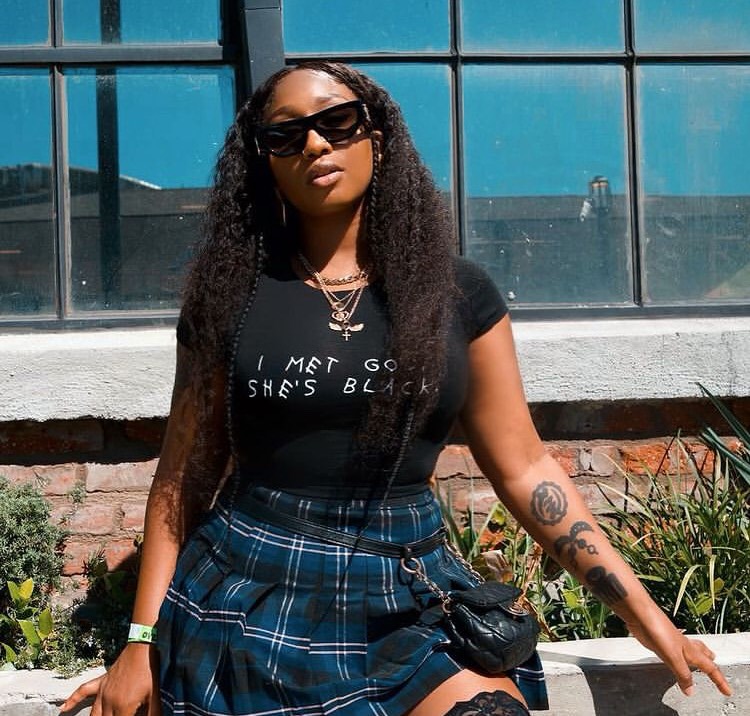 Victoria Kimani Biography
Full Name :
Victoria Kimani
Date of Birth :
28 July 1985
Place of Birth :
Los Angeles, Usa
Occupation (s) :
Musician, Songwriter, Actress
Years Active :
2009 – Present
Social Media Handles :
Instagram @victoriakimani
Twitter @victoria_kimani
Early Life And Education
Victoria Kimani was born in Los Angeles, California in USA into a religious family. Her father is a musician who played guitar while her mum is a gospel song lover.
When Victoria was 13 years old, his father made the decision to move to Africa. Victoria was instructed to tell her friends goodbye and prepare for a mission trip, but he hid the destination from her until the entire family had arrived in Benin City in southern Nigeria.
Despite the fact that they hail from Kenya, his father chose to settle in Nigeria first. Victoria. She had never been to Africa before. The family spent 2years in Nigeria before relocating to Kenya.
Career
Victoria's mother enjoys playing gospel music; whenever she did, she will be called to come and sing along and that was how she began singing at the age of nine. Victoria joined her church choir at the age of sixteen where she began performing alongside other church choir members as a backup and writing songs for others.
Victoria Kimani attended the college of education after arriving in Kenya. She claimed that her mother had wanted her to become a nurse or a lawyer.
She started doing back-ups for Mercy Myra involving, which required a lot of travel, but her parents did not oppose it because she said she wanted to be a singer. She was unable to further her education due to her music career then she quit to focus on music.
She caught the attention of Chocolate City artist Ice Prince when she performed a remix of Ice Prince's hit single "Oleku" (remixed by Nathaniel Williams Jr.). She was the first female artist signed by Nigeria's Chocolate City label in late 2012.
In March 2013, she released "Mtoto," her debut single. Los Angeles is where the video was filmed. She has released different mixtapes like Oya, Heaven, Hate Me, Open Up Your Heart, F.U.M.F, Do What You Want, and Fre.
Tekno, a singer, and producer, worked on Kimani's 2014 single "Show." She included the works of Tanzanian musicians Ommy Dimpoz and Diamond Platnumz.
Kimani collaborated with Cynthia Morgan and Emma Nyra to release the "Vex" music video in February 2015. She released the video "Two of Dem" on July 23, 2015. She collaborated on "Loving You" with Nigerian label mate Ice Prince, which was released in May 2015 also released Booty Bounce on November 4, 2015.
Kimani featured Khuli Chana, in "All the Way," which was released on 21 January 2016. The song pays homage to the legendary musician "Wombo Lombo" by Angelique Kidjo. The music video was shot in Johannesburg, South Africa, and Produced by Reinhard.
She released the album titled "Safari" in December 2016, where she collaborated with popular African artists such as Sarkodie, Khuli Chana, Jesse Jagz, Phyno, and Ice Prince.
She revealed in December 2017 in an interview that her contract with Chocolate City has expired, and felt like being an independent artist.
Music Influence
Kimani and seven African female musicians, Cobhams Asuquo, and a team of One Campaign staff met on May 13, 2015, in Johannesburg to create "Strong Girl." The song features singers Waje (Nigeria), Vanessa Mdee (Tanzania), Arielle T (Gabon), Gabriela (Mozambique), Yemi Alade (Nigeria), Selmor Mtukudzi (Zimbabwe), Judith Sephuma (South Africa), Blessing Nwafor (South Africa), and actress Omotola Jalade Ekeinde (Nigeria).
Kimani has spoken out on topics at One Campaign, including male chauvinism and women's empowerment.
Kimani acknowledged that women struggle to make ends meet despite the all-female pan-African collaboration on "Strong Girl," and she applauded models, singers, dancers, entertainers, presenters, businesswomen, public relations, managers, personal assistants, singers, stylists, DJs, and designers.
Personal Life
Victoria Kimani's parents are clergy, she has two elderly brothers, and she was in a relationship with Ice Prince for two years, but her present relationship is unknown to the public
Discography
Album
Mixtapes
Singles
Whao
M'toto
Show
Prokoto" (featuring Ommy Dimpoz and Diamond Platnumz)
"Vex" (Cynthia Morgan, Victoria Kimani and Emma Nyra)
"Her" (Victoria Kimani featuring Milli)
"Loving You" (Victoria Kimani featuring Ice Prince)
"Two of Dem"
"Booty Bounce
"All the Way" (Victoria Kimani featuring Khuli Chana)
Walahi (Cover)
Awards
| Year | Association | Award | Result |
| --- | --- | --- | --- |
| 2013 | Channel O Music Video Awards | Most Gifted Newcomer Video | Nominated |
| | Channel O Music Video Awards | Most Gifted R&B Video | Nominated |
| 2014 | Africa Musik Magazine Awards | Best Female Artist (East Africa) | Nominated |
| 2015 | Africa Musik Awards | Best Female Artist | Nominated |
| | African Entertainment Awards USA | Best International Female Artist | Nominated |
| 2016 | Kora Awards | Best Female Artist – East Africa | Pending |
Net Worth
Victoria net worth estimated to $1.5 million
Social Media Handles
Instagram @victoriakimani
Twitter @victoria_kimani