This article would be highlighting the list of top Nigerian goal scorers and the number of goals they have for the national team (Super Eagles). The Super Eagles team represents Nigeria in international football tournaments. It is run by the Nigeria Football Federation (NFF) and is also a member of the Confederation of African Football and the Federation of International Football Associations (FIFA), which is the football governing body in the world.
1. Rashidi Yekini
1984–1998 (37 Goals) (58 Caps/Appearance)
With 37 goals in 58 games for the Nigerian senior national team, Rashidi Yekini (father of goals), who died in 2012, remains the Super Eagles' all-time leading goalscorer. Following sparkling performances for his Portuguese club side at the time, the former Vitória de Setba attacker earned the African Footballer of the Year title in 1993. He scored Nigeria's first World Cup goal in the United States in a 3–0 win over Bulgaria.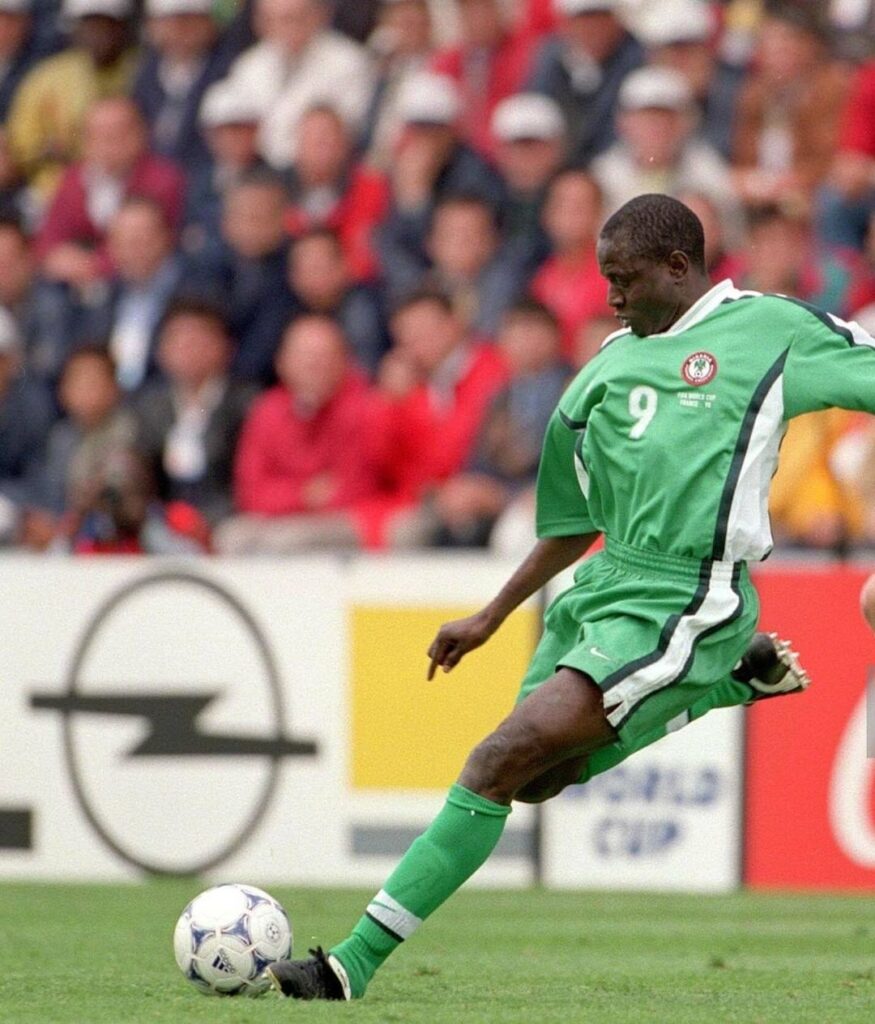 2. Segun Odegbami
1976–198 (23 Goals) (46 Caps/Appearance)
Segun Odegbami is the second-highest goal scorer in Super Eagles history. Between 1976 and 1982, the 'Mathematical' Odegbami, as he was affectionately known, appeared in 46 games for Nigeria, scoring 23 goals. He was a headache for defenders due to his calculative play.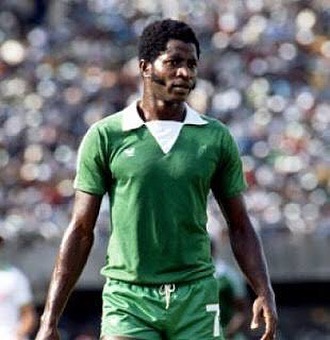 3. Yakubu Aiyegbeni
2000–2012 (21 Goals) (57 Caps/Appearance)
Aiyegbeni is magical, putting aside his blunder against Korea in South Africa at the 2010 World Cup. He's a goal poacher and a power player, and he's a commander on the field of play. He once played for several clubs in the English Premier League.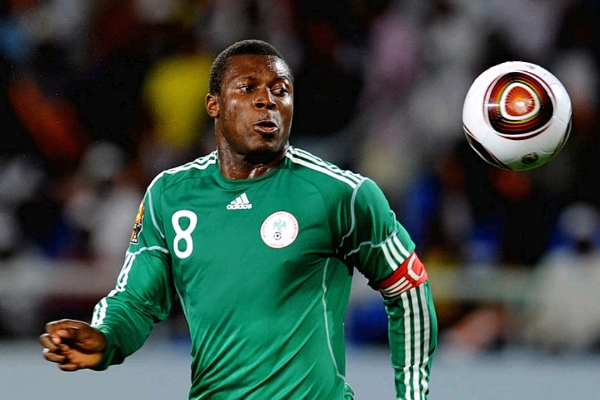 4. Ikechukwu Uche
2007–2014 (19 Goals) (46 Caps/Appearance)
IK Uche, as he was popularly called, was one of the best strikers Nigeria has ever produced. He played for various clubs in South America and also had a great career at Villa Real in Spain, where he was the club's reliable goal poacher.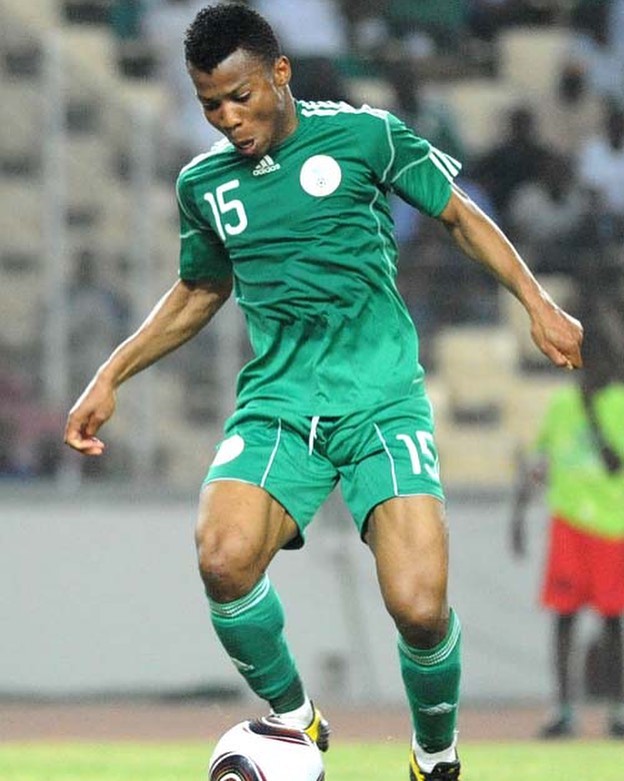 5. Obafemi Martins
2004–2015 (18 Goals) (42 Caps/Appearance)
Because of his goal-scoring style, he was given the nickname "Oba-goal," which means "king of goals," and he plays like Julius Agahowa, who is noted for his lightning-fast pace.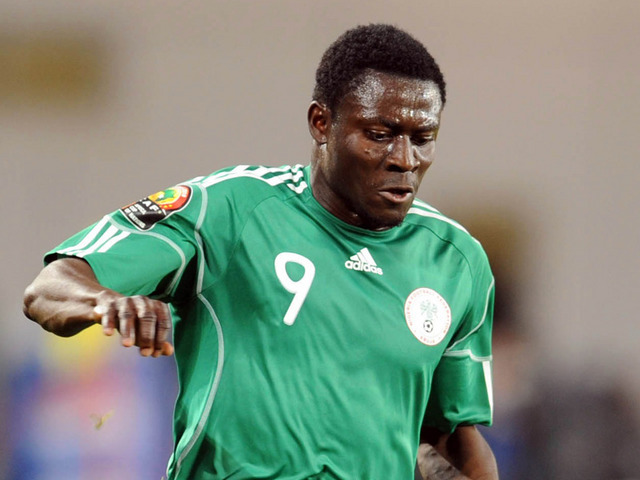 6. Sunday Oyarekhua
1971–1976 (17 Goals) (28 Caps/Appearance)
He wore the green and white shirt for five years and scored 13 incredible goals. He had a short stint but an awesome experience during his time with the Super Eagles.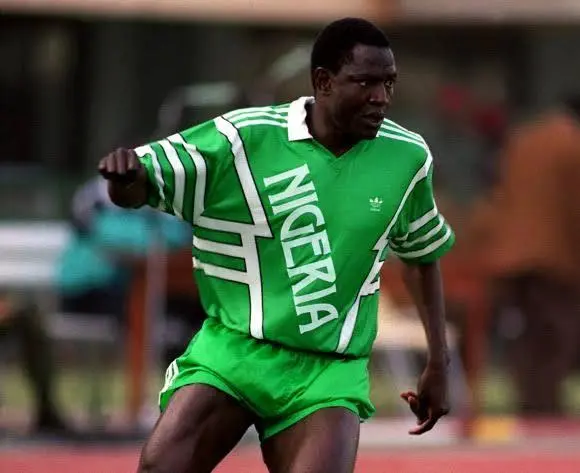 7. Samson Siasia
1984–1999 (16 Goals) (51 Caps/Appearance)
Popularly known as Sia One, he is a living icon with a passion for Nigerian football. He retired but refused to give up the sport. He is now a coach and has also established a football academy in order to develop young talents in Nigeria.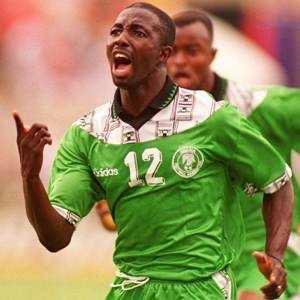 8. Odion Jude Ighalo
2015–2022 (16 Goals) (37 Caps/Appearance)
Ighalo is popularly known for his cut-back style of scoring goals. His highest moment in football was when he played for Watford FC in the English Premier League. His goals were also crucial for Nigeria in tournaments and qualification matches.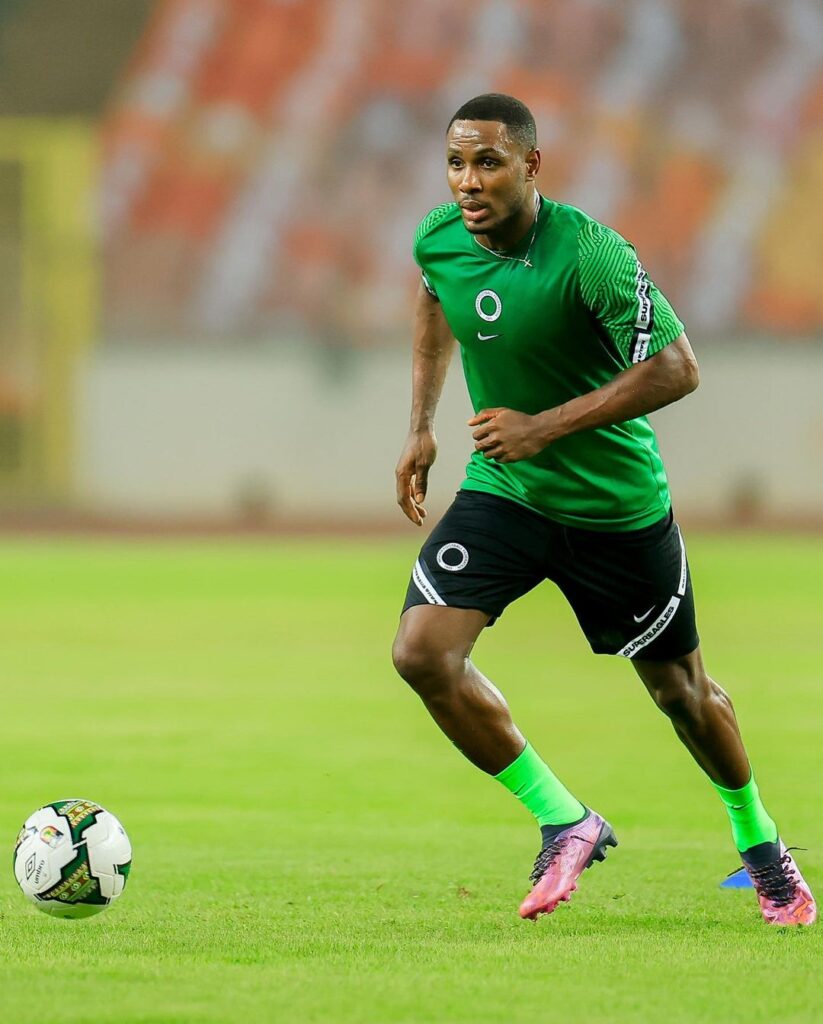 9. Ahmed Musa
2010–To date (16 Goals) (107 Caps/Appearance)
Ahmed Musa has grown over the years to be a very relevant player and captain for the Nigerian national team. He has made his highest appearance as a player for the Super Eagles of Nigeria. He has spent most of his career playing in Russia for CSK Moskow. He also had a short stint with Leicester City in England.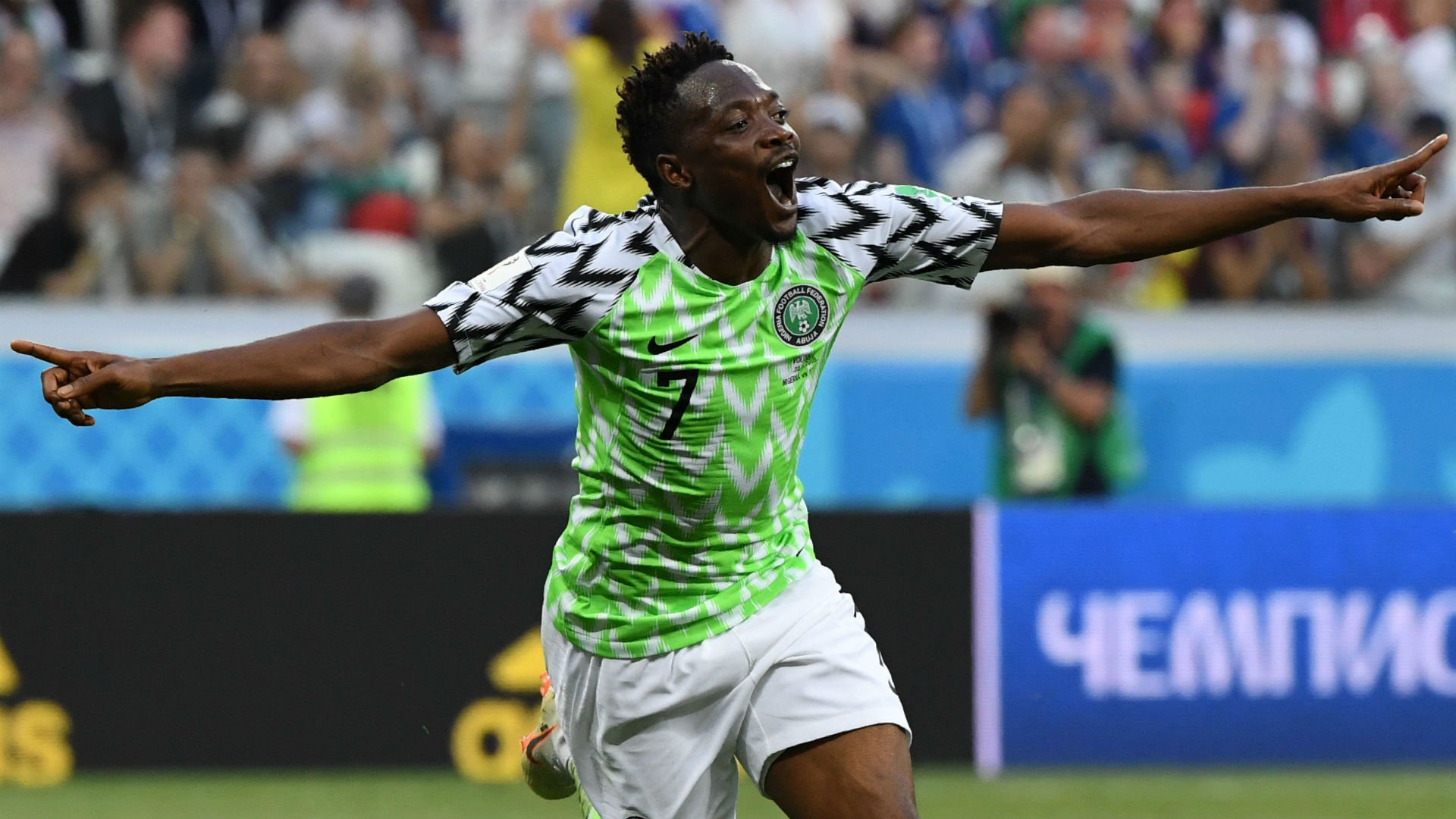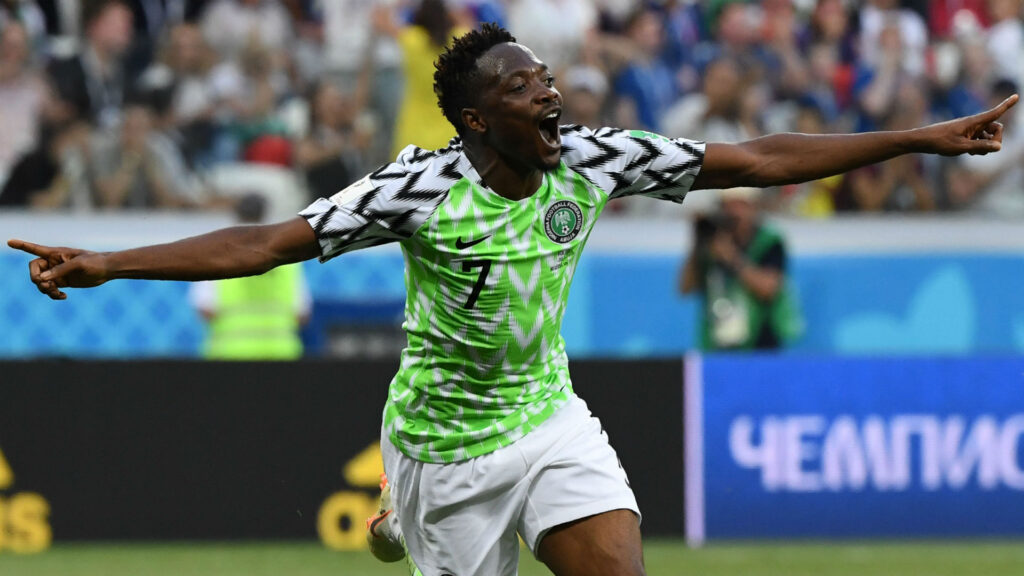 10. Victor James Osimhen
2017-To date (15 Goals) (22 Caps/Appearance)
Osimhen is the current rave of the moment in Nigerian football. Within a short period of time, he has amassed a good number of goals for himself. He currently plays for Napoli in the Italian league. He is known for his tireless running and strength while playing.