Aguiyi Ironsi was 41 years old when he became Nigeria's first military Head of State shortly after January 15, 1966, military coup, which caused havoc in the socio-economic and political systems of the country.
Aguiyi Ironsi, who was nicknamed Johnny Ironsi, was assassinated on July 29, 1966, by a group of mutinous Northern Nigerian officers and men led by Major Murtala Mohammed and including Captain Theophilus Danjuma, Lieutenant Muhammadu Buhari, Lieutenant Ibrahim Babangida, and Lieutenant Sani Abacha in a revolt against his government known as the July Counter Coup.
He ruled Nigeria for 6 months and 9 days before he was assassinated as a result of internal leadership conflicts, which, according to history, led to a military coup.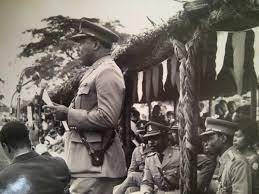 Aguiyi Ironsi as the Head of State
Aguiyi Ironsi came into power in a Nigeria riven by ethnic and religious divisions. Because none of the high-profile casualties of the 1966 revolution were of Igbo descent, and because the coup's principal beneficiaries were Igbo, the northern section of the country assumed it was an Igbo conspiracy. Though Aguiyi-Ironsi tried to dispel the conspiracy theory by courting the aggrieved ethnic groups through political appointments and patronage, his failure to punish the coup plotters, as well as the promulgation of the now-infamous "Decree No. 34″, which abolished the country's federal structure in favour of a unitary one, solidified the conspiracy theory.
Aguiyi Ironsi, during his administration, issued a slew of ordinances. The statements include the Constitution Suspension and Amendment Decree No. 1 while suspending most of the Constitution's articles, though he left intact those sections of the constitution that dealt with fundamental human rights, freedom of expression, and conscience.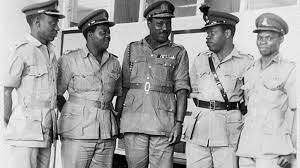 Also, Decree No. 2 on the Circulation of Newspapers, repealed the previous civilian administration's limits on press freedom. According to reports, Decree No.2 was issued as a kind gesture to the press, in order to protect himself when he later issued the Defamatory and Offensive Decree No.44 of 1966, which made it illegal to display or pass on pictorial representations, sing songs, or play instruments whose words are likely to provoke any section of the country.
As part of his activities during his tenure, Ironsi also passed the controversial Unification Decree No. 34, which attempted to unite Nigeria into a unitary state, based on the recommendations of a single-man committee.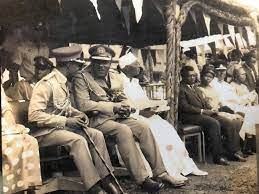 Who Killed Ironsi?
Aguiyi Ironsi was on a peace tour in Ibadan, and he was accompanied by his 12-year-old son, Thomas, who had just arrived from London for a vacation a few days before. Earlier, before he was apprehended, Aguiyi-Ironsi and Fajuyi had received information about a mutiny in which top Igbo officers were killed at Abeokuta. Therefore, the insurrectionists were on their way to Ibadan. He made repeated phone calls to his chief of staff, Yakubu Gowon, but received no response because he was also suspected of being a coup planner.
Danjuma later led four men into the main building, but not before picking up a hand grenade, removing the pin, and suppressing it with his thumb, ready to blow everything up if things go wrong. He eventually tracked down Aguiyi-Ironsi and notified him of his detention. Danjuma fumed as the bemused head of state inquired about the situation.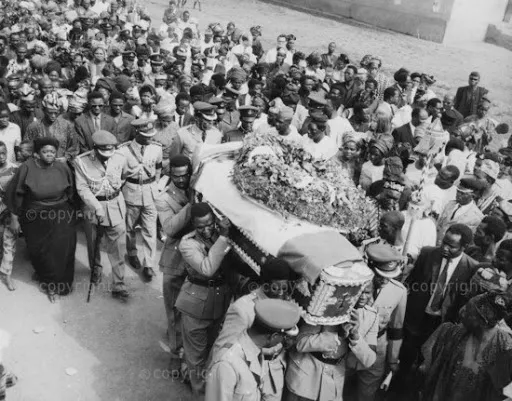 However, things quickly spiral out of control as trigger-happy northern soldiers bind Aguiyi-handed Ironsi behind his back with a telephone line, and then take him to the ground, and trampling on him with their jungle boots, severely beating him until he is drenched in blood.
Fajuyi and Aguiyi-Ironsi were both taken away in a car and never seen again. Their bodies were discovered days later in a shallow grave, with indications that they were stripped and savagely tortured before being shot. Nigeria was without a leader for the next four days, throwing Africa's most populous country into instability and, months later, civil war.