The beauty of Africa lies in her cultural values, dance, music, language, and attire. Africans are sometimes identified by their attires; the Zimbabwean dress and Gambian attires are different, and people are addressed significantly differently when they are in their attire.
In Nigeria, there are three major ethnic groups; Hausa, Igbo, and Yoruba, and each of these groups has its own attire. In the Yoruba tradition, they are known for their dansiki, iro and buba; in the Hausa tribe, they are known for Babban Riga and abaya; also, the Igbo attire is called Isiagu.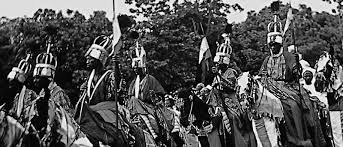 In this piece, Naijaboigraphy will be exploring one of the most conservative traditional clothing called 'Kanuri.' The Kanuri are an African ethnic group who live primarily in Niger, Nigeria, Sudan, Libya, and Cameroon, in the former Kanem and Bornu Empires. There are various subgroups and dialect groupings among the Kanuri, some of whom identify as different from the Kanuri.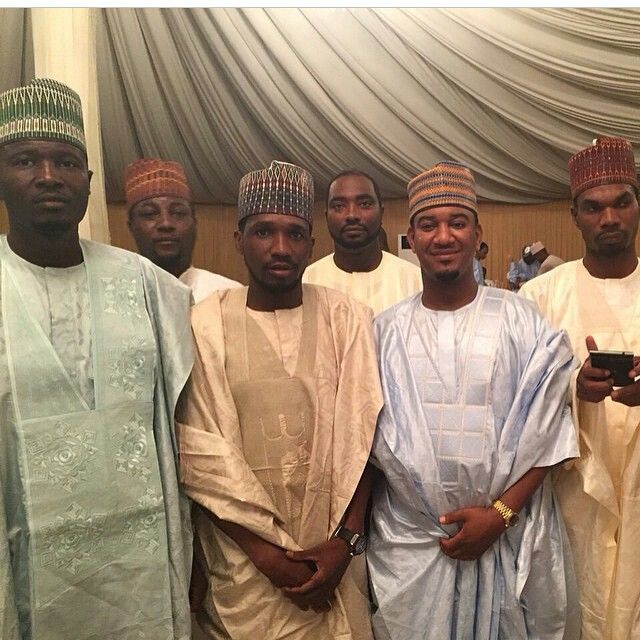 Kanuri Clothing has its origin in Gangamari, a neighboring town in Maiduguri. The clothing is called Kantalas, known as cotton in the Kanuri language, which is usually harvested on farms, especially in Adamawa state. Before it reaches Maiduguri's smaller communities, it is sold to marketers in Kano. It is dusted and gradually free of dust and insects. The Kanuri women then buy in pieces. Thereafter, the seller sends her Kantal to a market in Arinmari, where the spun yarn is utilized for Kulwu needlework.
Kanuri clothing process is made by community women as their major source of living. They refine Kanuri into embroidery fabrics like Kulwu. Kulwu is a popular attire in Miaidiguri which is usually sown as a robe- this robe or shroud consists of trousers, a long sleeve undershirt, and an open stitched sleeveless gown. Kulwu is worn in Maiduguri, especially in a town called Kanem by notable men of high financial status or prominent personalities in the town.
Compared to the hand-made process of Kanuri clothing, the advent of modern machinery has made embroidered cotton more attractive, but with less quality. As of 2020, the hand-made katal is sold at the rate of 90,000 naira for five yards.