Nigeria has innumerable historical places that are still in existence to date. These historical places are used as tourist centers and sustained in order to tell the stories of how they were found. Also, these places are significant to Nigeria's history, either because of the people who lived there or because they remind people of wars and battles fought there.
Nigeria's historical places exist in almost all the states in Nigeria and have records of personalities that either lived there or who sustained them to ensure that the stories are told from one generation to another. Examples of those places include; the first storey building, bowers tower, the walls of Benin, the walls of Kano, and Erin-Ijesha waterfall, among others.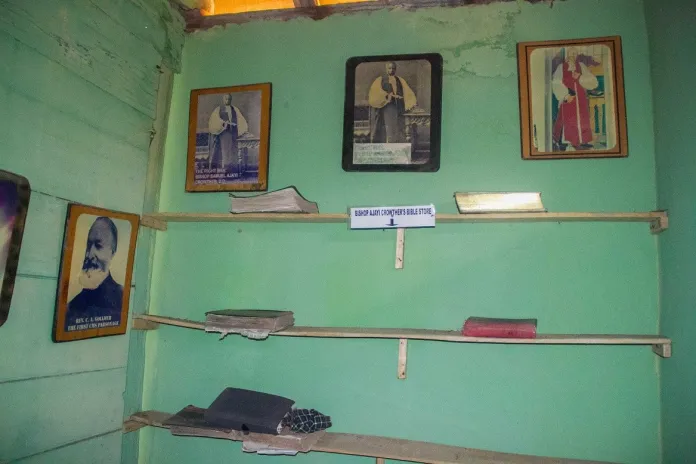 In this piece, Naijabiography explores one of the prominent historical places in the country known as the 'First Storey Building in Nigeria.'
The Reverend Henry Townsend of the Church Missionary Society (C.M.S) laid the foundation for the first storey structure in Nigeria on the Marina shoreline in Badagry, Lagos, Nigeria, in 1842. The 172-year-old structure was higher than the 9,009 recorded in 2017. Also, the building, as of 2018, recorded 13,609 visitors.
Other missionaries completed the structure three years later, in 1845, and it is now considered a major remnant of Nigerian history. The structure was originally used as a vicarage for Saint Thomas Anglican Church, but it was later utilized by Samuel Ajayi Crowther, the first African C.M.S. bishop, to translate the Holy Bible from English to Yoruba.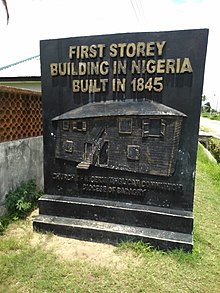 A glass cabinet had the English and Yoruba versions of the Bible translated by Ajayi Crowther in one of the two rooms on the upper floor of the structure. The English Bible is considered to be 178 years old, whereas the Yoruba version is 175 years old.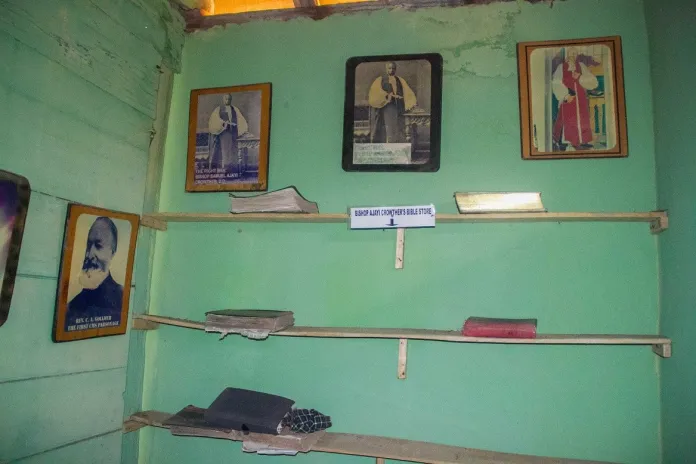 Mr. Claudius Philips, Nigeria's first teacher, had a room on the first floor of the structure. Philips, who is seen in the painting on the wall wearing a black shirt, suit, and white trousers, lived in the chamber for 23 years, from 1845 to 1868.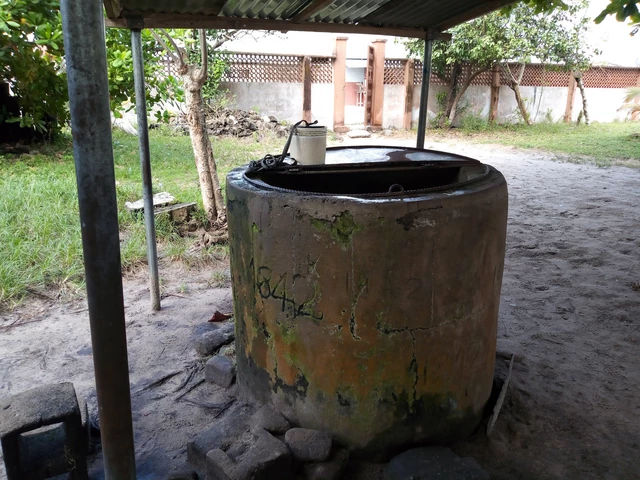 The photograph of Herbert Macaulay, Ajayi Crowther's grandson, hung on the wall in another room. In the compound, there is also a well that was dug in 1842. For certain people of the village, the well provided safe drinking water.