A formidable Oyo warrior named Afonja rose to prominence in the mid-1700s, about 1750 and beyond. Laderin was his father's name. Laderin was a descendant of Alugbin, who was a descendant of Pasin. From 1754 to 1770, Alaafin Majeogbe governed Oyo and was succeeded by Alaafin Abiodun in the same year. Abiodun ruled for nearly 19 years until he was assassinated by his own son, Aole, in 1789.
The old Oyo Empire, founded in the 1300s had spread its tentacles across the northern and western because of the power its warriors exhibited during wars. Also, the Oyo empire expanded and started trading in the slave trade with the Europeans in the early 18th century, which later declined and, as a result of its laws, became inferior to the Fulani of Ilorin in 1835. During this period, Afonja had started living in Ilorin, and thus, the reason for his rise.
The Oyo Empire's "Are-Ona-Kakanfo," was Afonja of Ilorin. The city of Ilorin was founded by Laderin, Afonja's great-grandfather. He was replaced by his son, Pasin, a formidable warrior who, due to his developing profile, became a threat and target for Basorun Gaha. He was exiled and eventually killed. His son, Alagbin, was made King. Alagbin's son, Afonja, took over after his death.
Who was Afonja in the Oyo Empire?
From 1789 until 1796, Aole was known as Alaafin. During these years, Afonja was known as Kakanfo and lived in Ilorin, a little village on the banks of the River Awun, a tributary of the Niger River. After Oku of Jabata, Afonja became the sixth Kakanfo, who was succeeded by Toyeje of Ogbomoso. After a conflict between him and Alaafin Aole devolved into rebellion, his term as Kakanfo signalled the surrender of the Ilorin territory to the Sokoto Caliphate. This development has had a significant impact on the Yoruba peoples north of Oyo's history to this day.
Afonja's insurgency was sparked by a situation involving customs and oaths that he did not want to be broken. When the Kakanfo was ordered to attack Iwere-Ile, the mother of late Alaafin Abiodun, he caused a rift with the Alaafin Aole.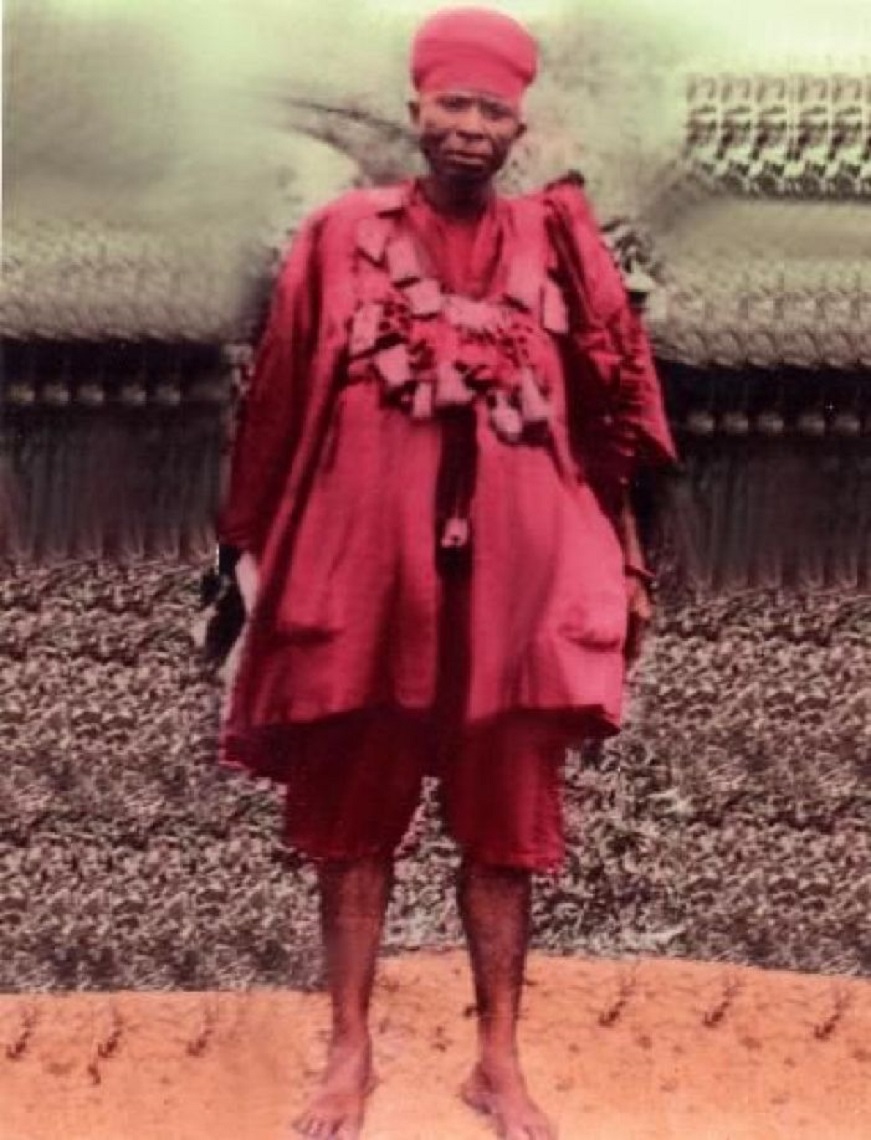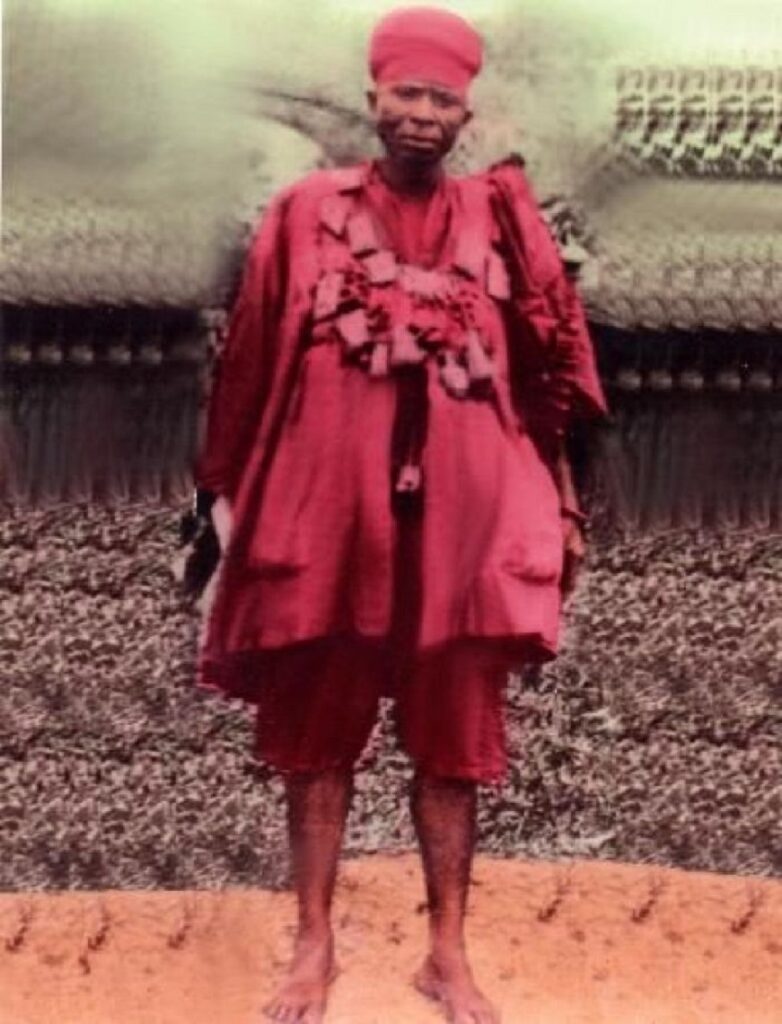 It's unclear why Aole, who has been described as pompous, condescending, and arrogant, would order the sacking of his paternal grandmother's hometown. In any case, there was a curse that any Kakanfo who assaulted Iwere-Ile would die a horrific death, which was allegedly set by Alaafin Abiodun, whose mother was from there. Abiodun also administered an oath to Kakanfo Afonja. As a result of these and other factors, Afonja declined to carry out his commander-in-Chief's order.
As an indication that Afonja was a powerful man, Aole ordered the Kakanfo to attack Apomu, a market town in Ile-Ife, in 1795, and they did so. In 1795, Aole ordered the sacking of Apomu, a town that is part of the Ile-Ife lands, the renowned Yoruba people's source.
This was an order that Afonja followed, but when he returned, he experienced a brain wave or was carrying out another prepared agenda. He marched into Oyo and assaulted the palace, demanding that Aole abdicate. In all of these instances, it appears that the Bashorun's metropolitan forces were complicit; Afonja faced no hurdles in dealing with Aole. After that, the Alaafin committed ritual suicide.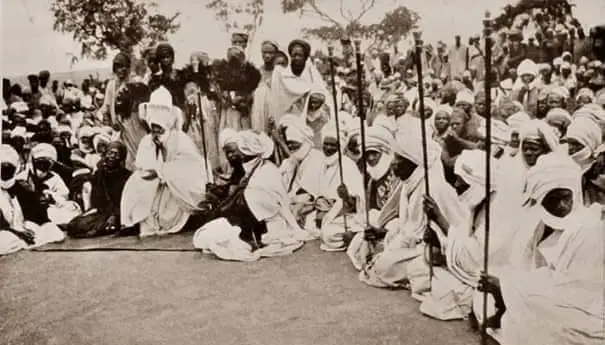 The Fall of Afonja as Aareonakakanfo
Afonja became the sole ruler of the Aareonakakanfo. As part of his method of rulership, he delegated authority to the kings and chiefs to govern their own affairs. His Jamas, on the other hand, became marauders, robbing and plundering people's possessions. According to history, slaves that defected from their masters to join Afonja's Jamas would return to oppress their former masters. No one dared speak out against these excesses for fear of retaliation. Afonja grew arrogant and larger-than-life.
He was blind to the evil his Jamas were doing to the people, and he refused to change even when told of their ambition, rapine, and lawlessness. The Jamas, therefore, began to harbour ill emotions and disdain for him. It was already too late for Afonja to comprehend the Jamas' enormous threat. Even when he threatened to disband them, they just kept doing what they were doing to the victims. To them, his words were meaningless.
Afonja has already amassed a large number of adversaries and few friends. Because of his haughtiness and vanity, he was despised by many of his high-ranking chiefs, including old buddy Solagberu of Oke Suna and Alimi, his priest. When he decided to eliminate the Jamas, they learned of it and attacked Afonja and his few allies, commanded by Alimi. As they surrounded him on all sides, he issued a desperate plea for rescue to Solagberu, but no one answered. Thus, Afonja was assassinated and burned to death in 1824. After Afonja's death, Ilorin's leadership was taken over by Alimi, a Fulani priest. Ilorin fell under the authority of the Fulanis. They were invited as allies and companions, but they were wiser than the Yorubas. However, examined their flaws and misrule.