In the Yoruba culture, proverbs are an important part of their heritage. It is one of the lifestyles of the people that helps to guide their conduct of behaviour. The Yoruba people believe that there is no action or inaction in the day-to-day life of a person that does not have a proverbial instance.
Yoruba proverbs (or adages) have been in existence and are as old as the creation of Yorubaland. You will hardly see an indigenous Yoruba man or woman start a conversation without an adage. And, if properly observed, the adage always matches the instruction or opinion he or she shares.
According to history, proverbs are created from phrases, family backgrounds, past stories, experiences of a person, battles, actions, lessons learnt from past stories, and problems, among others. The relevance to the everyday life of every Yoruba person cannot be underrated.
However, one such adage carved from a Yoruba story is "sebiotimo, elewa sapon." Sebiotimo was coined from the English phrase "cut your coat according to your cloth." This particular phrase is used when one is cautioning him or herself against buying something he or she can't afford.
You will be wondering how the Yoruba people came up with this particular adage. In this piece, I will be sharing the insightful story of a woman called Madam Janet Ewusi Odesola, known in Abeokuta as "elewa sapon."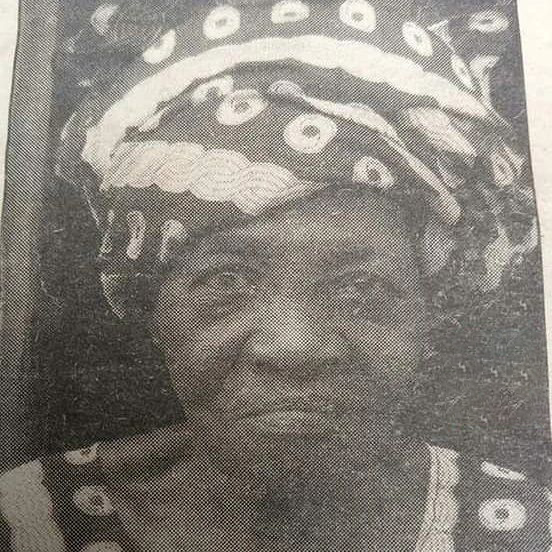 History
Once upon a time, there was a woman who sold cooked beans in Abeokuta. Her bean joint at the time connected the roads that led to Ijaiye, Ago-Oba, Itoku, Lafenwa, Isale Igbein and Ake roads. The location of her restaurant was tagged "Sapon," which was derived from the word "Saponloore," meaning "help the bachelors."
People, especially bachelors, derive pleasure from eating at a restaurant because they perceive it as a place to wine and dine in those days. In addition, important personalities like kings, government officials, civil servants, and even students, used to buy beans and stew (ewa pakure) from her.
Madam Janet Ewusi Odesola was born in 1925. Young Janet attended the Methodist elementary school in Ijoko, Abeokuta. She began her food selling business by selling dry fish before she felt the need to own a restaurant that sold cooked beans in 1951.
So, because of the calibre of people that patronized her, her cooked beans sold very fast every day, despite the large quantity of beans she cooked. Although, history has it that she cooked a big bag of beans daily, and there wouldn't be any leftovers.
However, it came to a point where people started owing her. Some would buy her beans and pay, while some would buy on credit. Also, there were some people whose money would not be enough and who would promise to pay later, which they never did. She started drowning in debt as the credit accumulated. So, she began to think of a solution and then came up with a plan.
The plan was that anyone who bought from her and if their money did not suffice, she would advise with the phrase "sebiotimo" (that is, cut your coat according to your cloth). For instance, if they came to her to buy beans, she would ask for money, and if it was 10 kobo, she would sell 10 kobo worth of beans. If such a person then asked to put more (that is more than 10 kobo) that he would pay later, she would respond with "sebiotimo."
With time, people got used to her response (sebiotimo), and as a result, anytime they ask  her to add more beans, they quickly remember and respond with "sebiotimo, elewa sapon."
Since the revolution of her restaurant's policy, her customers nicknamed her "sebiotimo elewa sapon." Also, she stopped cooking more than a pot of beans. So, when they asked for more, she would respond with "mo ti se bi mo se mo" (that is, I have cut my coat according to my cloth).
That's how her nickname "sebiotimo," became a proverb that's imbibed into the Yoruba culture, which thought the morals of you not buying things that you cannot afford.