When Nigerians begin to pay close attention to history, they will understand that there are some cultures, traditions, and even forces that cut across the social, economic, and political systems of the state that should be sustained. These traditions, according to historians, are what sustained Nigeria from independence till date, especially in the political and social sectors, which many times helped in promoting the economic fabric of the nation.
Nigeria's social infrastructure stems from intra-personal and inter-personal engagement, political activism, partnership, cultural activities, and religion. However, the social system in the past has been the major sustenance mechanism for Nigeria's growth, which is reliant on gender equality. This implies that women and men understand themselves and work together to achieve development in their various local communities.
According to history, it was not easy for women to advocate for liberty, just as it is in the 21st century, but there were records of success in their advocacy that many people don't know about. These women in the past were known for their bravery, wisdom, and selflessness, and even had the basic needs of their society and the need to advocate for their relevance to be sustained in all sectors. Some of these women are Funmilayo Kuti, Grace Soyinka, Alimotu Pelewura, and Mary Slessor, among others.
One of the aforementioned women called Alimotu Pelewura was a political activist who before her death had records of advocacy and activism for the rights and liberty of women. Pelewura in the history of Nigeria is known for leading women and organizing protests against harmful policies and cultural practices against women.
In this piece, Naijabiography explains the renowned personality, her political activism, and her protest.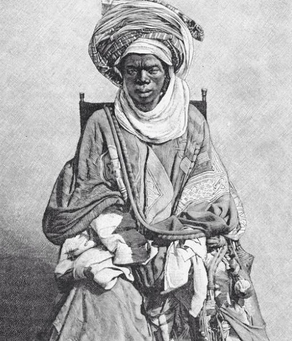 Who was Alimotu?
In 1871, Pelewura was born in Lagos into the family of a Muslim trader, Abibu Pelewura, who participated in the building of Lagos' Koranic Central Mosque. She was a devoted Muslim, just like her father, and on January 27, 1946, she was recognized as the Lady President of the Koranic Muslim Society.
Alimotu took on her mother's job as a fishmonger, and by the end of 1900, she had made a name for herself in the industry. In her early years as a fish monger, she was chosen to serve as the Alaga (Chairperson) of Araromi Market in the 1920s. Meanwhile, she was given the chieftaincy title in 1910 by  Oba Eshugbayi Eleko.
Alimotu Pelewura led anti-colonial movements as the head of the Lagos Market Women Association (LMWA) from the 1920s until her death in 1951. She and a few other market pioneers created the Lagos Market Women's Association in the 1920s. The association's first president was Pelewura, a fish dealer who served as alaga (head) of the Ereko market. LWMA objected to imposed taxes and price controls on produce under her rule because she thought both would have a severe impact on women's ability to support themselves.
In the mid-1930s, she was incarcerated after leading a protest against the Ereko market's transfer to Oluwole on Lagos Island. Pelewura and a few other Ereko Market women sought to physically obstruct any government removal effort, which resulted in her imprisonment. She and other women who had been held by the government were released after the market women of Lagos came out in support of her.
The colonial administration suggested a new taxation scheme for women who made more than 50 pounds in 1940. In Yorubaland, female taxation was novel, and the women once more rose in opposition. Pelewura and other women opposed it because it was novel and also because of the terrible economic challenges, like high unemployment rates, brought on by World War II. Although few of the 8,000 or so market women who belonged to her organization earned more than 50 pounds, she believed that it might be a slippery slope toward taxing women entirely. The colonial administration did not compromise on taxing women, though; instead, it increased the taxable income to those making more than 200 pounds.
Lagos' inflation increased during World War II as a result of a lack of food. The government implemented a flexible price control policy on some food products in 1941 to manage the wartime economy. This policy will be frequently reviewed. The government developed plans to regulate the selling of food products through corporations in response to strong dissent and non-compliance with the program.
She also spearheaded a demonstration against a pricing control plan known as the Pullen Scheme, after its British officer director, Captain A.P. Pullen. In 1945, Pelewura gave the market ladies the go-ahead to lower the price of market items in order to show solidarity with the workers who were still on strike.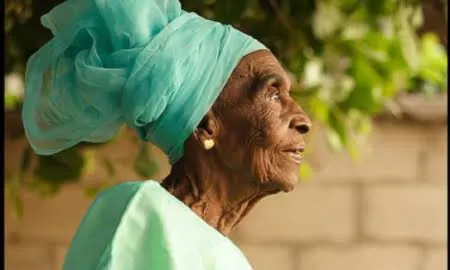 Pelewura's Political Career
The editor of the West African Pilot referred to Pelewura as the "mother of metropolitan Lagos" in the February 24, 1947 issue, which led to a large movement in the history of Nigeria. She worked with journalists and politicians, especially Herbert Macaulay, to oppose colonial regulations that were harmful to Lagos's residents' and women's interests. 
Macaulay sought a partnership with Pelewura after founding the Nigerian National Democratic Party (NNDP) in 1923. She founded and oversaw the LMWA, which served as the umbrella organization for all market women in Lagos, after being inspired by Macaulay's example. LMWA had roughly 8,000 members at the height of Pelewura's leadership. 
She then saw the need for her to support the NNDP's goals, and she worked to support the election of its male candidates to the Lagos Town Council and the Nigerian Legislative Council before Southern Nigerian women were granted the right to vote in the 1950s. History has it that about one thousand market women had signed up to join the NNDP by 1925. However, Pelewura and many of her supporters were illiterate, but they worked with Macaulay and other literate politicians to express their thoughts in petitions to colonial officials.
Pelewura was given the honorary title of "Erelu of the Common People" in 1947 by Falolu, the Oba (King) of Lagos. On March 10, 1951, close to 10,000 people showed up for her funeral. On Lagos Island, a market was named after Pelewura in 1981.
Pelewura joined the executive committee of the Nigerian Union of Young Democrats, a young group closely associated with the NNDP, in 1939. Despite the fact that women were denied the right to vote, she occasionally served as a speaker at NNDP rallies and made public statements in support of NNDP candidates. She also temporarily belonged to the Nigerian Women's Party, which was led by Oyinkan Abayomi.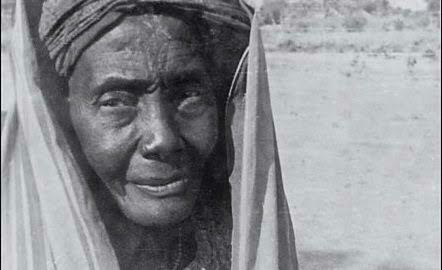 Alimotu Pelewura's Legacy
Pelewura died in 1951. After her death, she was succeeded by one of her followers, Chief Abibatu Mogaji, who took up her legacy in the fight against harmful policies pinned on women.
Many historians and researchers have made references to Pelewura's activism and the role of women nation building. For instance, the biographies of Pelewura written by Cheryl Johnson-Odim and Lisa Lindsay, as well as their book titled "Working with Gender: Wage Labor and Social Change in Southwestern Nigeria," provide extensive documentation of Pelewura's activity and support for nationalist ideas.
Also, the 2019 biopic The Herbert Macaulay Affair features Pelewura's life and political pursuits in Nigeria.