Lagosians are familiar with Bode Thomas, one of the most renowned and talented lawyers ever had in the early '50s. He was named after an area in Lagos called Surulere for his activism in the legal system. When Thomas was alive, he was intelligent, diligent, and personable, and he loved learning new things. Bode Thomas was the Action Group's initial legal advisor and one of the group's founders as well. Thomas once appeared in court to represent the well-known Ahmadu Bello, and he won.
Who then killed Bode Thomas at a young age? What led to his death?
In this piece, Niajabiography will be explaining the life, career, and death of the popular Bode Thomas.
About Bode Thomas
Chief Bode Thomas was a Nigerian lawyer, politician, statesman, and traditional aristocrat who lived from October 1919 to November 23, 1953. Before Nigeria gained independence in the 1960s, Thomas served as both a colonial minister of the Colony and Protectorate of Nigeria and a nobleman and privy councillor of the illustrious Oyo Kingdom of Yorubaland. He served as Nigeria's first transportation minister.
He was born into a wealthy family and he was said to have been born with a silver spoon; he was a great-grandson of Alaafin Abiodun of Oyo. He attended the Thomas Babington Macaulay and James Pinson Labulo Davies-founded missionary schools, and he attended the C.M.S. Grammar School. He later worked as a junior clerk at the Nigerian Railway Corporation after completing his studies, but before the end of the year, he resigned from his position and moved to London to pursue a legal education.
After being called to the bar in 1942, he came to Nigeria to start what would eventually become a prosperous practice in Lagos. He founded the Nigerian law practice "Thomas, Williams, and Kayode" in 1948 along with Chief Rotimi Williams and Chief Fani-Kayode.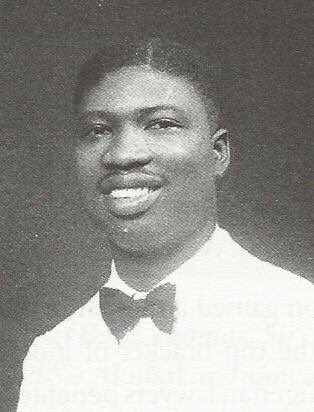 He joined the Action Group as one of its first members in 1946 and later served as Egbe Omo Oduduwa's legal counsel. He was a prominent Lagos attorney and was a part of the Nigerian Youth Movement before joining the Action Group. He was also a strong proponent of the Action Group's expanding membership of tribal chiefs and kings. He probably contributed a lot of his personal expertise to this program as the Balogun of Oyo, a position he earned in 1949.
As Minister of Transport under the McPherson Constitution in 1951, Thomas served the Western area and fought for Nigeria's independence. In March 1953, there was a constitutional crisis, and he resigned from his position. He was later appointed Minister of Works after a London Constitutional Conference.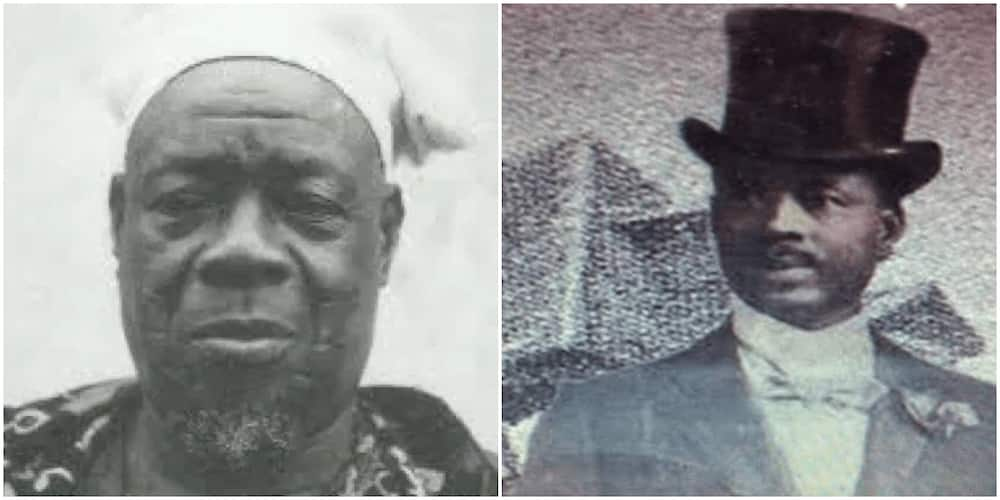 Bode Thomas and Alaafin of Oyo
Although Thomas had achieved so much in his life, he was known to be a nasty bully and hot-tempered by many people. People considered him an arrogant lawyer. They believed he was dominant and a lot of judges hated his argumentation style in court.
History has it that Bode Thomas and Alaafin Adeyemi II had conflicts in the past. When they were both members of the Oyo divisional council, the king was the head of the council, while Thomas was the Balogun of Oyo. Some years later, when the monarch was a council member, Thomas eventually rose to the position of chairman.
When Thomas arrived at a council meeting on November 22, 1953, all the other council members—aside from Oba Adeyemi—rose to greet him. He aggressively told the king, "Why were you sitting there when I walked in?" Why won't you treat me with respect?
While Alaafin was in his 60s, Bode was 34 years old. Alaafin Adeyemi II exclaimed in Yoruba, "Shey emi on gbo mo baun?" (Is it me your shouting at like a dog?) Out of extreme embarrassment, he exclaimed, "Emi Iongbo bi aja mo baun? Ma gbo lo" (And you are barking at me like that? Continue barking then). That was all Alaafin said to him during the argument that ensued between them.
The Death of Bode Thomas
After the scene between Bode Thomas and Alaafin Adeyemi II, Thomas went home, and suddenly, he started barking.
History has it that the prominent lawyer of 34 years barked through the night till the second day of his demise on the 23rd of November, 1953.
Sources reported that there was a connection between what Alaafin said and his death. But the story has remained a lesson that everyone should always be humble, no matter their status or wealth. Bode Thomas' story has since then become food for thought, passed from one generation to another.